The Alumni Society
2016 Catalyst San Francisco
November 16, 2016 | 6:00-9:30 p.m.
One Kearny Club, San Francisco, CA
Presented by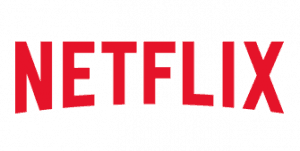 The 2016 Catalyst San Francisco event will welcome inspiring and successful Latino executives and members of our network for a night of lively cocktails, dinner, networking opportunities, and a "solutions from within" breakout session led by featured speaker Tawni Cranz, Chief Talent Officer, Netflix. Join The Alumni Society as we return to San Francisco for the second consecutive year to connect, learn, and network with high-achieving Latino leaders and speakers.
The Alumni Society's mission is to connect, promote, and develop our premier network of seasoned executives and distinguished Latino alumni and from America's top universities—including Brown, University of Chicago, Columbia, Cornell, Dartmouth, Georgetown, Harvard, Massachusetts Institute of Technology, Northwestern, University of Pennsylvania, Princeton, Stanford, and Yale—through regional and national events.
Read more about last year's 2015 Catalyst San Francisco event.
---
Agenda at a glance
6:00 p.m. – 7:00 p.m. Registration + Networking Reception
7:00 p.m. – 9:00 p.m. Dinner + Presentation and breakout session led by featured speaker Tawni Cranz, Chief Talent Officer, Netflix
9:00 p.m. – 9:30 p.m. Cocktail Reception
The Catalyst events are for members-only. If you have not received an invitation but would like to be considered please contact us.
What to Expect at Catalyst San Francisco
Take an active role in improving Netflix's revered workplace culture by offering different perspectives and diversity of thought that will help shape the organization's inclusive culture.
Grow your high-caliber network by fostering meaningful connections with an intimate group of Latino executive alumni from highly selective universities working in tech, media, marketing, and other relevant industries.
Deepen connections and further the conversations that began at this year's Leadership Summit and at the 2015 Catalyst San Francisco event.
One Kearny Club
Located at the intersection of Market, Kearny and Geary Streets, the One Kearny Club sits amongst the top hotels, office buildings, and restaurants of San Francisco's Union Square, Financial District, and Yerba Buena. The One Kearny Club blends history and modern design with an expansive outdoor terrace with dramatic skyline views, an open plan that facilitates flow and conversation, and striking design elements throughout the 4,000 square feet space.
23 Geary Street
San Francisco, CA 94108
415-788-1177
onekearnyclub.com