2017 Ambassador Spotlight: Jorge Salichs
---
by KC Forsythe
---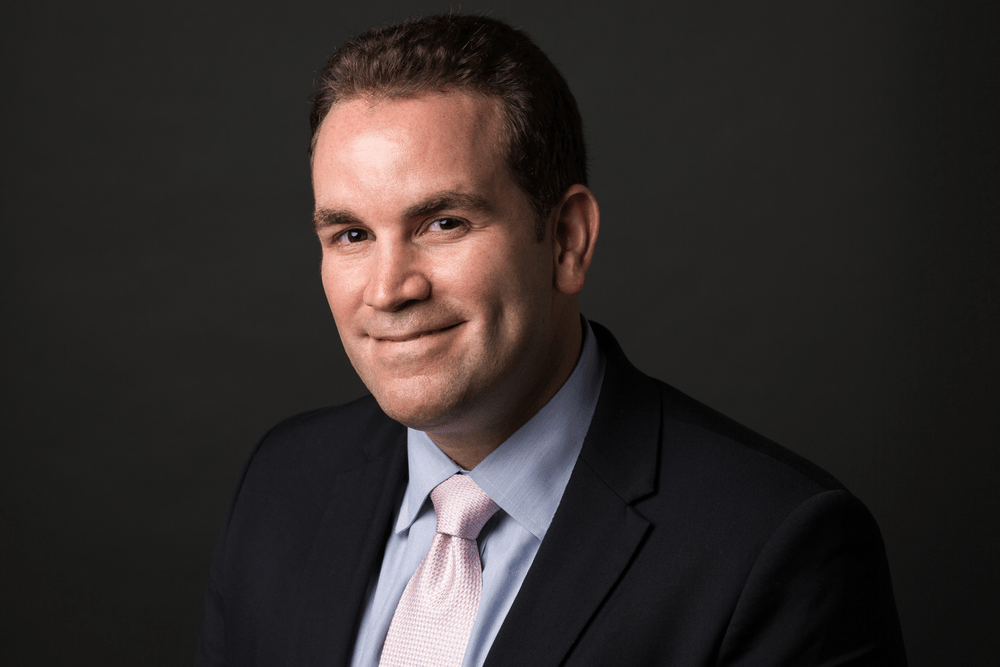 Having had a successful career as a business owner and corporate attorney, Jorge Salichs decided to open his own law firm. The Puerto Rican lawyer and Princeton grad with a master's in business administration is realizing his potential, offering his clients the unique benefits of his vast knowledge base, and leveraging his expanded network of peers and advisors. A 2017 ambassador for The Alumni Society, Jorge Salichs sat down to talk about his passion for improving economic conditions in Puerto Rico and offer valuable insights into entrepreneurship.
The Alumni Society: Let's start by going way back. What initially led you to pursue law with a business focus?
Jorge Salichs: During my time at Princeton, I realized that I had the proper skill set to succeed as an attorney, in terms of analytical thinking and logical reasoning. But at the same time, I discovered in myself an intrinsic affinity and curiosity for business. That led me to pursue a somewhat parallel academic track by way of a double major in politics and economics. When thinking about pursuing law as a career, it was very important to me that I prepared to become an attorney with a business mind—that is, a legal professional who could collaborate with and advise corporate executives as they make decisions that go beyond the legal ramifications of a particular strategy or action.
TAS: In your vast experience, what would you identify as a role that most defined who you are as a leader?
JS: I am very committed to working on improving the economic development and sustainability of my home island of Puerto Rico. In my current role of legal advisor, I have the opportunity to counsel a number of companies and investors on the different set of corporate tax incentives which Puerto Rico offers to companies and individuals who are looking to relocate—fully or partly—their business or invest in targeted sectors of the economy. I also get to work with colleagues on the very current issues of federal tax reform, foreign investor visas (EB-5 program), and manufacturing industry incentives, all of which directly or indirectly impact Puerto Rico. This role does not fully define me, but it certainly gives me a great deal of satisfaction that I get to devote a good amount of my professional time to bringing positive outcomes to the island.
TAS: Now, you are an advisor for corporations and businesses. What perspective do you bring to these companies?
JS: The diversity of my professional experience is definitely an asset that companies value. Being trained to examine issues from both the legal and business perspectives has allowed me to offer legal advice that does not sit in a vacuum, devoid of any business context. For instance, when a client asks me to review the feasibility of a business plan, or a start-up wants me to advise them on how to structure their company or raise capital, I know I am offering them incremental value in addition to the more expected areas of commercial contracts advisory and compliance.
TAS: You own your own firm. What are some lessons you have learned about entrepreneurship that you can share with some aspiring entrepreneurs?
JS: Attorneys typically represent a non-revenue producing line item on the bottom line of a business, who generally fulfill their duties if they represent your best commercial interests and keep you compliant with any laws and/or regulations. I pride myself in going above and beyond that goal.
My advice to aspiring entrepreneurs, particularly those in service industries, is to find a way to bring added value to your customers. This could mean solving a problem for them that's outside the scope of your engagement, or connecting a customer with a key member of your network if you think there is mutual benefit to be gained. It could also mean inviting them to a relevant industry event or sending them useful content or business intelligence they would otherwise have to pay for or be unaware of. In the hustle and bustle of trying to get a business off the ground, sometimes entrepreneurs forget that their clients are also in business and need to grow their revenues. Be useful, solve problems, and if you can, help them generate business.