The Alumni Society is for Latino leaders who have graduated from highly selective universities and colleges that seek to build meaningful connections.
Here at The Alumni Society, we talk a lot about the idea of "connection." Meaningful, sustained connection with another person—that is the key building block for any truly valuable network. It is what makes networks such a powerful tool within the business world, and it is also what allows members to walk away feeling like they have made a friend as well as an ally.
The Alumni Society began because of just such a connection. Our cofounders, Pedro A. Guerrero and Ricardo Anzaldua, connected one evening in Chicago and began discussing the potential of a network exclusive to Latino graduates of some of the most prominent colleges and universities in the country.
Today, The Alumni Society's network encompasses more than four thousand graduates from Harvard University, Stanford University, Brown University, and other top institutions. It is our mission to help members build meaningful connections—to each other as well as to partner organizations such as Goldman Sachs and Facebook—and in so doing, position them to lead.
If you are ready to join a group that will enrich your professional network and connect you with other like-minded individuals, fill out the application form on our website and be sure to explore our member benefits. If you are an organization that is interested in partnering with us to further Latino leadership in America, please contact us.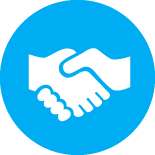 Our mission is to empower our members through meaningful connections.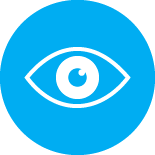 Our vision is to be the most valuable network in our members' professional lives.
+ Founding Advisory Board Members
Ricardo Anzaldua, EVP, General Counsel, Freddie Mac (Cofounder, The Alumni Society)
Anilu Vazquez-Ubarri, Partner and CHRO, TPG
The late Lisa Garcia Quiroz, SVP, Chief Diversity Officer, WarnerMedia
*Asterisk denotes founding board members.
Connect with The Alumni Society
The Alumni Society in the News
NEW YORK, NY (June 29, 2016) — In a midtown Manhattan event space, the business cards were flying. They were proffered from tailored suit pockets, from designer handbags, from sleek wallets, and, in one instance, from a sterling silver case. Meanwhile, the conversations among the business people gathered at the Hudson Mercantile on Thursday literally echoed off the high ceilings.
These exchanges were a snapshot of Hispanic America rarely seen in the media — and exactly the type of connections that organizers of the Alumni Society's 2016 Leadership Summit had envisioned.