The Alumni Society is a networking and professional development platform for Latino executives who have graduated from highly selective universities who seek to build a strong, high-caliber network to enhance their careers

. Through our innovative executive programs, sophisticated media and technology, and our exclusive events, we deliver results that elevate Latino executive leadership in corporate America.

We host an annual Leadership Summit and multiple regional Catalyst events to foster creative development and bring together our network of executives.

Our award-winning magazine features a carefully selected class of Latino business leaders and addresses thought-provoking, critical topics.

University Alumni Associations Represented
Thank you to our members who represent these distinguished alumni associations.
Brown University Latino Alumni Council
Cornell University, Office of Alumni Affairs
Dartmouth College, Office of Alumni Relations
Georgetown University Law Center
Harvard Business School Latino Alumni Association
Harvard Latin American Alumni & Friends
Kellogg School of Management Hispanic Business Alumni
Latino Alumni Association of Columbia University
Latino Alumni of MIT
Penn Alumni Relations
Stanford Graduate School of Business Hispanic Alumni Association
UChicago Alumni Association's Latino Alumni Network
Yale Latino Alumni Association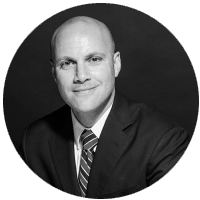 "The Alumni Society is a professional networking platform whose main goal is to connect distinguished Latinos from across the country and provide them the necessary skills and resources to achieve results and advance their careers. Our members consist of Latino leaders and executives who have made significant achievements toward making a difference in the American private sector."
Sergio Fernández
Executive Director of The Alumni Society