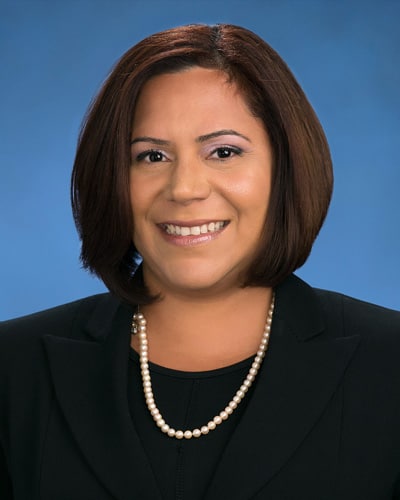 AT A GLANCE
---
Chief Diversity Officer & Global Head of Talent Development
Goldman Sachs
---
Alma Mater: Princeton University
Anilu Vazquez-Ubarri is the chief diversity officer and global co-head of talent development for Goldman Sachs in the Human Capital Management (HCM) Division. She is also a member of the Global Talent Leadership Team. Previously, Vazquez-Ubarri was the Americas head of Global Leadership and Diversity and, before that, she was the global chief of staff for HCM from 2011 to 2013. Vazquez-Ubarri joined Goldman Sachs in 2007 as an employee relations advisor, providing advice to the Services, Finance, Operations, Investment Management, and Investment Banking divisions. She is the HCM senior sponsor for the Returnship Program. From 2009 to 2011, Vazquez-Ubarri served as co-head of the Black and Hispanic/Latino Network in HCM. She was named managing director in 2013.
Prior to joining the firm, Vazquez-Ubarri worked at Shearman & Sterling LLP as an attorney in the Executive Compensation and Employee Benefits group. While at Shearman & Sterling, she was a founder of the firm's women's network, WISER, and served on the firm's diversity committee.
Vazquez-Ubarri earned a JD from Fordham University School of Law in 2002 and an AB, cum laude, in history and Latin American studies from Princeton University in 1998.