How Blanca Gonzalez uses her own unlikely success story to inspire and empower other leaders at Nike
---
Blanca Gonzalez grew up a member of an immigrant family in Los Angeles. Her family moved from Mexico when she was three (the youngest of five) and lived in a one-bedroom apartment. After five years of tireless work, Gonzalez' parents purchased and moved into their own home. Gonzalez watched and learned that it she focused on a goal and worked very hard, she could achieve things that seemed impossible, which gave her strength to fight adversity.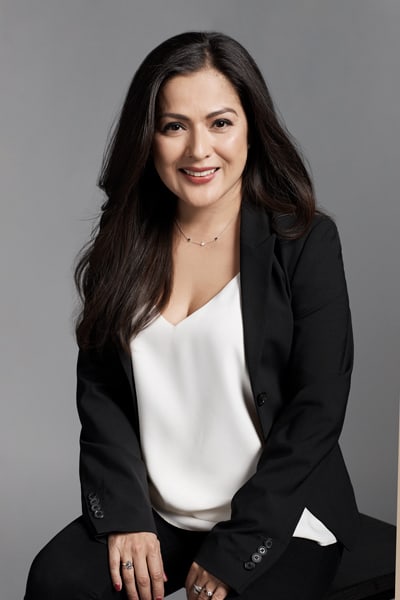 As a teenager, Gonzalez was surprised to hear her high school counselor say that she wasn't "college material." It was a pivotal moment for her. One that could either keep a person down or inspire her to rise up and beat the odds.
In school, Gonzalez's older sister pushed her to run for student government, go out for the cheerleading squad, and do all the academic clubs and classes she could. Together, they made a pact to get through college, and they soon became the first in their family to graduate. Gonzalez's first mentor was her sister, who taught her that other people's expectations should never define you or control your future.
Now, many years later, Gonzalez is vice president and general manager of Nike LA and West Territory. "When I joined the company, I met an amazing colleague who became my mentor for fourteen years," Gonzalez says. Given their similar backgrounds and heritage, he served as an excellent example of Latino leadership, and six years ago, the general manager of the Nike Women's group became an equally important mentor who taught Gonzalez about being a female executive. "Her perspective has shaped a lot of my ideas about the kind of leader I want to be."
Inspired to follow in the footsteps of her mentors, Gonzalez now regularly works with young talent at Nike, stepping in as an example of a Latina leader that she never had as a child. "When I go to speak at schools and tell students that English is my second language, you can see the girls' faces light up," she says. "They tell me that my story is proof that they can make it out of wherever they are to create their own destinies."
Gonzalez's goal: "To help change the face of Nike, and to help women be that change."
Nike has a plethora of support and opportunities for employees, and Gonzalez encourages her mentees and staff to take advantage. "I always say the only person who can drive your career is you," she says. "You have to be a good team player, deliver results, and do what's best for the consumer. Package yourself—show up as the brand you want to be."
Within Nike, women and men from all backgrounds and different regions of the world have asked Gonzalez to mentor them as a person who has been—and in many ways still is—in their shoes as a minority. "Everything I've done and continue to do is about building up unheard voices," Gonzalez says. "I want to give them tools they can use to develop their career."
One example of this took place when Gonzalez was working with Nike de Mexico. When she arrived, there were women in the office and a few were in manager roles. She saw a great opportunity to bring these women together, encourage camaraderie, networking and empowerment opportunities. She set up a reoccurring women's breakfast to offer a platform for these smart, driven and talented females to uplift one another and seek inspiration and encouragement through their shared bond.
---
"All eyes are on us as leaders, and we need to set the tone for the company by managing with courage, as well as managing with empathy."
---
Today, Gonzalez's investment in the leadership identity and development of young women at Nike, play a critical role in developing talent and instilling confidence in them to go after their goals.
Throughout her career and seventeen years at Nike, Gonzalez has expanded her leadership toolkit in many ways. She prioritizes getting to know her teams—listening and backing up words with action. She has learned the incredible value of diversity, and that by being vulnerable and creating space for others to do the same, all voices can be heard.
"I want to understand what they want out of me, other leaders, and themselves, and I see my job as gathering those things like a puzzle and putting it together," she says. "All eyes are on us as leaders, and we need to set the tone for the company by managing with courage, as well as managing with empathy."
Through all the experience and lessons learned, one thing has remained the same for Gonzalez: "I've always been my authentic self; I'm still very proud of my heritage," she says. "And I feel a sense of responsibility to help create a better future for other Latinas."
Gonzalez may have come from humble beginnings, but through her parents' strength, her sister's ambition, her mentors' wisdom, and her own grit and determination, Gonzalez is living a legacy of leadership-empowering her three children and others around her to believe, si se puede!
No matter what, yes we can.