The Alumni Society Hosts Catalyst Chicago
A distinguished panel of executives engaged in a panel discussion focused on courageous leadership
---
by Kevin Warwick, photos by Cass Davis
---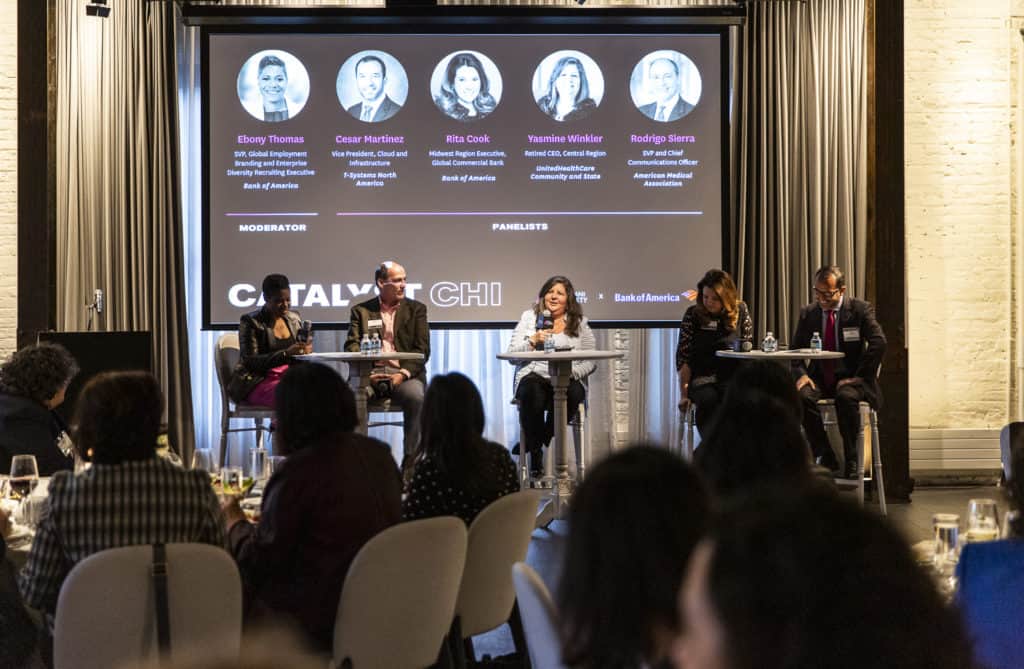 "Conditions don't have to be perfect for change to happen."
Yasmine Winkler gets it. As a retired CEO of central region for UnitedHealthCare, she is no stranger to the short-term and long-term solutions that require courageous leadership. She recognizes that, after spending 35 years in health insurance, it takes a little bit of grit and perseverance to ensure that change happens at all.
Winkler was more than happy to share some of her leadership experiences in healthcare as part of a distinguished panel of executives that gathered together for The Alumni Society's Catalyst Chicago event at The Dalcy, in partnership with Bank of America. Over the course of decades, she has seen and initiated change on both a global and local level.
With 60 Chicago leaders in attendance, Winkler enjoyed an engaging dialogue with Rodrigo Sierra (SVP and chief communications officer, American Medical Association), Rita Cook (Midwest region executive, Global Commercial Bank, Bank of America), and Cesar Martinez (vice president, cloud and infrastructure, T-Systems North America). Leading the panel discussion throughout the evening was moderator Ebony Thomas, Bank of America's SVP of global employment branding and enterprise diversity recruiting executive.
Be Open to Possibilities
One of the most important takeaways from the night came from Sierra, a spirited executive who navigated a nontraditional career path prior to landing in communications. "You can never plan everything, and you have to be open to possibilities—my career is evidence of that."
Indeed, Sierra believes that his early eight years of experience working for ABC News in New York prepped him for his 30 years in the communications business. Simply put, while at ABC News he became proficient at speaking with people while simultaneously understanding and sympathizing with the problems or difficult situations they might be experiencing.
He's now developed and adapted those skills to apply to other areas of his career—and in doing so he's gotten a better idea of who he is as a confident Latino leader.
"You know you are your whole self when you care less what other people think about you than what you think about yourself."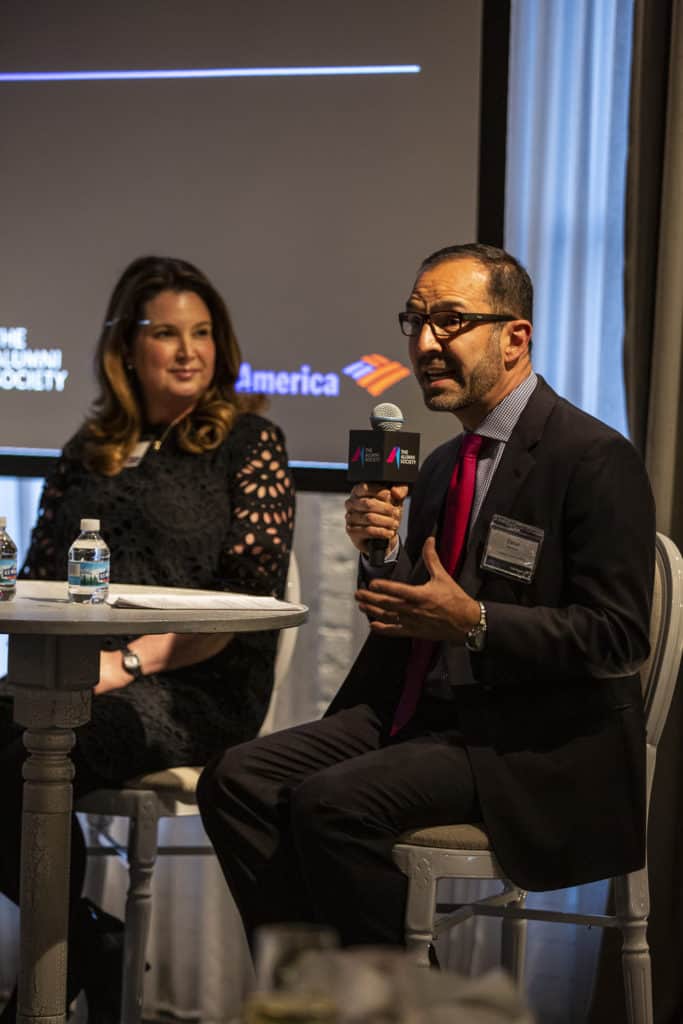 Implementing Diversity and Inclusion
"Maybe it's because I've been with Bank of America for 22 years and I've seen the evolution, but I think Bank of America is a leader [in diversity], not just in our industry but globally," offers Cook. She had the hard stats to back it up, too, explaining that thirty percent of the board at Bank of America is made up of people of color or females.
Cook stated that it's not whether companies should move towards diversity and inclusion but how they should. "We not only want to reflect the communities we're a part of, but also the clients we're representing."
"We also need to make sure we look after generational diversity so the new generation is part of our leadership landscape," Martinez added.
Sierra piggybacked on Cook and Martinez's notes to describe a diverse work group that he headed at the American Medical Association in which inclusion was more than just an important topic—it was an imperative one.
In the last year, he brought in 14 different speakers from outside the company to talk in front of the group about health, equity, diversity, and inclusion. "Lots of places can be very diverse, but if you're not really included in the conversation, you can't be your true self at work," Sierra explained.
The evening concluded with a networking opportunity for attendees, complemented by dinner and drinks.
More photos from the event can be found on our Facebook page.