2017 Leadership Summit: New York
June 23, 2017 | 8:30 a.m.-3:00 p.m.
One Time Warner Center
New York, NY 10019

About the Summit
Our annual summits bring together the most brilliant Latino minds in American business. From dynamic panel discussions to one-on-one interviews with leading industry experts and Latino visionaries, our summits provide members with an array of professional development sessions and unique networking opportunities of the highest caliber.
Power up your network and participate in rich discourse during this year's breakfast-to-cocktails conference aimed at delivering results that elevate Latino executive leadership in America.
Attendance is limited to 150.
We are sorry, but this event is sold out to high demand. For questions, please contact mkellogg@thealumnisociety.com.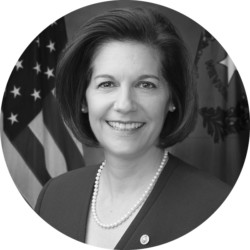 Catherine Cortez Masto
Senator (Nevada)
US Senate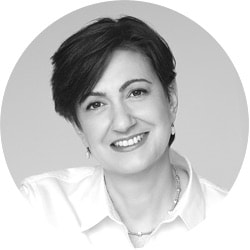 Marta Tellado
President & CEO
Consumer Reports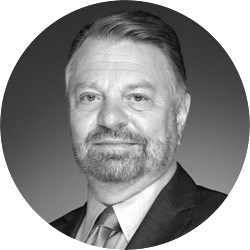 Dr. Jorge Castañeda
Former Foreign Minister of Mexico; Professor of Political Science and Latin American Studies
New York University
Michael Montelongo
President & CEO
GRC Advisory Services LLC
Rita Mitjans
Chief Diversity & Corporate Social Responsibility Officer
ADP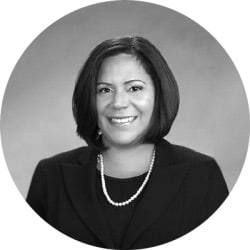 Anilu Vazquez-Ubarri
Managing Director, Chief Diversity Officer & Global Head of Talent
Goldman Sachs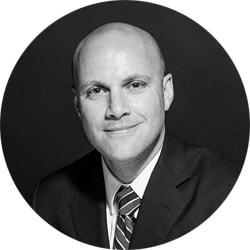 Sergio 
Fernández
Executive Director
The Alumni Society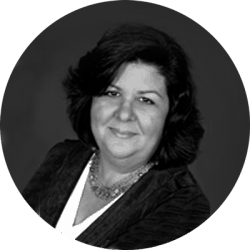 Yasmine Winkler
CEO, Central Region, & Chief Consumer Officer
UnitedHealthcare Community & State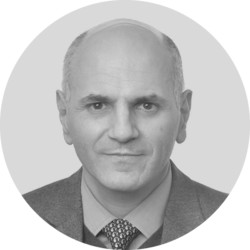 Salvador Garcia
VP, Lilly BioMedicines Medical Affairs and Global Medical Affairs
Eli Lilly and Company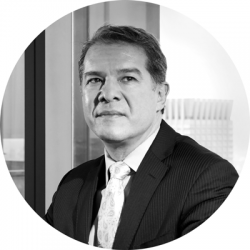 Ricardo Anzaldua
EVP & General Counsel
MetLife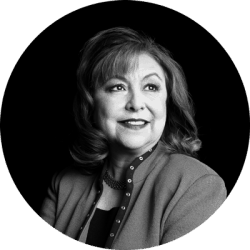 Regina Montoya
Chief Strategist
JMC Strategy Group
Bernadette Aulestia
Executive Vice President, Global Distribution
HBO
Doors open at 8:30 a.m. for breakfast, and the official programs begins at 9:30 a.m. Ticket includes access to all main-stage programming as well as breakfast, lunch, snacks, and a closing cocktail reception. The event will conclude at 3:00 p.m.
8:30 a.m.
Check In and Socialize
Reconnect with old friends and meet new members while enjoying breakfast, refreshments,
a portrait studio, and more!
9:30 a.m.
Welcome Remarks
Participate in the third annual event kick off.
9:45 a.m.
Leadership Session: Fireside Chat with Dr. Jorge 
Castañeda
Be inspired and hear from renowned economist and former Foreign Minister of Mexico, Dr. Jorge Castañeda in a candid interview by Anilu Vazquez-Ubarri, Chief Diversity Officer and Global Head of Talent for Goldman Sachs. The discussion will cover timely topics such as the U.S. Economy and U.S./Mexico relations, negotiation strategies, and Latino leadership.
10:45 a.m.
Break
Continue socializing with great leaders, or take a break to answer emails.
This time is for you.
11:00 a.m.
Leadership Session: CEO Roundtable
Women currently hold 4.8 percent of chief executive positions at Fortune 500 companies. The situation is even more dire for Hispanic CEOs, with fewer than 2 percent representation at the top. Meet Marta Tellado, president and CEO of Consumer Reports, and Yasmine Winkler, CEO of Central Region and chief consumer officer for UnitedHealthcare Community & State as they share key insights on performance management and important leadership lessons learned along the way. The participants will be interviewed by member Michael Montelongo, president and CEO of GRC Advisory Services. 
12:00 p.m.
Networking Lunch
Power up your network while enjoying a light lunch and refreshments.
1:15 p.m.
Keynote Session: The First Latina Senator
As the proud granddaughter of a Mexican immigrant, it is because of the hard work of Senator Catherine Cortez Masto's grandparents and parents that she and her sister were the first in their families to graduate from college and she is now serving as the first Latina senator. Meet Senator Cortez Masto and hear her story of determination and triumph.
1:45 p.m.
Closing Remarks
Find out what's next and join The Alumni Society in closing out an immersive event.
2:00 p.m.
Cocktail Reception
Continue the dialogue while enjoying cocktails and unique networking
opportunities of the highest caliber.
3:00 p.m.
Event Ends
Make sure to engage with your new contacts after you leave
and mark your calendars for the 2017 Leadership Summit: San Francisco on October 19th!

*Agenda is subject to change.
Time Warner Inc.
One Time Warner Center
10th Floor Conference Center
New York, NY 10019
(Entrance is on 58th Street between 8th and 9th Avenues)