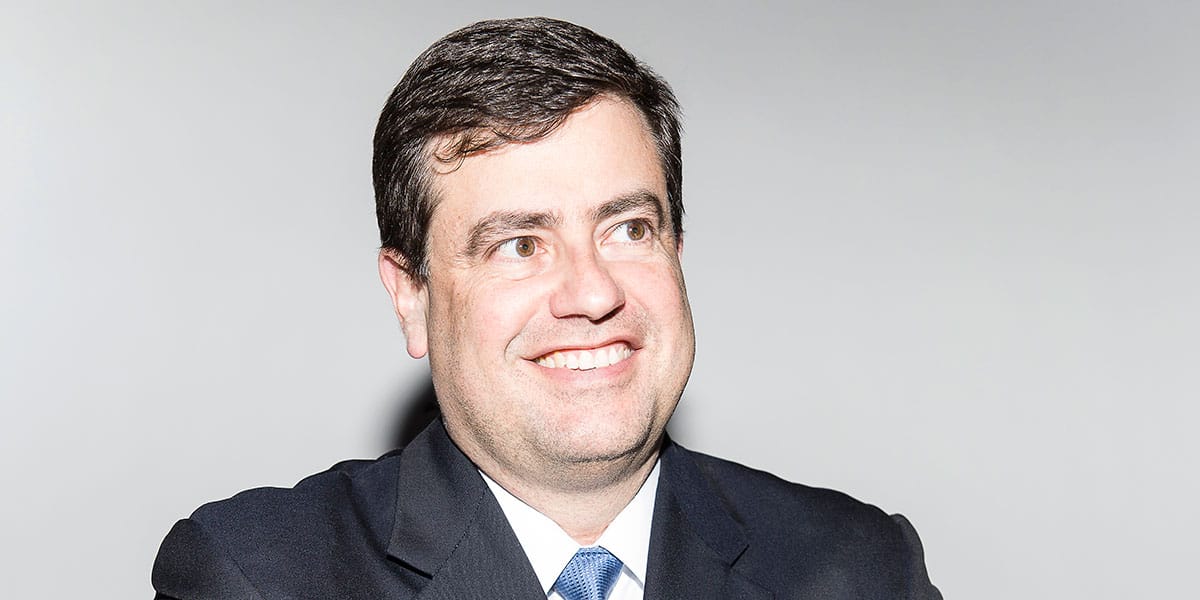 President  |  BP Aromatics – the Americas, Europe, and Middle East
---
UNIVERSITY OF CHICAGO
---
Leading a $6 billion business unit for one of the largest and most influential companies in the world is no small task. Traveling to nearly every region of the globe to ensure safe and efficient operations for customers that depend on BP's chemical products doesn't fit neatly into a 9-to-5 workday. It is a leadership role that demands a tireless work ethic, steadfast focus on the challenges at hand, and unwavering mindfulness of the stakeholders involved.
For Luis Sierra, it is a way of life.
Sierra is president of BP Aromatics' Americas, Europe, and Middle East division. In this capacity, Sierra is responsible for 1,400 employees. "It's a world full of unpredictability and challenge," Sierra says of the far-flung reach of his work, "but there is always the opportunity to make an impact and work with extraordinary employees, customers, and suppliers."
Sierra completed his undergraduate studies in mechanical engineering with honors at the University of Florida, and then earned a master's degree in mechanical engineering from the Georgia Institute of Technology. His MBA with distinction from the University of Chicago followed. Decidedly impressive achievements, they were accomplished, in large part, by lessons Sierra learned from his parents—his father in particular.
Neither of his parents went to college, nor could they speak English when they arrived in America from Cuba. The young couple was in search of refuge from political persecution following the Cuban revolution. Over the course of several decades, Sierra's father forged a path that would provide his family with opportunity, access, and exposure to international travel. He worked two jobs to support his wife and four children. He taught himself to code and traveled the world as a computer programmer in the airline industry, first with United Airlines, then Eastern Airlines, and later, American Airlines. He lived in Paris for several years while with American Airlines and became a part of the programming team that modernized France's railroad ticketing system.
Sierra internalized that commitment to hard work and dedication for one's family and followed suit. Now, a 25-year veteran of BP, Sierra has made his own path up the ranks. His most recent post was head of office for the COO of refining and marketing. Prior to that, he was CFO for BP's Indiana refinery. He now serves on the board of directors of BP America.
Under Sierra's leadership, his business unit is investing more than $200 million to upgrade purified terephthalic acid plants in South Carolina and Belgium, a move designed to improve both safety and efficiency. "In the process of making something useful, we may not get it right all the time, and the world gets to see it." Sierra says. "The ethos at BP is to make sure our people are safe."
For a decade, Sierra has also devoted time to teaching kindergarteners at Spanish-speaking schools in suburban Chicago through Junior Achievement of Chicago.   He serves on the chapter's board, as well, helping to guide the student entrepreneurial preparedness organization at a local level. "Any organization can give money. What's powerful is the gift of time," says Sierra. "So many Latino kids lack role models. I really enjoy coming out and exposing them to the wonderful variety of things they can strive to be in life." He recalls a phrase he recently heard that resonates with his service to children in the community: "You can't be what you can't see."
His wife, Kelly, shares his passion for helping young people who need it most. She is a registered dietician and embedded nutritionist for a medical clinic serving an economically disadvantaged high school in the Chicagoland area. "She's my hero," Sierra says. "She deals with some very challenging health and wellness situations. I love that she makes a real difference."
Sierra believes it's important to create pathways for those who may follow, and being a Latino has been helpful in that endeavor. "Speaking another language fluently and growing up in a home with different customs was both powerful and enriching," he says. Now, as an active member of the Society of Hispanic Professional Engineers, Sierra helps recruit Latino engineers and is active with Latino resource and affinity groups through BP.
The beneficiaries of Sierra's mission are threefold: the youngest children, including the kindergarteners he teaches; the college-age students who are in need of mentors; and the newest recruits to the BP family. "Everybody needs support and at every stage," Sierra says. For Sierra, the sooner one offers that support, the more impact it is likely to have and the longer it has to be implemented.
He often tells young children, "Don't be an electron. An electron's lot in life is to seek the path of least resistance, the easiest way to the other side. But it's going through the resistance that creates heat and always produces something useful."
---
Words by Nikitta Foston   //   Photography by Sheila Barabad