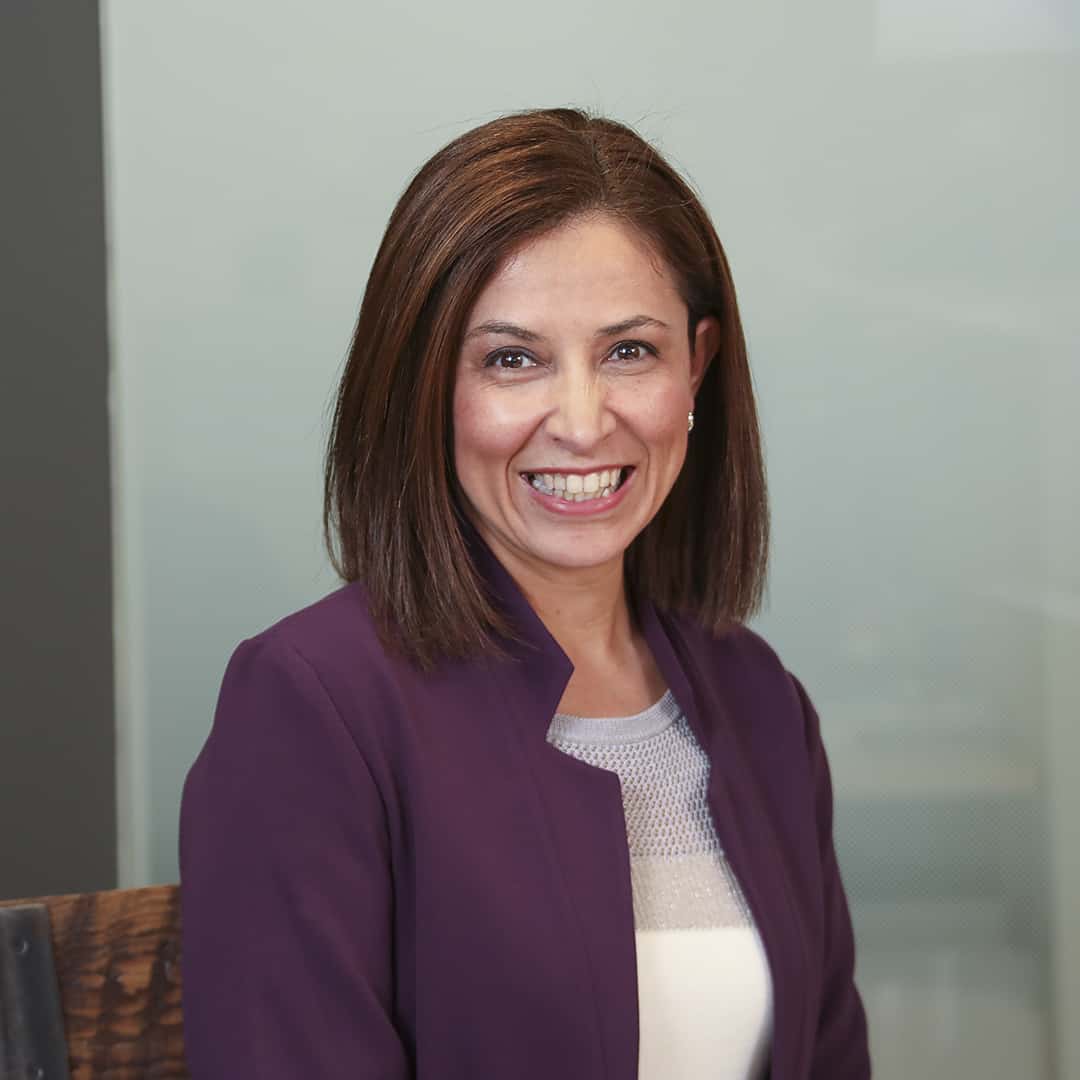 Marissa Solis knew early on that she wanted to be an ambassador.
Born in Mexico City, Solis grew up in the Rio Grande Valley, a highly Hispanic-populated area in Texas that she describes as "always on the fringes." As she was growing up, the poverty levels were high, as was the school dropout rate. Though Solis did gain a full scholarship to Georgetown University, where she indulged herself learning Latin American history, she knew that many people who come from a background like hers weren't being allowed the same opportunities. Moreover, she recognized that underserved communities weren't just located in south Texas but all over the United States—and the world.
"When I finished school, I wanted to help out Latin American countries," she recalls. "But I was told if you're to be an ambassador, you should first be a contributor to corporate America."
So began a nearly twenty-five-year career that has seen her move through Procter & Gamble, Deloitte, and Frito Lay, before landing her current role as vice president and general manager of the Hispanic Business Unit at PepsiCo. While she hasn't yet made official state visits representing the United States as an ambassador, she's working to empower Latinos and every underrepresented group she can.
"I noticed early on that there was a need for representative voices in the corporate world," she says. "It became a personal mission—for me to speak on behalf of women and people of color."
The creation of PepsiCo's Hispanic Business Unit occurred not even two years ago, but Solis's role has dovetailed nicely with her commitment to the company's business ERG known as Adelante. Solis has been a committee leader and served as president and executive sponsor to the ERG for both Frito Lay and PepsiCo.
"This shouldn't just be a Hispanic business unit. It should be a model to represent whatever underrepresented cohort needs to be engaged. We've built a model for companies to truly engage in a culturally relevant way to maximize growth."
"The agenda of the ERG, which is about attracting and retaining Latinos, is now translating into the business," she notes. "There's an energy now, and we're putting that talent right at the forefront of our business to lead the next wave of growth. My team is 99 percent Latino. We represent eight different nationalities and are spread all around the country."
Even though she leads the Hispanic unit for an international giant, Solis concedes that she was hesitant to take the offer at first.
"I never wanted to be labeled in business," she says. "I want to be a great business leader—period. End of story. I didn't want anyone to say you're a great 'Latina' business leader. Now I understand that being a Latina business leader is an incredibly important role."
Instead of worrying about how it would reflect on her, however, Solis saw the bright side of the opportunity and aimed to attract talent. It's true that 99 percent of her team is Latino, but she says hires are based on functional skill, leadership ability, and knowledge of business. There is one X factor, however, that she says Latinos typically possess.
"It's cultural IQ," Solis says. "You don't have to be Latino to have that, but you need to be empathetic to the communities we serve and engage. My team has grown up in it. They've lived through those obstacles."
As the Hispanic Business Unit shores up a new generation of leadership, Solis looks to the future of the division with an ambassadorial eye.
"Ultimately this is about two things: how does the company capitalize on incremental growth, and how does the company better engage and better represent underrepresented cohorts?" she says. "This shouldn't just be a Hispanic business unit. It should be a model to represent whatever underrepresented cohort needs to be engaged—ethnic, lifestyle, generational. We've built a model for companies to truly engage in a culturally relevant way to maximize growth."
Photo: Joe Vericker