The nation's longest-running bank is the fifteenth partner to join the Latino network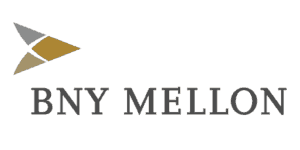 The Alumni Society welcomes BNY Mellon as its newest corporate partner, joining the likes of other Fortune 1000 companies.
BNY Mellon is a global investments company that provides investment management, investment services, and wealth management that help institutions succeed all over the world with a dedicated business presence in thirty-five countries and more than one hundred markets. The company, founded in 1784, is the longest-running bank in the United States.
BNY Mellon recognizes and understands the pivotal need to have more Latino voices in senior positions and the value of their experiences, perspectives, and capabilities in driving better business outcomes. A deeper understanding of diversity and other cultures fosters a more inclusive workplace, and The Alumni Society is proud of the financial company's commitment to elevating Latino voices.
"The companies that will thrive for generations to come are those that prioritize smart, strategic and, most importantly, inclusive talent practices. At BNY Mellon, we are focused on attracting and retaining the best and the brightest talent and ensuring our people have the opportunities and tools to succeed," says Yau Cheng, global head of diversity and inclusion at the company. "We are honored to partner with The Alumni Society as we continue to build and strengthen a global team that embodies the diversity—and potential—of today's world."
The Alumni Society has helped some of the most successful, industry-leading companies foster intimate connections with its members through exclusive events, organizational branding services, and in-person and digital recruiting efforts.
For media inquiries, please contact Frannie Sprouls at 312-564-2171 or email at [email protected].
---
About The Alumni Society
The Alumni Society is a network of mid- to senior-level Latino leaders who graduated from the country's top universities. This network offers exclusive opportunities for growth and empowerment, with the goal of advancing Latino leadership in America.
About BNY Mellon
BNY Mellon is a global investments company dedicated to helping its clients manage and service their financial assets throughout the investment lifecycle. Whether providing financial services for institutions, corporations or individual investors, BNY Mellon delivers informed investment management and investment services in thirty-five countries. As of September 30, 2018, BNY Mellon had $34.5 trillion in assets under custody and/or administration, and $1.8 trillion in assets under management. The investments company can act as a single point of contact for clients looking to create, trade, hold, manage, service, distribute or restructure investments. BNY Mellon is the corporate brand of The Bank of New York Mellon Corporation (NYSE: BK). Additional information is available on bnymellon.com. Follow @BNYMellon on Twitter or visit bnymellon.com/newsroom for the latest company news.