The Alumni Society Partners with Harvard's Advanced Leadership Initiative
The yearlong fellowship program is a new third stage in higher education designed for experienced leaders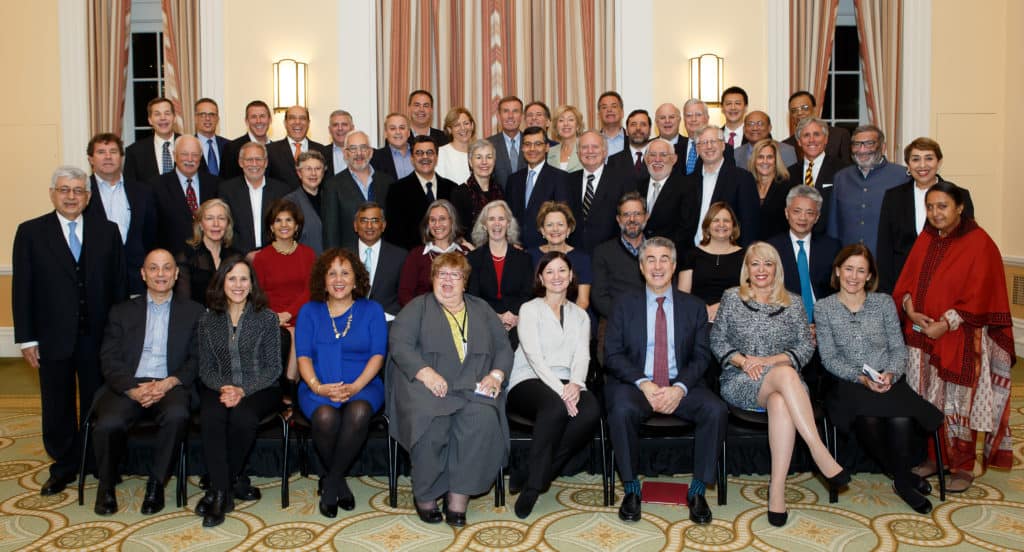 The Alumni Society is honored to be working alongside Harvard University's Advanced Leadership Initiative (ALI). ALI is a third stage in higher education designed to prepare experienced leaders to take on new challenges in the social sector with the potential to make an even greater societal impact than they did in their careers.
Accomplished leaders with at least twenty-five years of leadership experience in any field or profession are encouraged to express interest in ALI's fellowship program.
As part of the yearlong program, ALI Fellows participate in a core course, intensive deep dives on social issues—health, environment, and education—and audit courses across the university. The year culminates in a capstone event where they present their plan to make a lasting difference in the world. Following the program year, fellows join the ALI Coalition, a group of over four hundred change-makers from past cohorts who are dedicated to ongoing social impact.
ALI recognizes the importance of including Latina and Latino leaders in its mission to deploy a new leadership force of experienced individuals who will use their knowledge to change society for the better.
"The problems of the world are messy and require experienced leaders who can work across sectors, and who thrive in systems where authority is scattered and obstacles to change abound," says Rosabeth Moss Kanter, chair and director of ALI and Ernest L. Arbuckle Professor of Business Administration at Harvard Business School. "The fellowship allows these leaders to find the intersection of their passion, their expertise, and the needs of the world to solve important societal challenges, whether local, national, or global."
Interested candidates can learn more at advancedleadership.harvard.edu.
For media inquiries, please contact Frannie Sprouls at 312-564-2171 or email at [email protected].
---
About The Alumni Society
The Alumni Society is a network of mid- to senior-level Latino leaders who graduated from the country's top universities. This network offers exclusive opportunities for growth and empowerment, with the goal of advancing Latino leadership in America.
About Harvard's Advanced Leadership Initiative
Through the Advanced Leadership Initiative, Harvard is seeking to tap the experience of a socially conscious generation of leaders to fill critical leadership gaps on major social issues. Beginning in January 2009, a select group of Fellows with a track record of achievement have come to Harvard to transition from their primary income-earning careers to their next phase as change agents for society. For more information, visit advancedleadership.harvard.edu.