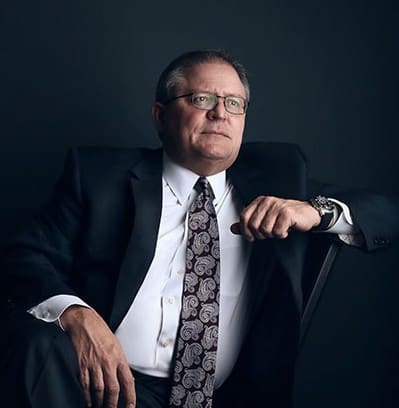 CEO | Extended Stay America
---
HARVARD UNIVERSITY
---
By Gabrielle Alfiero // Photography by Paul Mehaffey
At the beginning of his career, after completing his master's degree in business at Harvard University, Gerardo "Gerry" Lopez discussed job possibilities with Procter & Gamble, where he had interned over the summer. The company asked which office location interested him. Perhaps he wanted to return to Washington, D.C., or to the company's Cincinnati, Ohio, headquarters, locations he worked from during his internship.
His response probably surprised his employers.
"I said, 'Let me ask you, which is the most difficult market you have, the most frustrating market you have?'" he recalls.
He started in the company's challenging Miami, Florida, market, where reaching consumers and supermarket chains was a struggle. Still, working from Miami was an attractive prospect for the recent graduate—and not only because he'd spent two cold winters in New England. "I enjoy it more—and it seems to bring out the best in me—when the situation is more difficult, when the puzzle is tougher," he says. "I kind of just made a career out of that."
In August 2015, Lopez became the president and CEO of hotel company Extended Stay America. The appointment was new territory for Lopez after more than six years as the CEO of AMC Entertainment Holdings.
Though he'd never worked in the hospitality industry, the role was one he had unwittingly prepared for throughout his career.
"As I like to tell investors and even some of our associates at Extended Stay, I have been in and out of more hotels in more rooms over more nights than I'm prepared to admit over the last thirty-two years," explains Lopez. "I've been on one side of the front desk at a hotel pretty consistently over my entire career, and now I find myself behind the front desk, so to speak."
During the transition, Lopez worked to understand the company from the perspective of a hotel guest. He wanted to know which consumer needs the company meets—a tactic that works, he adds, at companies that provide services, like AMC and Extended Stay, or that provide products, like Procter & Gamble or PepsiCo, where he spent a combined fifteen years.
Extended Stay guests aren't typically travelers like Lopez, for whom a week is a lengthy stay, but instead are people looking for a less traditional hotel experience of weeks or months at a time.
None of the company's 629 hotels have a bar or restaurant on site, but each room is outfitted with a kitchen, which Lopez rarely finds in his travels.
He admits he never spent a night at an Extended Stay hotel until he joined the company. Still, many of Lopez's expectations as a frequent traveler echo the needs of his company's clientele.
"Ultimately, you want a place that is clean, that is safe," he says. "Where the hot water is hot and the cold water is cold."
Lopez points out that what worked for him in previous executive roles doesn't necessarily translate to Extended Stay.
"Whatever solution we come up with here, I harbor no preconceptions that it will be the same thing we did over there," he says, referring to AMC. "It would be very dangerous, I think, for me to walk in here and say, 'I don't know what the question is, but I have the answer.' I see that happen a lot, but I don't think I've ever seen it work."
Regardless of industry, Lopez relies on the leadership qualities he's cultivated over the years. Trust isn't earned with him; it's a given. He likes to assume the best about those he works with.
Lopez has remained nimble throughout his career, jumping from different products and industries— he held about a dozen positions while at PepsiCo. He's maintained a constant interest in how other industry leaders succeed and drive revenue, which makes his transitions between roles and industries interesting.
And a willingness to relocate doesn't hurt. He's met people who were born and raised in one city and never intend to leave. But Lopez doesn't shy away from a move, perhaps a symptom of leaving his native Cuba at a young age.
"Some people don't like change," says Lopez, who relocated to Charlotte, North Carolina, where Extended Stay is based. "I like change. I get bored otherwise.
"If you have a certain level of intellectual curiosity, and you are not risk averse, and change doesn't scare you, going from one industry to the next is like, 'Yeah! Why not?'
"There's opportunity. All the changes were driven by opportunity. All of the changes were driven by rewards."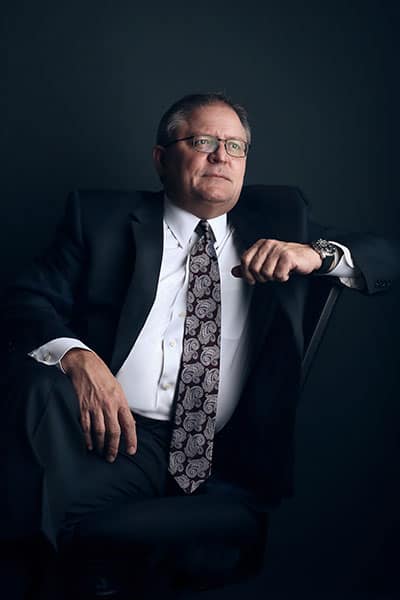 [kleo_gap]
---
"A bonafide corporate CEO who happens to be Latino. Mr. Lopez is highly visible on Wall Street and equally in the Latino community, a true joya for all Latino/as."—Victor Arias
---