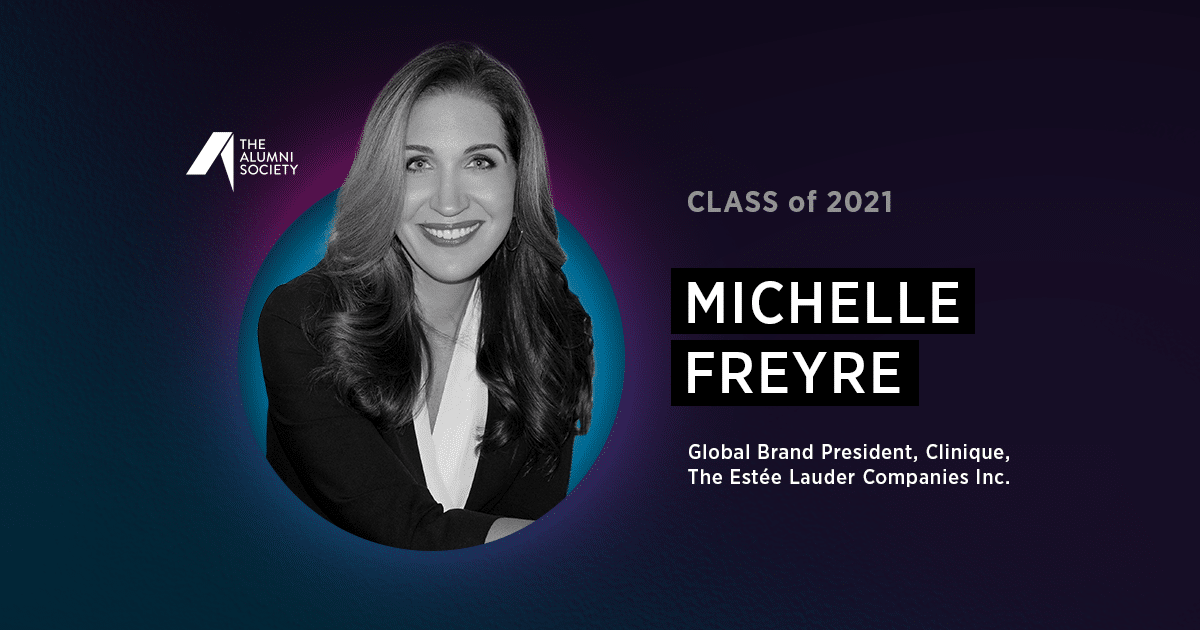 If the mark of a great leader is someone who lifts others while they climb, then no one checks that box quite like Michelle Freyre. Throughout her career, the beauty executive has worked hard to help spread the word about the importance of representation. What's more is that she has always practiced what she preaches, taking as many opportunities as she can to help elevate diverse candidates, especially young professional Latinas.
As the global brand president of Clinique, a subsidiary of The Estée Lauder Companies (ELC), she is poised for such a task. She first joined the beauty giant as Clinique's senior vice president and global general manager, succeeding none other than Jane Lauder, whose family founded the company.
"I could not be happier that Michelle is joining Clinique," Lauder remarked in a statement announcing the hire. "She has a tremendous track record of driving successful beauty brands, and her passion for surprising and delighting the global consumer is unparalleled. The Clinique team is lucky to have her as a leader, and I know the brand will be in wonderful hands with her at the helm."
ELC Executive Group President John Demsey concurred, saying, "Michelle is an incredibly dynamic leader who has beautifully steered her brand through the challenges of the past year," in a report in The Beauty Influencers. "I am particularly proud of how effectively she has balanced the needs of the business while being a truly thoughtful and empathetic leader to her brand team. Her promotion is very well-deserved."
Freyre's empathy is further demonstrated through her participation in the ELC's CEO Global Reverse Mentor Program, which sees her paired up with a younger Latina. "It's just been a fantastic experience and I really treasure all the time we spent together," she said in an interview clip about the program.
When interviewed by Hispanic Executive in 2018, Freyre described her own experiences with mentorship. "Early in my career, I had a mentor who encouraged me to broaden my career experiences to build the foundation that I needed to make me a better business leader. These risks helped me ascend to the position I'm in today."
She also recently participated in a discussion with Ulta Beauty about leadership and representation for Hispanic Heritage Month. As she noted in a 2016 profile in Hispanic Executive that delved into her time at Neutrogena, she was born in Puerto Rico and raised by a Cuban father and a Dominican mother. "I have known how important diversity is from a young age," she told Hispanic Executive. With her strong track record of uplifting others and a fast-paced career, Freyre proves why she's the type of leader we all want on our side.