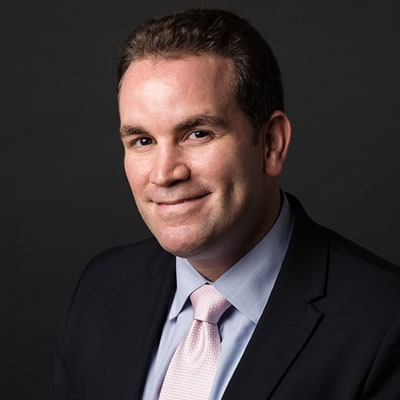 A skilled lawyer with the heart of a businessman, Jorge Salichs has found a way to harmonize his profession with his passions—plural. While some feel lucky to have a singular personal mission or goal aligned with their work, his career serves multiple.
"The personal mission driving my work centers around client partnerships and obsessive adherence to high service levels," Salichs says. "I have diligently prepared myself professionally so that I could be both a business and legal resource to my clients. Many of our clients take full advantage of that capacity and integrate our solutions into their business strategy, tax planning, and other corporate matters. This, in turn, has enabled me to build partnerships, not just working relationships.
"It's a competitive advantage," he adds. "In a world with so many providers, you have to be laser-focused on service quality."
This focus on building partnerships has enabled Salichs to start his own firm, Salichs Law Group, headquartered in Washington, DC and with regional offices in Puerto Rico. He had developed enough valuable client relationships to feel comfortable with the level of risk associated with entrepreneurship. "Ultimately, it was an issue of marrying talent and resources with personal goals and preferred work style," he says of deciding to launch the business.
One of the perks of owning your own business, as Salichs mentioned, is that you can align it with your personal goals. One such personal goal of his involves the sustainable economic development of his home country, Puerto Rico.
"This is a great time to invest capital and resources into Puerto Rico and its people, who are some of the most talented, generous, and resilient you will find anywhere," he says. "The business case is clear. My focus and commitment, however, is on making sure we are building a sustainable economic development model in Puerto Rico, and that those new investments and available business incentives are part of a new integrated economy that doesn't rely on only a few sectors."
"Find what you're good at, marry it with something you feel passionate about, and exploit it professionally."
Salichs has built a niche practice focused on opportunity zones—and has been recognized as an expert practitioner within the field. "Opportunity zones are an invaluable tool for the economic development of underdeveloped communities in the US," Salichs says. "Most importantly, they require medium- to long-term investments in these communities, which contributes to achieving more sustainable job opportunities and improves the likelihood of positive economic outcomes for more sectors of the economy."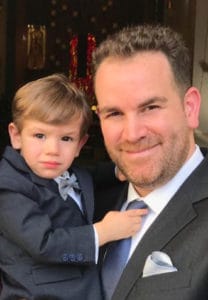 Since graduating Princeton with a BA in 2000, Salichs has been tireless in his efforts to do more, a work ethic inspired by his father. "I have always admired my father's humble and unassuming approach to his work, excelling without demanding recognition, as well as his commitment to our family," he says.
Surrounding himself by those who are similarly driven also helps keep Salichs motivated. "Personally, I find it healthy to strive for more, but what I'm learning now is to grow in a more balanced approach, not sacrificing personal priorities in my life," he says.
Take it from an entrepreneur who spends every day doing what he loves while making an impact in the legal and business community in Puerto Rico and Washington, DC: "Find what you're good at, marry it with something you feel passionate about, and exploit it professionally. Don't cheat yourself out of an element of that equation. It may take time to harmonize all elements, and often times it is not a linear path, but the journey is what enriches you."
Photo (portrait): Guerrero