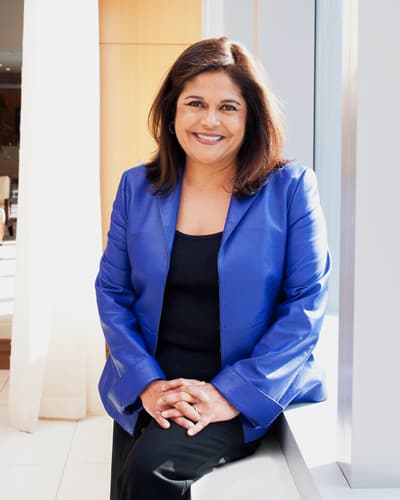 AT A GLANCE
---
SVP, Cultural Investments & Chief Diversity Officer 
Time Warner Inc.
President
Time Warner Foundation
---
Alma Mater: Harvard University
---
Lisa Garcia Quiroz was the senior vice president and chief diversity officer of Time Warner Inc. and president of the Time Warner Foundation. In her capacity at Time Warner, Garcia Quiroz was charged to ensure that Time Warner's investments in people, community, and content were reflective of a leading media company where the best talent can thrive and advance, and its content resonated with increasingly diverse audiences both domestically and globally.
Since her appointment, Garcia Quiroz astutely tied Time Warner's diversity and corporate social responsibility efforts to the company's business goals—something she understood well. Before joining Time Warner's corporate division, Garcia Quiroz worked at Time Inc., where she launched two publications that identified and successfully served new markets: People en Español and Time for Kids. As the founding publisher of People en Español, the magazine grew to become the best-selling Hispanic magazine in the United States. Time for Kids, an award-winning classroom news magazine for elementary school kids, currently has a circulation of over 3.5 million and has won numerous awards for its journalism and storytelling.
During her tenure at Time Warner's headquarters, the company's workforce efforts have received significant accolades from organizations such as Catalyst for its development of women leaders, and the Human Rights Campaign for its leading efforts to foster an inclusive workplace. Today, Time Warner's overall workforce mirrors the country's demographics and is measurably engaged, productive and happy. Garcia Quiroz also refocused the company's philanthropic initiatives to align with Time Warner's diversity strategy and has invested in the discovery and cultivation of the next generation of storytellers. This portfolio of work has supported thousands of artists and has become a model for fostering diversity among Time Warner's partners and aligning the company's community efforts to its business strategy. More recently, this portfolio has evolved into the commissioning of digital content, thereby creating a next-generation incubator of talent for the company.
Garcia Quiroz served on the board of NuVoTV, formerly SiTV, a Latino-focused media venture in which Time Warner was a lead investor. Active in civic issues, she was nominated by President Obama and confirmed by the United States Senate to serve on the board of the Corporation for National and Community Service, a $1.2 billion federal agency overseeing the country's efforts to engage Americans in service including AmeriCorps, Vista and Senior Corps. In 2014, the President named Garcia Quiroz Chairperson of the CNCS board. Her prior civic service includes appointments by Mayor Michael Bloomberg to serve on the New York City Commission on Human Rights and as co-chair of the NYC Latino Media and Entertainment Commission. She served as vice-chairperson of the board of the Hispanic Scholarship Fund and on the boards of the Public Theater and the Apollo Theater in New York City.
Garcia Quiroz was born and raised in New York City and received both her undergraduate degree and master's in business administration from Harvard University.