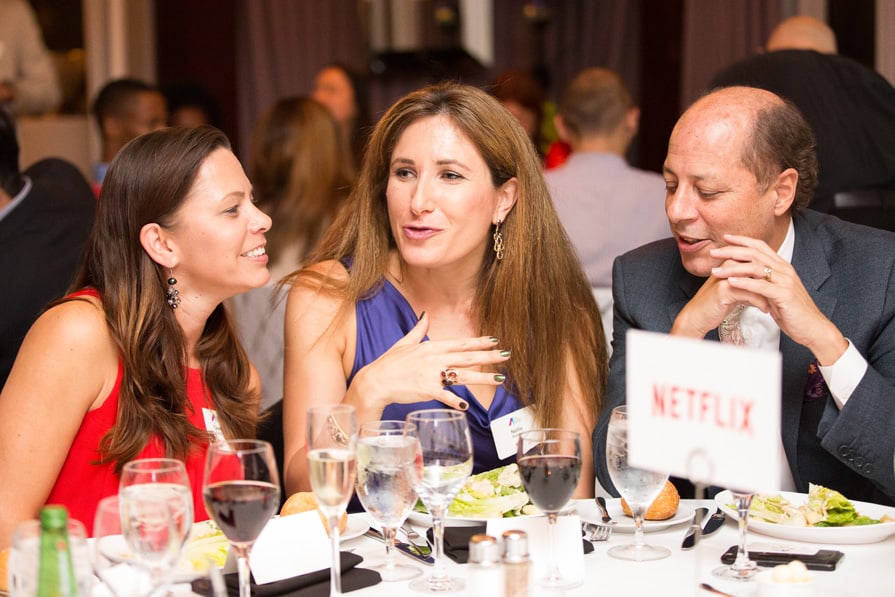 SAN FRANCISCO – Netflix will be the host sponsor of The Alumni Society's Catalyst Event on October 15, 2015, in San Francisco. The Internet TV network works to push the boundaries of storytelling and streams over three billion hours each month to over 50 countries, and this work would not be possible without diversity of thought. In partnering with The Alumni Society, a new organization for Latino business executives of the highest distinction, Netflix continues its commitment to diversity and inclusiveness.
Netflix began releasing demographics of its workforce in Q1 2015, an action that will lead to greater transparency and progress. "As we expand globally, we are looking for candidates from a wide range of backgrounds with diverse perspectives to join the team and help us build a truly global Internet TV network," said Tawni Cranz, Netflix's chief talent officer.
The Catalyst Event will bring together high-achieving Latino executives and top corporations based in California to network and foster meaningful discussion. Andrés Tapia, senior partner at talent consultant Korn Ferry and author of The Inclusion Paradox: The Obama Era and the Transformation of Global Diversity, will speak at the event. The invitation-only summit will be hosted at Clift Hotel, 495 Geary St., San Francisco.
To learn more about The Alumni Society visit thealumnisociety.com and follow the latest on Twitter, Facebook, and LinkedIn.
Photography by Sheila Barabad.
About Netflix
Netflix is the world's leading Internet television network with more than 65 million members in over 50 countries enjoying more than 100 million hours of TV shows and movies per day, including original series, documentaries, and feature films. Members can watch as much as they want, anytime, anywhere, on nearly any Internet–connected screen. Members can play, pause, and resume watching, all without commercials or commitments.
About The Alumni Society
The Alumni Society is an organization for successful and inspiring Latino executives who share an affinity for their culture and for their alma mater. With an annual leadership summit and supporting print and digital media platforms, the society's mission is to promote diversity among the senior-level leadership of corporate America by recognizing top Latino talent and fostering connections.