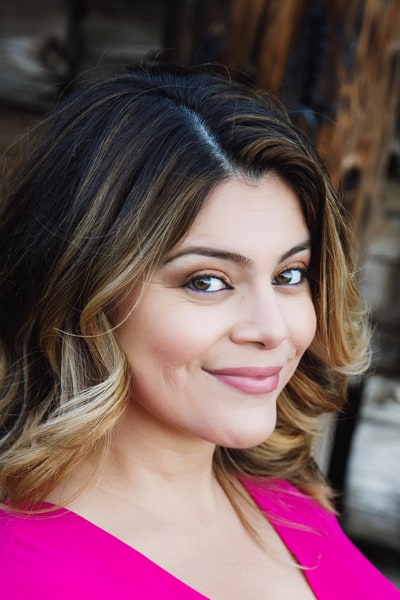 When Nuria Santamaría Wolfe had her first child in 2015, a revolutionary brand was also born. The former head of Twitter's multicultural strategy noticed how children's media lacked products geared toward her Latino culture (at three years old, she had moved from El Salvador to Los Angeles with her family), so Santamaría Wolfe launched Encantos Media Studios, a public benefit corporation, to seize the massive—yet often overlooked—opportunity in today's increasingly multicultural nation.
About half of all millennials are already multicultural, according to recent US Census data, with the largest demographic, Hispanic, expected to increase to a third of the total US population by 2040. Even so, Santamaría Wolfe maintains that media companies lag too far behind this demographic shift and that's why Encantos and its bilingual children's brand, Canticos, has scaled the small start-up to four hundred Target stores nationwide in its first year. In 2017, the company partnered with Nickelodeon to expand the digital reach of its award-winning brand and consumer products, including books, apps, and digital sing-along videos.
Although the number of Latina businesses are growing rapidly throughout the county (an 87 percent increase from 2007 to 2012), the 2017 State of Latino Entrepreneurship Report states about 75 percent of Latina businesses still serve mostly non-Latino customers. Santamaría Wolfe's venture mirrors the first trend but bucks the latter—and that's precisely why her company is crucial not only for the child development of future generations, but also the overall American business landscape.
Guided by the need to give back to her community, Santamaría Wolfe started her career at Accenture after earning a bachelor's degree in economics and Spanish at Stanford University. In the ensuing decade, she empowered companies to not only identify but also act in Latino markets. She mentors the next generation of Latino entrepreneurs through the Manos Accelerator and supports the next generation of Latino leaders through the San Francisco Advisory Council of the Hispanic Scholarship Fund, among others.
In an interview with The Alumni Society, Santamaría Wolfe shares what she envisions for the cross-cultural brand that she helped build from scratch, why she's driven to create content that promotes empathy and understanding around the world, and how teaming up with Nickelodeon is opening doors for future generations in and out of the Latino community.
Which inherent or learned characteristics differentiate an entrepreneur from other executives?
An entrepreneur creates something that does not exist—and for that, must be a fearless innovator. Aside from also having the leadership characteristics that other executives have, an entrepreneur needs to be fearless since one will hear all the reason why something won't work, won't get done, etc. You must have not only the vision to be able to imagine what does not yet exist, but also have the focus to make it a reality. There is always a world of opportunity, but there is power in focus. Focus helps you assess and take calculated risks, see around corners, and plan many steps ahead. Given that you must not only worry about one function or area, you have to think about the company as a whole, its place in the industry and its role in shaping its future, an entrepreneur does not play chess, but rather 3-D checkers. 
What is the biggest challenge facing Latino entrepreneurs?
Latinos, especially Latina women, are starting business at higher rates than ever before and at higher rates than other groups. As a community, we do not lack an entrepreneurial spirit. Nevertheless, one of our biggest challenges is access to capital—whether that's through small business loans or through venture capital. It's also important to have access to the right network of people. At the end of the day, business is about people and Latinos need to connect with the right people for opportunities to help accelerate their businesses.
Which significant experiences in your background inform your leadership style now?
I spent a lot of my career working in early stage startups—in environments that require everyone to move fast and to learn faster. This often requires setting a strategy and trusting that your team will figure out the smartest way to execute. It taught me that great ideas can come from anywhere. I have confidence in the ability of my team and always look to them for better ways to get things done.
What were your goals for Encantos when launching the company?
The initial goal was to create a purpose-based company that builds family brands for a multicultural world. We wanted to help diversify the media landscape. My cofounders and I are firm believers that media and technology are powerful tools in storytelling and in building bridges to bring people together. The vision is to make Encantos a "house of brands" inspired by traditionally underrepresented cultures, built on great storytelling with universal appeal, and brought to life through online and offline products.
Were there any initial challenges?
The initial challenge with our first brand, Canticos, was to prove that we could build a brand inspired by Latino culture that could have appeal beyond the Latino market. We created beautiful bilingual interactive books, digital apps, and digital videos inspired by Latino nursery rhymes. The response has been extraordinary. Canticos has won many awards, has been well received by audiences of all backgrounds, by early childhood and bilingual educators, and by the publishing and children's media industry.
Everything starts with our audience, and our relentless focus on the audience led to our initial success, which put us on Nickelodeon's radar. We ultimately partnered with them and Canticos is now part of the Nickelodeon family of brands and our new bilingual sing-along videos are featured across Nickelodeon's digital preschool platforms including NickJr.com, Nick Jr.'s YouTube channel, and the Nick Jr. and NOGGGIN apps. We're working with Nickelodeon to launch a Canticos consumer products line in 2019.
What motivated the development of the Canticos brand?
Canticos was the brainchild of my cofounder, Susie Jaramillo. She is an incredible artist and creative director, an Hispanic market expert, and a successful entrepreneur. When her children were born, she realized that Latina mothers have very few tools to share their culture and language with their kids. This was the initial insight. Given our respective backgrounds in tech, entertainment, advertising, media and marketing, we started discussing how we could build a brand that would collect the most beloved nursery rhymes and songs across the Spanish-speaking world. Our desire was to create something beautiful to share not only with our own children, but with children of all backgrounds.
How does your previous multicultural marketing experience at Twitter apply to the new partnership with Nickelodeon?
My background in multicultural marketing has given me the foundation to understand diverse audiences and markets, and to develop brands inspired by diverse cultures that have cross-cultural appeal. Understanding what makes us different as well as what brings us together is key in the development and success of any Encantos brand.
At the start of your career, what do you wish you had known about entrepreneurship?
I wish I had known that entrepreneurship can be for everyone. An entrepreneur does not look a certain way, come from a certain type of background, or build a certain type of company. Entrepreneurship is for anyone with a vision and the drive to make it a reality.