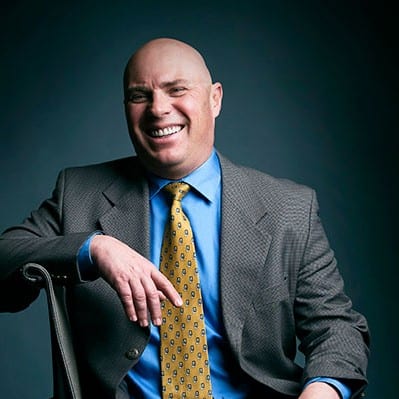 Chief Information Officer | Association of American Law Schools
---
GEORGETOWN UNIVERSITY
---
By Matt Alderton // Photography by Mark Finkenstaedt
If knowledge is power, then technology is a sword students can use to seize it in a coup. That's the sense one gets when talking to Dr. Pablo Molina, chief information officer of the Association of American Law Schools (AALS), a trade association that upholds and advances excellence in legal education.
Technology, he says, isn't just a flashy tool; it's a compelling means to an essential end. "It's not technology itself that makes a difference; it's how you can use it to facilitate the education of people," Molina says. "When you facilitate the education of people, you help them improve their lives."
Molina, who goes by the nickname "Dr. P," is a living example of that theory at work. Born in Madrid, Spain, he describes himself as a "digital immigrant"—someone who grew up without technology but has embraced it. "Though I grew up without computers or mobile phones, I adopted them very early, and they have been critical to my success," explains Molina, who became interested in technology as a boy in Spain. "My father was a civil engineer, and he had to use calculators and early computers in order to do his engineering calculations. Observing him sparked my interest. At the same time, I was an avid reader of science fiction. I looked at science fiction as science that hasn't happened yet, and I wanted to make it happen."
Molina's thirst for technology launched both his career and, in 1992, his migration to the United States. He began his career as a software developer, then became a network engineer and started his own IT consultancy before enrolling in an American university that brought him across the Atlantic. "My interest in learning technical skills gave me a leg up and the ability to compete globally, which allowed me to find a very interesting job in the United States," Molina says. "I was exposed firsthand to how amazing the technology field is in the United States—the ecosystem, the infrastructure, the technology companies—so I decided to liquidate my company in Spain and stay here," he says.
Through his first IT job in the United States, Molina was introduced to a position at Washington University in St. Louis, Missouri. Since then, he's served as director of information technology at the University of Pennsylvania, associate vice president of IT at Georgetown University, and chief information officer at Southern Connecticut State University.
Molina says technology intersects with education in three very important ways. First, technology helps teachers cater to diverse learning styles; for example, it allows for "flipped classrooms" in which students watch short video lectures at home before class, then devote in-class time to exercises, projects, and discussions. Second, technology acts as a powerful learning aid by providing access to supplemental instruction and interactive media. Finally, technology activates knowledge transfer. Through distance learning and virtual classrooms, for example, more students have access to more teachers.
Molina's current position at AALS is a culmination of everything he's learned about technology in education. "I help legal education use technology better," he explains. "There is a great need in this country and many others for well-educated, well-trained lawyers, and one way to make sure they're well trained is by using technology in the best possible way."
AALS's work isn't limited to improving classrooms for future lawyers. "We also use technology to improve the legal education profession," Molina continues. "For example, our latest initiative is an online learning platform that helps well-established faculty members who have been teaching for a long time teach the tricks of the trade to the next generation of faculty members."
Molina believes in technology's transformative power so much that he preaches it even off the clock. He is an adjunct professor at Georgetown University, where he teaches technology management ethics and information security management.
He is also a founding member of the Hispanic Technology Council, which promotes the role of Hispanics in technology leadership, and is a volunteer at Don Bosco Cristo Rey High School in Washington, D.C., where he imparts technology skills to students who are interested in STEM careers. He has given two TED Talks promoting the use of technology in education, and pinpoints technology access as a crucial element to achieving success.
"In this country, and elsewhere, there is what we call a 'digital divide' separating those who have access to technology in the classroom and those who don't," Molina says. "I'm very interested in continuing to make a difference in technology and education to bridge that divide and ensure we have inclusiveness for all."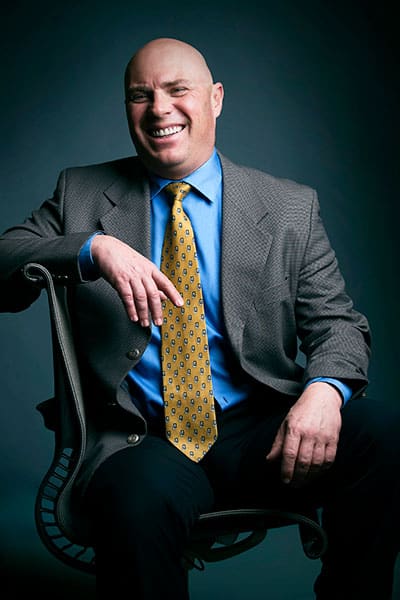 [kleo_gap]
---
"We advocate for more Hispanics in the technology sphere, and Pablo—or Dr. P,  as he is affectionately called—has been an influential force in his efforts to curb the effects of the digital divide. Dr. P's support of increasing the role of Hispanics in technology leadership is extraordinary, and his encouragement of students to consider STEM careers is legendary."—Regina Montoya
---