Founded in 1784 by Alexander Hamilton, BNY Mellon has more than 230 years of delivering financial solutions for the world, and—staying true to the spirit of its founder—a legacy of innovation. A global investments company dedicated to helping its clients manage and service their financial assets throughout the investment lifecycle, BNY Mellon provides investment management, investment services, and wealth management that helps institutions, corporations, and individual investors succeed in markets all over the world.
BNY Mellon has* $35.8 trillion assets under custody and/or administration and $1.9 trillion assets under management in 35 countries. The company can act as a single point of contact for clients looking to create, trade, hold, manage, service, distribute, or restructure investments.
For additional information, visit bnymellon.com follow BNY Mellon on Twitter @BNYMellon or visit their newsroom for the latest company announcements.
*All figures as of September 30, 2019
Diversity & Inclusion at BNY Mellon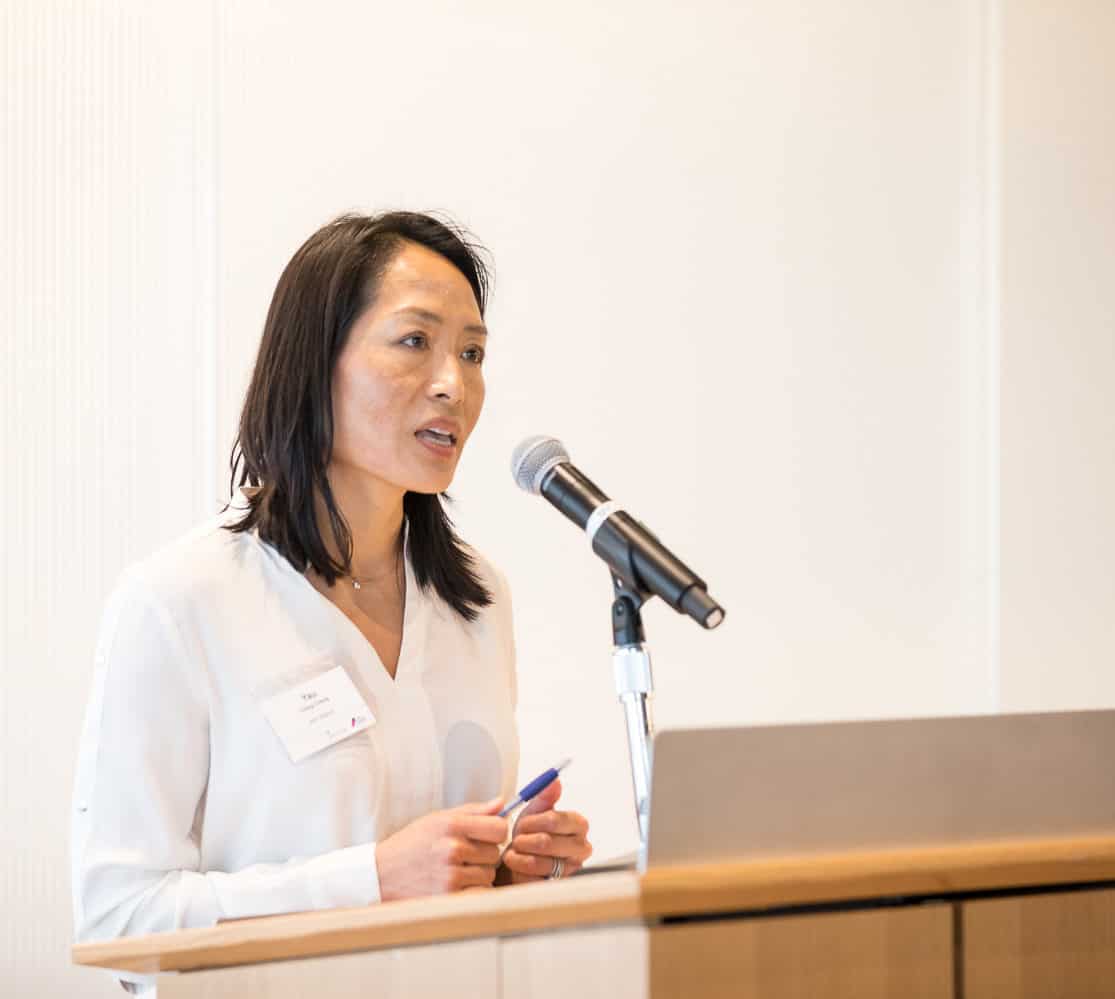 "The hallmark of an inclusive workplace is that each of us believes we are valued for our distinctive differences, empowered to make unique contributions, and have an equal opportunity to succeed and thrive. We are after building the best global team, which means attracting, advancing, and advocating for a workforce that is representative of the diversity of our communities and clients."
—Yau Cheng, Global Head of Diversity & Inclusion
BNY Mellon shares career opportunities with the Alumni Society to inform members of senior-level positions available. Interested members can also contact our Engagement Managers to be introduced to BNY Mellon leaders.
View Career Opportunities
Influencers Dinner
On October 16, 2019, the Alumni Society and BNY Mellon partnered to host more than twenty-five business leaders—including BNY Mellon's interim CEO, Todd Gibbons, and the CEO of BNY Mellon Treasury Services, Paul Camp—for an intimate dinner in Manhattan.
Society Connect April 2019
Society Connect
On April 18, 2019, BNY Mellon executives and senior leaders welcomed senior-level members of the Alumni Society to its New York headquarters roundtable discussions on strategic areas facing the industry including finance, legal, and technology.