Facebook's mission is to give people the power to build community and bring the world closer together. They believe in the potential of people when they can come together.With over 44,924 full-time employees* and offices in 70 cities across North America, Latin America, Europe, Middle East, Africa and Asia Pacific, their products empower more than 2 billion people around the world to share ideas, offer support and make a difference.
*as of December 31, 2019.
$3 billion+ raised by our community to support the causes they care about
140 million+ businesses use our apps to connect with customers and grow
100 billion+ messages shared every day, helping people stay close when they are apart
1 billion+ stories shared every day, helping people express themselves and connect
Facebook is defined by their unique culture – one that rewards impact. They encourage their people to be bold and solve the problems they care most about. Facebook employees work in small teams that move fast and iterate to develop new products. Together, they help others build stronger communities — and they're just getting started.
Facebook shares career opportunities with The Alumni Society to inform members of senior-level positions available. Interested members can also contact Krista Horbenko at the Alumni Society to be introduced to Facebook leaders.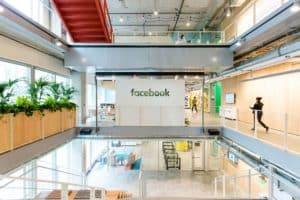 Communities bring the world closer together. They transcend borders, overcoming obstacles to unite neighbors, friends, and families. People from all backgrounds—with diverse experiences, perspectives, and ideas—rely on Facebook to build community. Building a diverse team where everyone belongs is crucial to understanding where we're succeeding and where we need to do better.  Learn more →