---
Partner Feature by Comerica Bank
---
Faith is what inspires and sustains Mauricio Ortiz professionally as the Senior Vice President, Assistant Controller for Comerica Bank and personally as a father/husband and mentor.
Born and raised in Chihuahua, Mexico until sixth grade, Ortiz is no stranger to overcoming obstacles. His parents instilled the values of hard work and perseverance in their children at an early age, so Ortiz was determined to succeed.
When he entered middle school in El Paso, Texas, Ortiz did not speak or understand English, but picked up the language by watching Los Angeles Dodgers games and from listening to his fellow classmates and teachers communicate in English-only classes.  With time, he became more confident and continued to excel academically in high school.  During the summers, he would attend church camp in Austin, Texas, and visit the campus of the University of Texas, which led to Ortiz applying, and later being accepted into the highly-esteemed Red McCombs School of Business Professional Program in Accounting.
Ortiz arrived on UT's campus with a small stipend and high expectations from his parents, but very little direction as the first in his immediate family to attend an American university.
Business runs in Ortiz's blood. His father was an accountant, and his mother a small business entrepreneur.  However, Ortiz vowed not to follow in his dad's footsteps after witnessing some of the struggles he faced in his field.  So, Ortiz was all set to launch what appeared to be a more appealing career in International Business, until he started to perform well in his introductory accounting courses.
Throughout college, he also was extremely active with campus ministries, and met his future wife there as well.  During this time, his focus started shifting toward pursuing a career in campus ministry; however, this did not stop Big Five accounting firms from recruiting him for internships because of his stellar academic record.
Ortiz went on to accept an internship at one of the Big Five firms, and eventually was offered a job in auditing.  But, he still felt called to serve through ministry.  This led to a two-year sabbatical, in which he and his wife attended a Bible college in California, which served as a catalyst for the mentorship ministry that they still manage today.
When Ortiz and his wife, Amber, returned to the Dallas-area, he joined a campus ministry at the University of Texas at Arlington, but later resumed his accounting career at a smaller firm. He again thrived in this environment – as accounting has always come naturally to Ortiz.
Then in 2010, a former manager reached out to him about an officer-level position at Texas-based Comerica Bank.  It was an opportunity to advance his career while still allowing adequate time for his wife and five children and their mentoring ministry. He has since been elevated to an executive role.
Ortiz and his wife have mentored high school and college students for 15 years; more recently, juniors and seniors in high school.  He is able to share with them the trials and tribulations he's faced and how to navigate those obstacles through faith.
Ortiz is proof that there are several routes to success – it's about believing and being confident in the path that is best for you.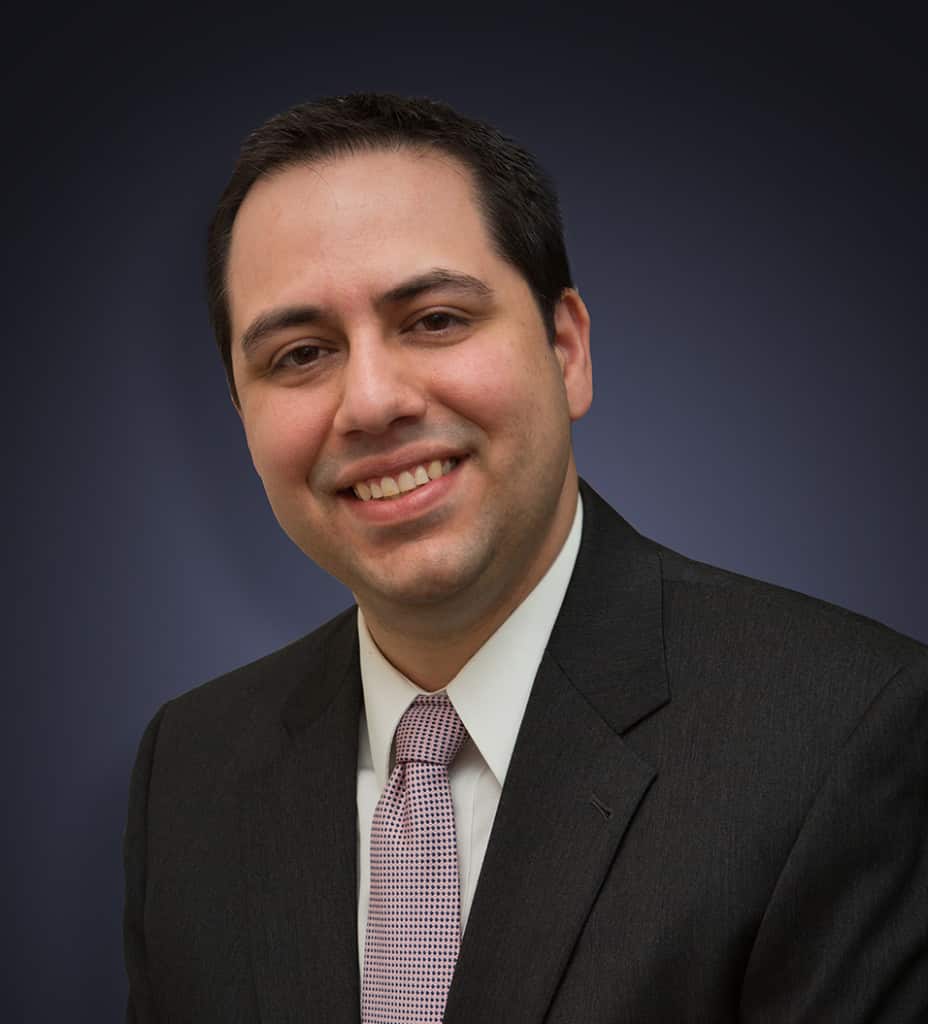 Mauricio Ortiz
Senior Vice President & Assistant Controller
Comerica Bank