The Alumni Society Kicks Off Event Season at Nike NYHQ
Members and Nike leaders gathered at for a one-of-a-kind networking event at Nike's New York Headquarters
---
By Frannie Sprouls; photos by Sheila Barabad
---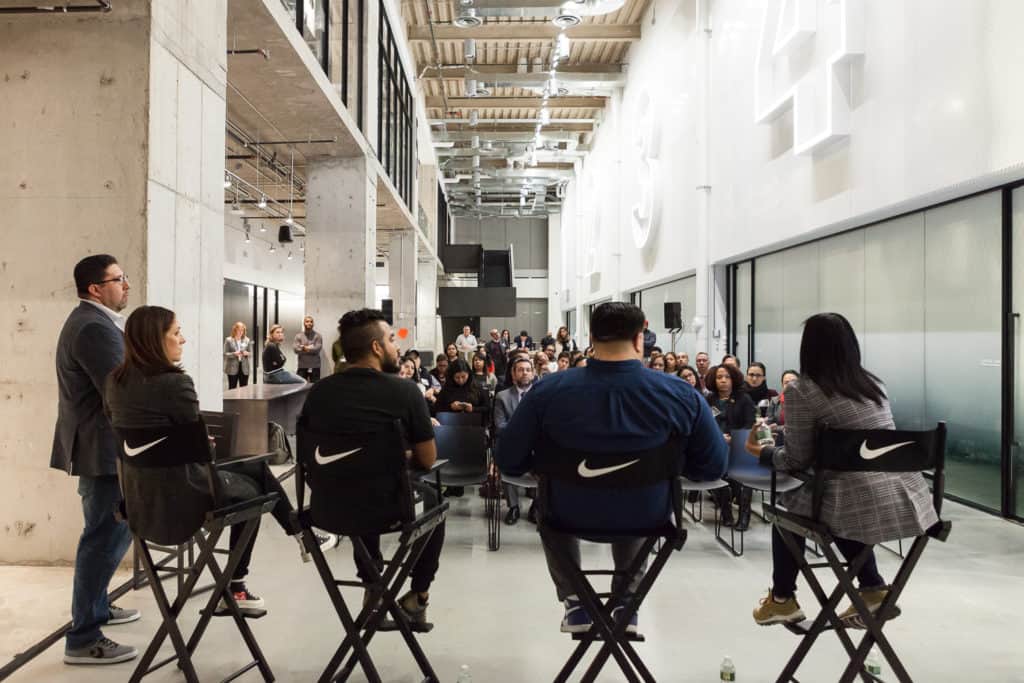 The Alumni Society kicked off its 2019 event season on January 16 at Nike's New York Headquarters. More than sixty members gathered at the NYHQ, which opened almost two years ago.
David Dellavalle, senior director of sales for Nike East, helped welcome attendees to the new building. "You're one of the first groups to come through here. It's not just a show room; it is definitely a headquarters."
Four inspiring Nike team leaders spoke about their role in the company's innovation, their career paths, and more with one of our founding members, Francisco Estrada, senior talent sourcer at Nike:
During the audience Q&A, the panelists and Estrada addressed the concern that you have to be into sports or be an athlete to work at Nike.
"One of our messages is if you have a body, you're an athlete," Estrada explained. "You don't have to be an uber basketball, football, soccer, fan. If you run or are into yoga, wellness, fitness—whatever that aspect of the lifestyle is for you, there's a place here for you."
Santana began his career as a sales associate. "And from there, I just kept running," Santana said. "I'm hoping to inspire the next generation of Latino leaders, not only at Nike but externally."
Below are highlights from the night's conversation.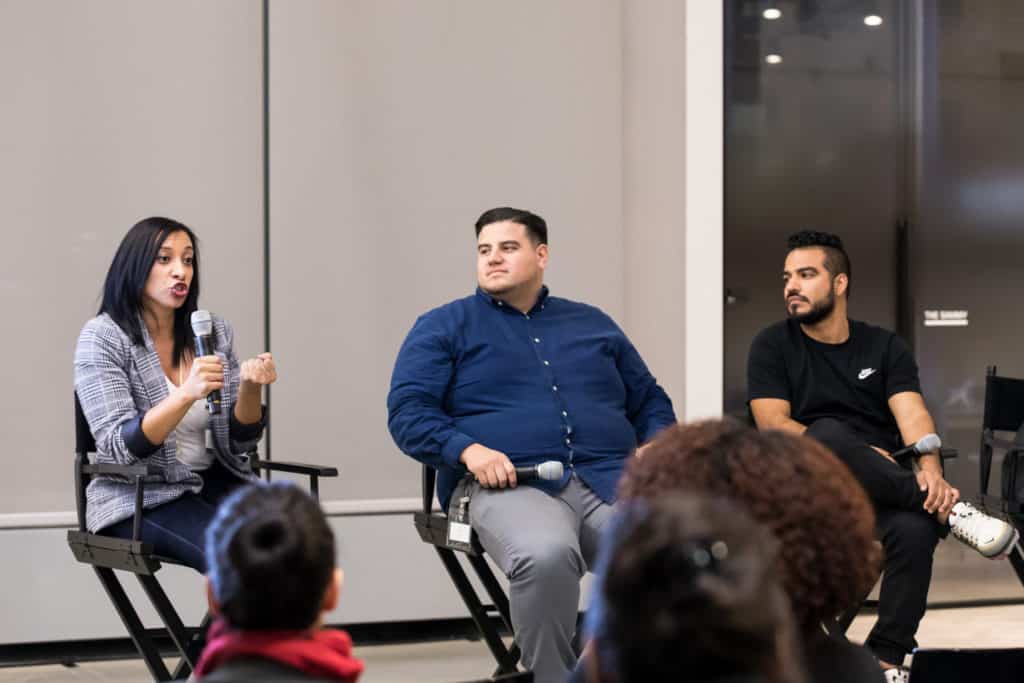 "This job keeps me on my toes every single day. What I like to say more than anything is that we have fun, every single day," said Rodriguez, who is director of government and public affairs for North America. "I still get chills when I see the Nike swoosh while riding the subway."
Rodriguez was heavily recruited into governmental affairs. "It was my ability to have conversations and relate to people," she explained. "That's what makes this place so unique, that you can carve out your own job. I'm the only one here that does my job, which is a blessing and a curse."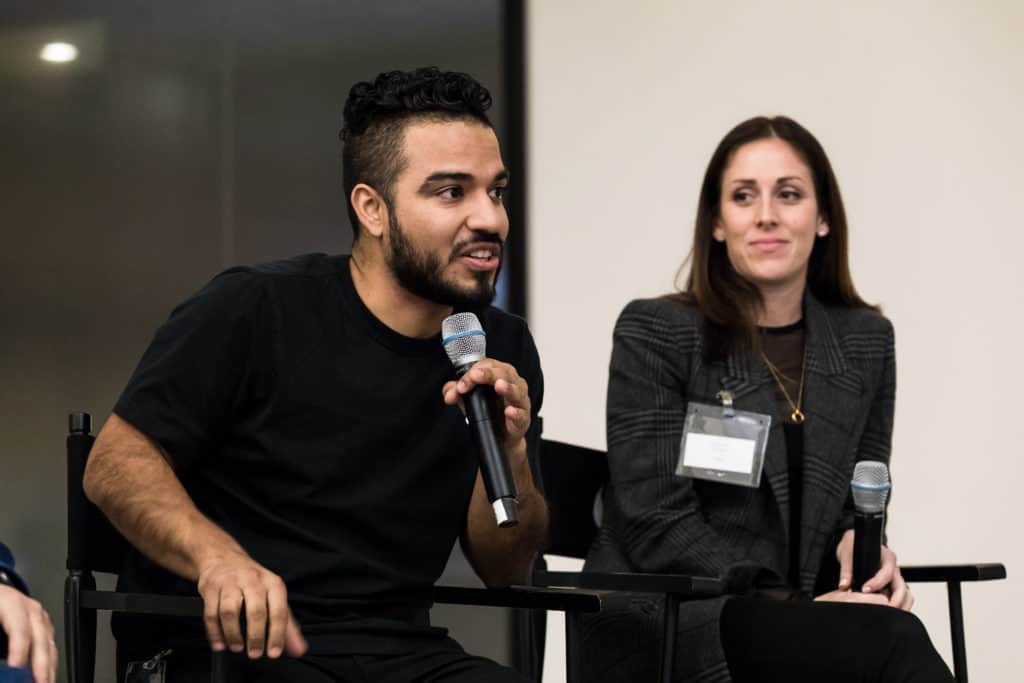 When Dre Mori because the EKIN brand marketing representative, which was very directed toward a certain sport. Mori came from snowboarding, which isn't a traditional sport that Nike was known for.
"The important thing is to be authentic to yourself," Mori said. "As long as you're authentic to who you are and what you're into here, it doesn't really matter because you will get into a lot of things.
The event brought together leaders from Covergirl, MetLife, IBM, PepsiCo, L'Oreal, WarnerMedia, NBA, Facebook, and Anheuser Busch.
More photos from the event can be found on our Facebook page.