Leading alternative asset firm joins the Latino alumni network to help further elevate Latino leadership in America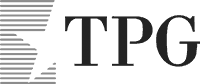 TPG is joining The Alumni Society as its newest partner. The firm is one of the largest global investment firms in the world and its platform encompasses private equity, private credit, real estate, and public equity. Started and headquartered in Fort Worth, Texas, and San Francisco, TPG now has more than $103 billion under management as of September 30, 2018, with investment and operational teams in seventeen offices around the world.
TPG recognizes that in order to elevate Latino leadership in America, there needs to be more Latino voices in senior positions. In mid-2018, as part of its focus on culture and people, TPG hired Society member Anilu Vazquez-Ubarri for the newly created role of chief human resources officer, reporting to co-CEOs Jim Coulter and Jon Winkelried. An important aspect of Vazquez-Ubarri's role is leading TPG's Diversity and Inclusion strategy.
The Alumni Society is proud of TPG's commitment to elevating Latino voices.
"TPG is focused on reinforcing inclusion and diversity as core parts of our culture, values, and strategy—not just with our own teams, but also with our investors and portfolio companies—with a goal of achieving broad change across our industry," Vazquez-Ubarri says. "Our partnership with The Alumni Society is an example of the concrete steps we are taking to ensure our aspirations translate into action and results. We look forward to strengthening our connectivity to the Latino community through the partnership with TAS."
The Alumni Society has helped some of the most successful, industry-leading companies foster intimate connections with its members through exclusive events, organizational branding services, and in-person and digital recruiting efforts.
For media inquiries, please contact Taylor Frank at 414-254-8540 or email at [email protected].
---
About The Alumni Society
The Alumni Society is a network of mid- to senior-level Latino leaders who graduated from the country's top universities. This network offers exclusive opportunities for growth and empowerment, with the goal of advancing Latino leadership in America.
About TPG
TPG is a leading global alternative asset firm founded in 1992 with more than $103 billion of assets under management as of September 30, 2018, and offices in Austin, Beijing, Boston, Dallas, Fort Worth, Hong Kong, Houston, London, Luxembourg, Melbourne, Moscow, Mumbai, New York, San Francisco, Seoul, and Singapore. TPG's investment platforms are across a wide range of asset classes, including private equity, growth venture, real estate, credit, and public equity. TPG aims to build dynamic products and options for its investors while also instituting discipline and operational excellence across the investment strategy and performance of its portfolio. For more information, visit www.tpg.com.