Capital One Boosts Diversity for Long-Term Growth
The Alumni Society member Cinthia Lopez is the senior director of human resources and diversity strategy for financial services at Capital One. The Georgetown alum has exhibited thought leadership in the diversity and inclusion conversation nationwide—recently, she was a featured speaker at The Alumni Society's Catalyst Dallas event. We caught up with Lopez to discuss how to increase diversity in finance and Capital One's unique approach.
---
The Alumni Society: Finance is an industry where Latinos are vastly underrepresented. What do you think are the areas where it is most important to increase diversity and why?
Cinthia Lopez: There is not a single industry I can think of that will not be transformed completely in the near future by technology—and the financial services industry is no different. Consumers are completely changing the way they bank to meet financial needs. We can now apply for a card, pay a balance, redeem rewards, and apply for a car loan on a phone or tablet while balancing the rest of our lives. Based on this trajectory, focusing on talent in the tech and digital/design space will be important.
When hiring talent, we look for a diversity of backgrounds, experiences and perspectives because it's a good business decision. By building a team as diverse as the communities and customers we serve, we can offer better products, services and customer experiences. Research has proven that companies with a diverse workforce translate into lower costs, higher revenues and increased profits.
TAS: Can you give us some insight into the strategies Capital One has seen succeed in promoting D&I and why have they been so successful?
CL: Capital One's Diversity Talent Acquisition team partnered in 2015 with more than sixty professional associations, such as the National Society of Hispanic MBAs and the Society of Hispanic Professional Engineers, and hosted or participated in diversity-related events and initiatives across twenty-eight cities to connect with diverse talent. We also partner with The Alumni Society, Hispanic Association on Corporate Social Responsibility, and Hispanic IT Executive Council to increase awareness about job opportunities and recruit talent.
Inclusion at Capital One begins with seven Resource Groups established as forums for employees to celebrate their shared culture, support each other and encourage continuous learning to meet business objectives. Our resource groups: Hispanic, African American, Asian, CapAbilities, LGBT, Military, and Women.

Our Women in Tech initiative is bringing women and men together to focus on developing a love of technology in girls, improving the representation of women in the technology field, and supporting the career development of women in tech roles. Chapters participate in meet-ups, attend and present at conferences, volunteer with community partners, and host mentoring, networking, and social events.
To help prepare our future workforce, Capital One's Future Edge initiative includes $150 million in grants and programs over five years to help more American workers and entrepreneurs get the tools, skills and resources they need to succeed in 21st century.
TAS: Where does the responsibility fall to increase diversity in the industry?

CL: All of us have a responsibility to increase diversity in the financial services industry. However, in order for the efforts to be successful in the long term, this ownership has to start at the top, with executive leaders setting the tone, supporting the efforts, and making bold moves.
Business leaders should act as catalysts in each of their industries to not only increase diversity, but also foster an inclusive culture where associates thrive.
Diverse talent has a powerful role in mobilizing a multiplier effect to help attract new associates from similar backgrounds and mentor and support such individuals from within their own companies.
TAS: When it comes to diversity at the leadership level, is the strategy different? What is the conversation being had around underrepresentation in that regard?

CL: The competition for great talent at the executive level is intense, and even more competitive for great diverse executive talent. Most of these executives are not actively looking for new opportunities. The focus needs to be two-fold: 1) Determine how to engage and attract them in a way that is genuine and can spark a conversation; and 2) Relentlessly focus on developing and growing our internal diverse talent into the leadership ranks.[/vc_column_text][/vc_column]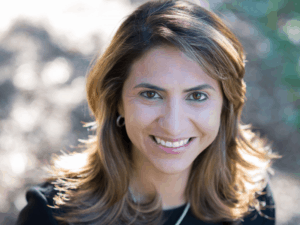 [kleo_gap]
---
Cinthia Lopez
Senior Director, Human Resources, Diversity Strategy for Financial Services
Capital One
---
[/vc_row]