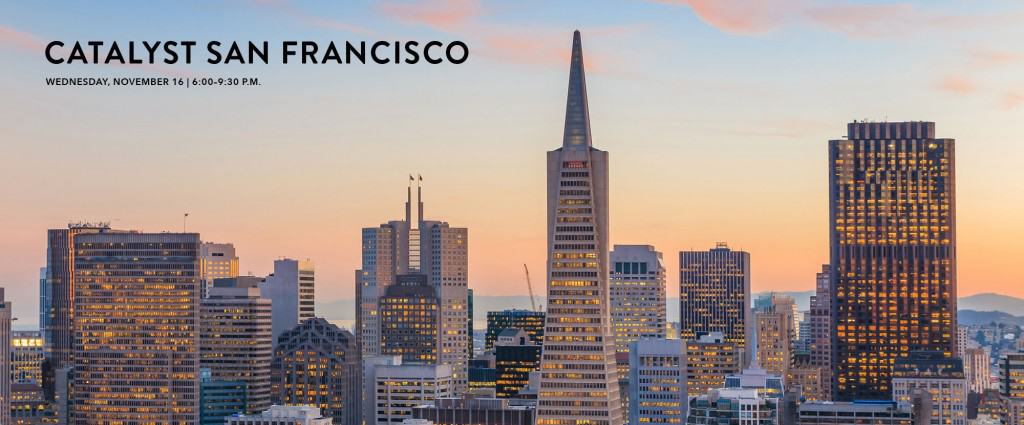 San Francisco—Netflix will be the presenting sponsor for the second consecutive year at The Alumni Society's Catalyst San Francisco invitation-only event.
The Alumni Society will return to San Francisco for its second West Coast event this winter. Catalyst San Francisco "Solutions from Within: Improving Netflix's Inclusive Culture" will be held from 6:00-9:30 p.m. on November 16 at One Kearny Club, located at 23 Geary Street in San Francisco, California.
Catalyst events bring together high-achieving Latino executives from top corporations and alumni from elite universities to share, connect, and network, in a more intimate, localized setting. These evenings connect neighbors and act as a forum for inspiring ideas that lead to actionable change.
The Alumni Society members will gather in San Francisco for an evening of cocktails, dinner, networking opportunities, and a breakout session led by featured speaker Tawni Cranz, Chief Talent Officer of Netflix.
"The Alumni Society is thrilled to partner with Netflix for the second straight year to hold another regional Catalyst event in San Francisco," says Sergio Fernández, executive director of The Alumni Society. "Our events connect our members, leading Latino executives in industries across corporate America, with representatives from our partners, leading organizations like Netflix that place a high value on building a diverse, inclusive workplace culture."
Catalyst San Francisco will include a "solutions from within" session that will center on the importance of diversity of thought and perspective when building an organization's internal culture. Attendees will take an active role in improving Netflix's revered workplace culture and network with other leading Latinos in tech, media, marketing, and other relevant industries.
"At Netflix our focus remains on ensuring we have a culture of diverse perspectives to innovate long-term," says Cranz. "Inclusiveness of thought enables employees at all levels and across all of our teams to come up with great ideas and have an amazing impact. Partnerships with organizations like The Alumni Society play an instrumental role in helping us find the highest-caliber talent as we continue to build the industry leading global Internet TV network."
Registration is now open, but space is limited and will be accepted on a first-come, first-serve basis. To learn more about Catalyst San Francisco, visit the event page on The Alumni Society website.
The society held its first Catalyst event of the year in Dallas on September 22, sponsored by Capital One, and has an additional West Coast event, Catalyst Los Angeles, set for November 10, sponsored by Time Warner, Inc.
For media inquiries for The Alumni Society, please contact Kathleen Fox at 312-256-8493 or via e-mail at [email protected].
About Netflix
Netflix is the world's leading Internet television network with over 83 million members in over 190 countries enjoying more than 125 million hours of TV shows and movies per day, including original series, documentaries and feature films. Members can watch as much as they want, anytime, anywhere, on nearly any Internet-connected screen. Members can play, pause and resume watching, all without commercials or commitments.