The Alumni Society Presents Catalyst DC
Freddie Mac's Ricardo Anzaldua discussed his history in law and how he became a champion of diversity and inclusion.
---
by Kevin Warwick, photos by Mantas Kubilinskas
---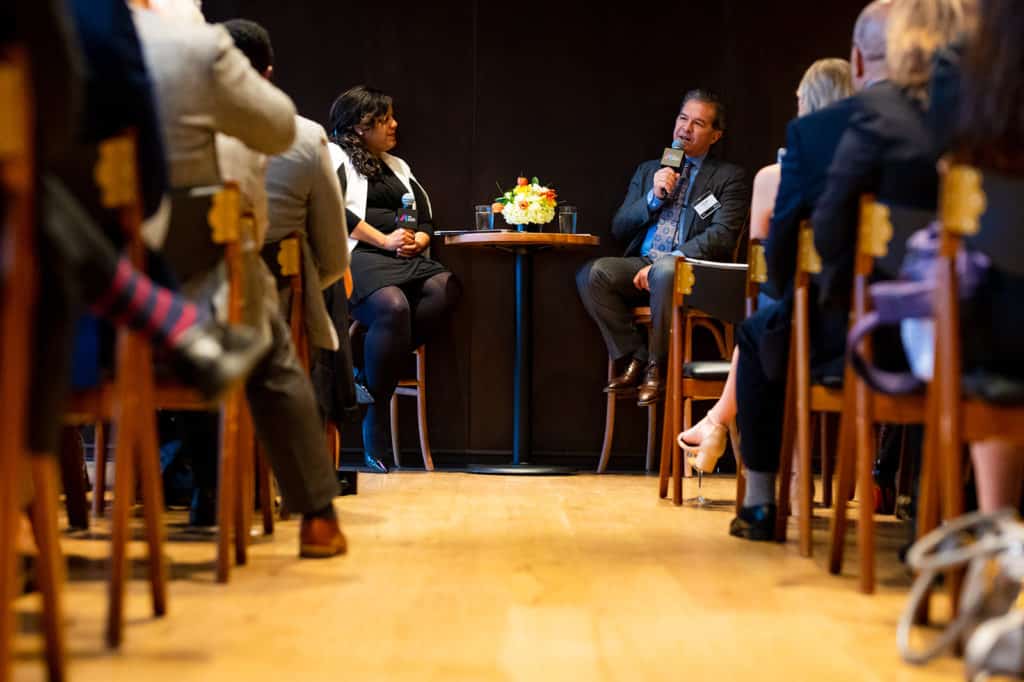 Ricardo Anzaldua's reputation precedes him by about a mile.
That's just the way it goes when you've been an advisor for the Mexican government during the development of the North American Free Trade Agreement, when you've represented the government of Kuwait in exile during the Iraqi invasion, and when you've accomplished trade negotiations on behalf of Colombia, Chile, and South Korea.
"I had a marvelous career during my early years, but it turns out that it's difficult to have a full-time-earning job just representing foreign governments," Anzaldua said.
Anzaldua eventually became a capital markets lawyer and dug his heels in for 17 years as a partner at a law firm. But it wasn't until he looked to go in-house as general counsel at a public company that he felt like he had found his calling.
"It was the best decision I ever made," Anzaldua explained. "It allowed me the opportunity to create change for an organization from inside the organization, the opportunity to advocate for diversity, and the opportunity to have a public platform to speak about issues of relevance in the world."
Today, Anzaldua is making those opportunities realities as executive vice president, general counsel, and corporate secretary at Freddie Mac. Recently, he sat down for a fireside conversation with Dania Matos—the inaugural associate chancellor of diversity, equity, and inclusion/chief diversity officer at the University of California, Merced—as part of The Alumni Society's Catalyst DC event at the District Winery in Washington, DC. With over 50 guests in attendance, Anzaldua, who is also a cofounder of The Alumni Society, discussed his career path and how he's working to enact change and nurture evolution at the Federal Home Loan Mortgage Corporation.
Establishing Leadership Habits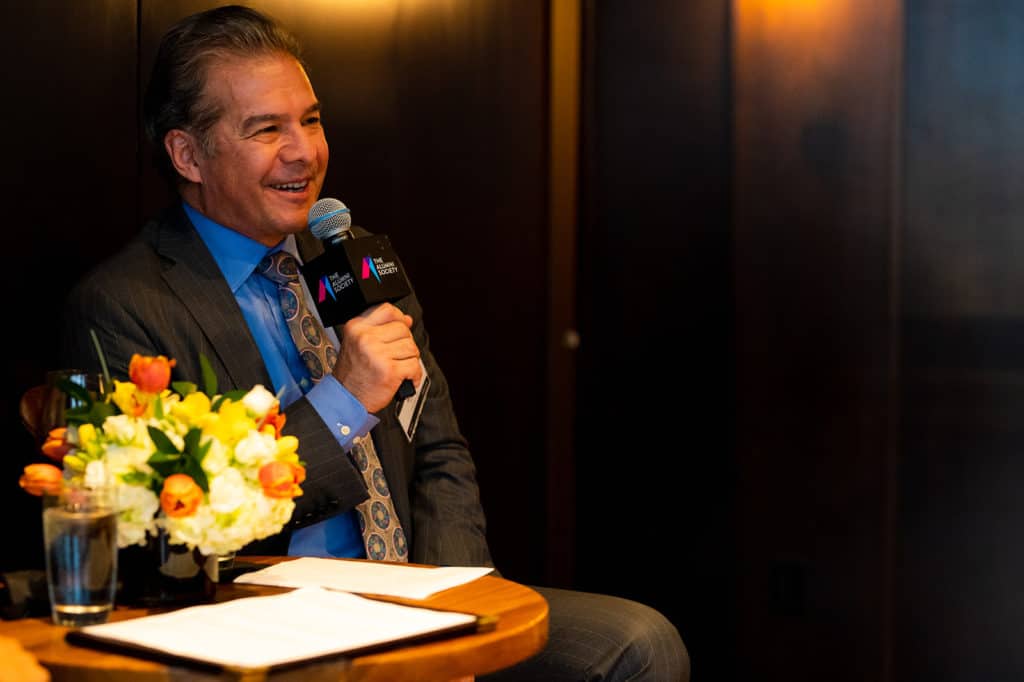 Anzaldua's trajectory led him to the role of general counsel at MetLife, where he began to better understand what leadership meant when it came to actively shaping the culture of a company.
"I became a spokesperson for inclusion and diversity and a thought-leader on ways that corporations need to behave to actually change," he told Matos. "Especially in bringing women and people of color into the senior ranks of leadership of an organization."
However, while Anzaldua suggested that he might have gotten "a little bit over his skis" at MetLife, his eventual move to Freddie Mac proved a perfect match. Not only was it an environment in which he could apply his fount of knowledge about the law, but it was also one where his progressive mind-set could be applied to changing the look of an organization from the inside.
"We've got very, very interesting work to do in the inclusion and diversity space [at Freddie Mac], including really bolstering the ranks of our Latino associates at the company," Anzaldua explained. "Also bolstering the systems that we have in place for creating diverse leadership pipelines."
A Guiding Philosophy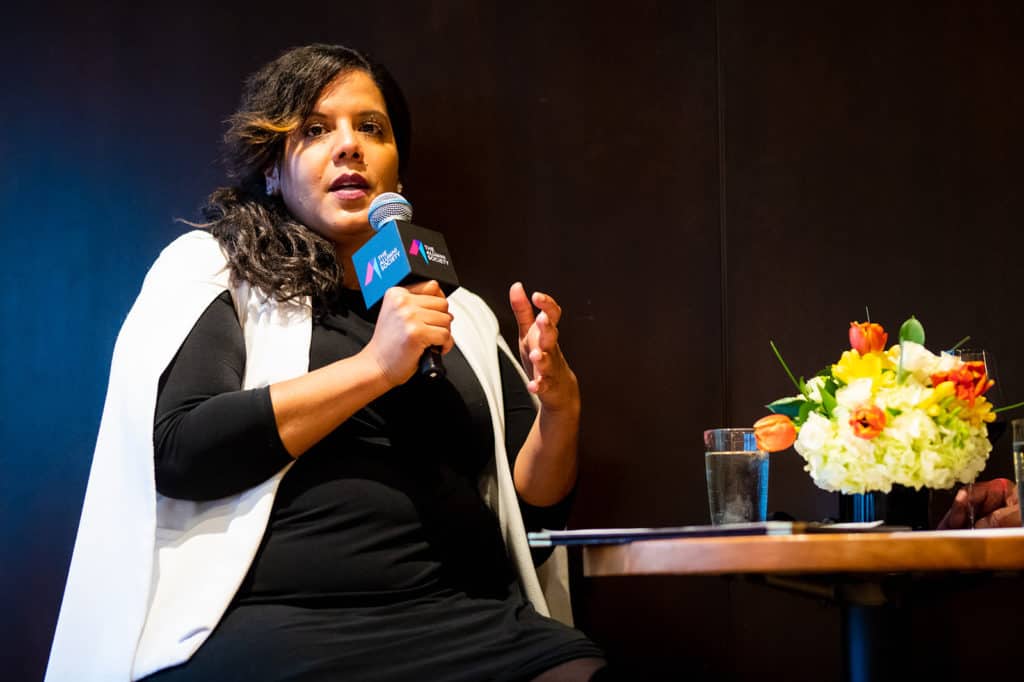 Near the end of the discussion, Matos transitioned from questions concerning Anzaldua's accolades and career moves, to the philosophy with which he approaches leadership at Freddie Mac. One important realization is to know that you are a leader—and to know that being a leader means you're granted a set of responsibilities.
"You need to show a real commitment to the development of the people you're leading," he told Matos. "You need to care about them, you need to truly care about them and not just say a few words designed to persuade them that you care. Put actions behind your words."
Ricardo believes that, in many ways, the legal profession has actually failed at diversifying. The numbers for diversity remain relatively stagnant, and the inability for the law to become more inclusive has been discouraging for him.
Still, Anzaldua has not been deterred from working on what he describes as "systematic approaches to diversify legal organizations." He wants to create paths to leadership in the senior ranks.
"Organizations change through the behavior of the senior people who are going to sponsor for advancement," he noted. "That's the crucial spot to work on, and so that's what we've been working on—creating systems forward."
The evening wrapped with a post-program opportunity for networking on the venue's terrace and a surprise wine tasting for guests.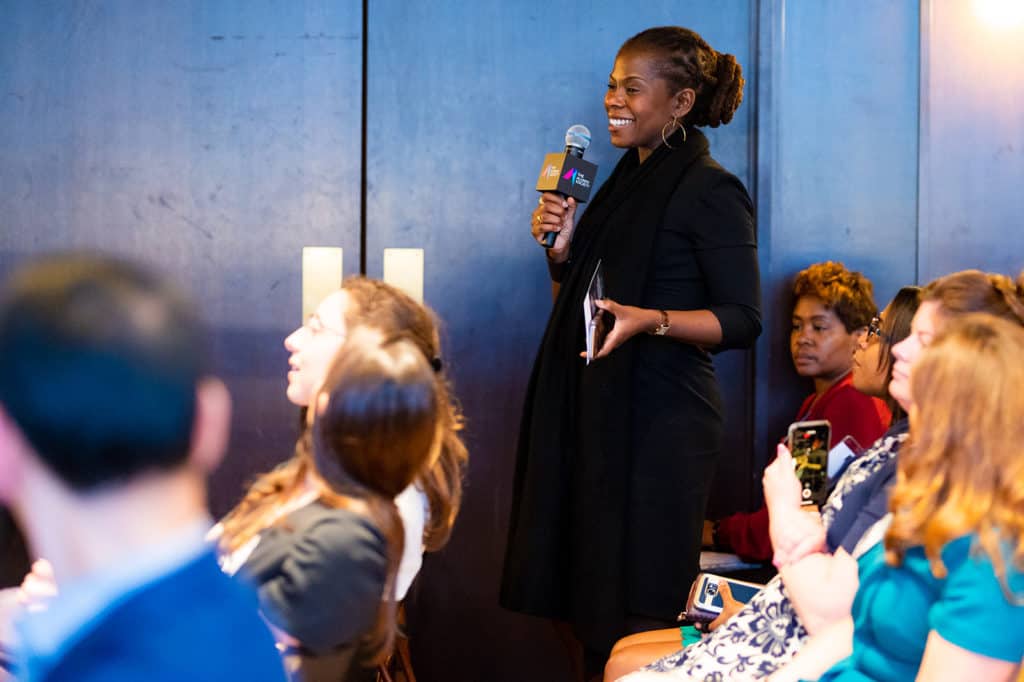 More photos from the event can be found on our Facebook page.