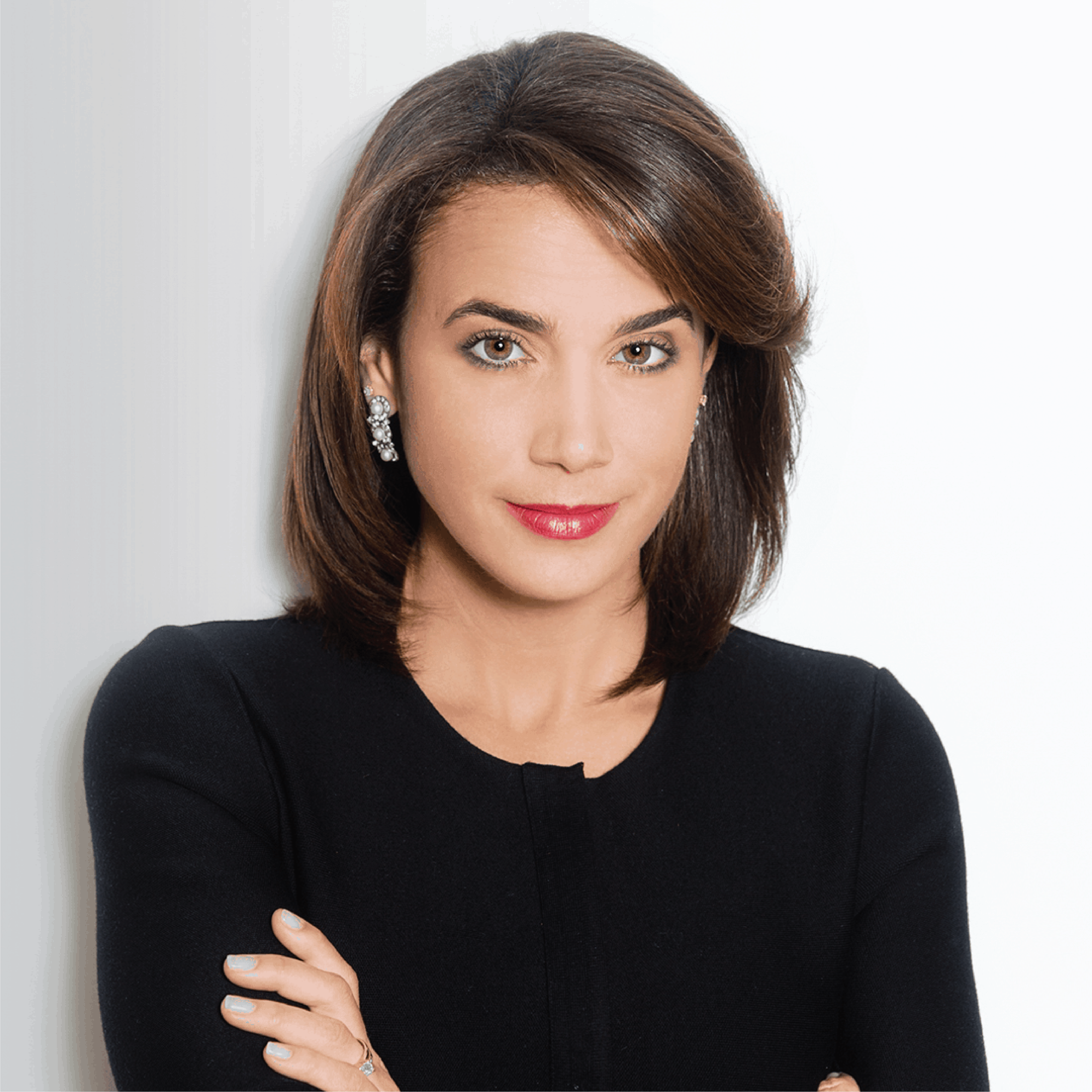 The 116th US Congress, which began its term in January 2019, became the most diverse in the institution's history with 22 percent of voting members coming from racial and ethnic minority backgrounds. What's more, according to Pew Research, is that it's the fifth consecutive congress to earn that designation, meaning that leaders across the country from diverse backgrounds are becoming more and more confident, skillful, and strong—in a word, ferox.
The Latin word for ferocious, fierce, and aggressive, ferox is the perfect signifier for Ferox Strategies, an advisory and government relations firm that works on strategic campaigns and brand management with governments and political leaders at local, state, and federal levels. It also perfectly defines the organization's founder and principal, Cristina Antelo, and her passion for increasing Latino representation at the highest levels of the federal government, both at Ferox and through her work with the Congressional Hispanic Caucus Institute (CHCI).
Antelo knew from an early age that her interest in politics could become an all-encompassing passion. A high school teacher inspired her interest in US government and led to her majoring in government at Georgetown University. She held a couple of internships on the Hill, then detoured to Wall Street.
It was the story of Elián González, who was returned to relatives in Cuba after a decision by the US Attorney General in 2000, that directed Antelo back to politics. She went to George Washington University Law School, where she discovered lobbying. "It was the perfect marriage of being involved in politics and policy but with the faster pace and environment I enjoyed on Wall Street," she says.
Nearly a decade later, Antelo knew she needed to make a bigger change. She'd looked around and realized that, not unlike most other industries, the lobbying world was dominated by white males. "I was one of the top five earners at my firm, and I recognized that I could find a way to do it on my own in a way that would be both more profitable for me and position me to better serve my community."
A further turn came in the election of Donald Trump. "It started to become clear that there could be a Democratic takeover of at least the House, and I thought it would be a good time to give it a shot," Antelo says.
But her firm wasn't the only place Antelo wanted to improve minority representation; nor was it just the C-suite and corporate boardroom. Antelo was a founding member of the Hispanic Lobbyists Association, a member of the Hispanic Bar, and while working on Capitol Hill earlier in her career, she had joined the Congressional Hispanic Staff Association.
"The effort of organizations like these over the last fifteen years has really gained a lot of momentum in increasing the diversity of members of Congress, the staff that support them, and on K Street, which is where I work as a lobbyist," she says. "Leaders in Congress now have structured offices solely focused on diversity that ensure there are qualified candidates of color and women being considered for high-ranking positions."
"If we [at CHCI] don't see improvement in the representation of women and people of color in your bank, your company, your government, these young leaders are going to continue to hold feet to the fire."
Another key element of Antelo's commitment comes in her work as the former CEO and current board member of the CHCI. This includes working closely with members of the Congressional Hispanic Caucus, who are committed to diversity efforts, as well as the organization's congressional internship program, public policy fellowships, and a Virtual Leadership Institute for aspiring Latino leaders, among other programs.
"Now, not only is there a conversation happening, but the actual work is happening all around us," Antelo says. "If you don't see folks in government that look like you, like the people in your community, it's hard for you to have the goal of making a change yourself in government. CHCI is the perfect way to connect policy leaders with highly qualified, well-educated, and very smart kids, offering opportunities to people in Latino communities that often can't afford to go work for free in a city like DC."
"At CHCI, we can give them the best exposure in Washington possible," she continues. "And with all the increased focus on diversity and inclusion, if we don't see improvement in the representation of women and people of color in your bank, your company, your government, these young leaders are going to continue to hold feet to the fire."
Photos: Choice Photography