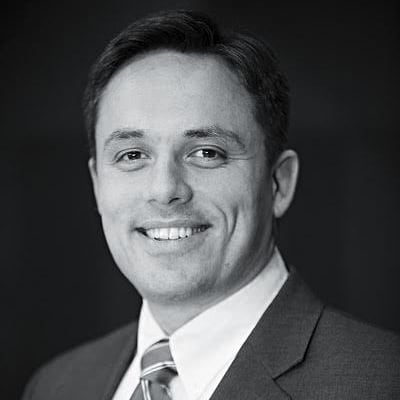 There aren't a lot of fresh-out-of-college graduates who have an opportunity to immediately step into a role with Goldman Sachs. There are probably even fewer who immediately decide to abandon that opportunity for a life of volunteer work.
"I'd gone to the London School of Economics for my master's and while I was there, I took a step back and was encouraged by people around me not to just do the volunteer thing, but to do it as a full-time commitment," Carlos Lejnieks recalls. "I was trying to figure out if, financially, I could make it work. It wasn't a whimsical decision. It was tough and required a lot of soul searching—but sixteen years later, I haven't looked back."
Lejnieks—who is currently president and CEO of Big Brothers Big Sisters of Essex, Hudson, and Union Counties—had felt thunderous sensations of pride and fulfillment serving as a mentor to nearby inner-city kids. That experience made him reflect on his own upbringing in New Jersey, as the son of a single mother from Ecuador who cleaned houses to make ends meet.
"I have a strong, solid, unconditionally-loving mother who worked really hard to keep us in the Montclair zip code that gave me access to this amazing public school system," he says. "My father left us early in life and there were so many people that filled the gap. That was a blessing that I didn't quite recognize at the time.
"Through my time as a mentor," he adds, "I was able to connect the dots and see that people who were not blood-related to me still cared and encouraged me to get a scholarship, pursue summer employment, and stay in school. On reflection, those people were my informal big brothers and big sisters."
"We don't have to overthink the need for change or solutions. If we make a difference in one person's life, that has a tremendous ripple effect."
Lejnieks joined Big Brothers Big Sisters eleven years ago, serving as president and CEO. The leap of faith it took to make such a bold career choice doesn't seem difficult to Lejnieks today, especially considering his enduring passion for paying it forward. In college, for example, a friend shared with Lejnieks a dream of starting a school and asked Lejnieks to join the founding board team. In 2006, that team opened a school in Harlem that has since expanded to locations in New York and New Jersey, serving 7,000 students. Lejnieks now serves as vice chairman of this network of urban schools.
"It gives access to hope and possibility to a lot of young people that might not otherwise have it," he says.
Providing that kind of hope is not only something that Lejnieks lives for on a daily basis—it's something that he wants others to feel inspired to do.
"We don't have to overthink the need for change or solutions," he says. "If we make a difference in one person's life, that has a tremendous ripple effect. Each of us has a testimony at some level about one person who stepped forward and saw something in us that we might not have seen in ourselves. As simple as that is, we can offer that to someone else—no matter where you are in the country."
Photo: Christopher Galluzzo