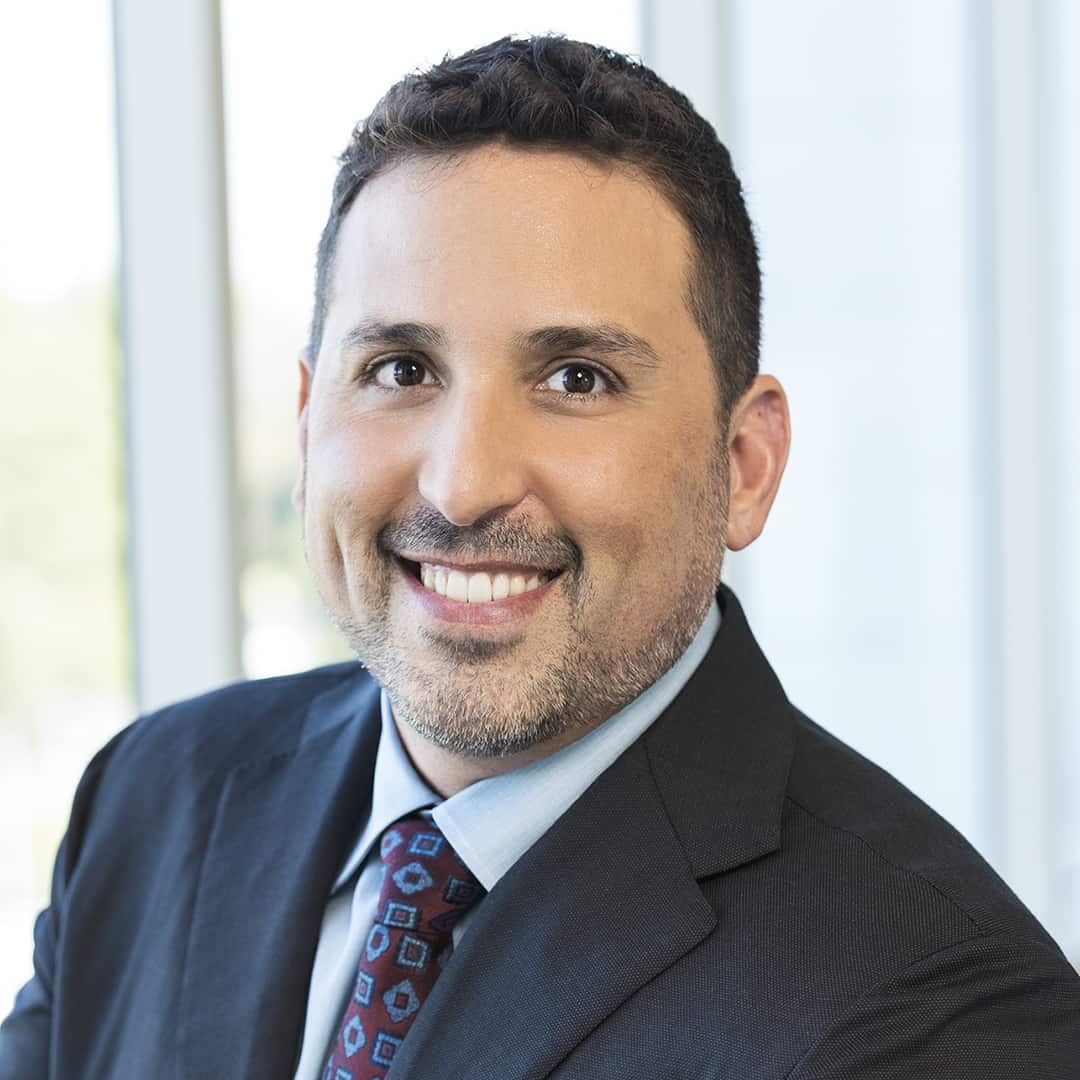 Benjamin Ostapuk was kind of a whiz kid. He took physics and calculus courses at the University of Arizona while in high school and was a physics major at Cornell University. However, "I wasn't as smart as I thought I was," he says. While those around him excelled in the sciences, he felt more at home in the humanities and ended up with a bachelor's degree in philosophy. Both his parents went to law school, so he chose Stanford Law School as his next step.
After working at several Bay Area law firms, Ostapuk joined Kirkland & Ellis in 2003 and ultimately became a partner in the firm's patent litigation department. In 2010, he joined Intel and rose rapidly to his current position as vice president and director of the intellectual property legal group.
In addition to his professional expertise, he has a long record of furthering diversity initiatives, which started when he was on the steering committee for diversity scholarships at Kirkland. Ostapuk was brought into Intel at a senior level and was invited to join the company's Hispanic Leadership Council.
"We try to ensure we're not just hiring great Latino/as, but also doing what it takes to retain them, which includes assisting them with career advancement and making sure they have managers who support them," he explains.
In 2016, Ostapuk was asked by Intel to participate in the Leadership Council on Legal Diversity (LCLD) Fellows program, which identifies high-potential attorneys from diverse backgrounds and helps them move into executive positions via the provision of advanced legal training, collaborative projects, and network building. Then, in 2019, Ostapuk was selected to participate in the "GC Ready" track of the Hispanic National Bar Association's PODER25 initiative to increase the number of Hispanic general counsel in Fortune 500 companies to twenty by the year 2025 (it is currently nine).
"To effect real and lasting change, diverse students have to believe they can achieve great things. That will only happen when they see that attitudes and opportunities are open to them."
Ostapuk doesn't just sit back and passively relish these honors. Instead, he sees them as motivation to increase his efforts to expand diversity opportunities at Intel and its outside counsel firms. "We want to juice the process," he puts it. "We're always looking for ways to use our clout to enhance diversity in the legal profession."
One example is Intel's internal initiative, launched in January 2015, to ensure that its percentage of women and underrepresented minorities reflects market availability in the US. The original goal was to accomplish this by 2020, but the company achieved it two years early in 2018. "We don't see this as an add-on, but as an integral part of our ability to foster innovation and drive future growth," he explains.
In 2017, Intel's litigation department launched a related external initiative to increase the diversity of the outside counsel teams in its preferred counsel program. "Intel gathers annual metrics from our outside counsel firms in line with the ABA's Model Diversity survey, then offers financial bonuses to firms with the best diversity makeup and that show the greatest annual improvement in the composition of the teams working for Intel."
Ostapuk is also directly involved in Intel's internship program for diverse law students. After several years of participating in the California Bar Foundation's 1L Diversity Scholarship Program, Intel's legal department expanded these efforts in 2018 by launching its own diversity summer intern program for 1Ls in partnership with its preferred counsel firms. Initially in partnership with Kirkland, summer internships for 1L students were expanded so that diverse 1Ls spent a portion of their Kirkland summer internship working directly at Intel headquarters in Santa Clara.
"We wanted to expand diverse 1L's exposure to and time with our in-house legal department. We expose them to a broad range of legal issues and our internal departments to help them gain a better understanding of how business functions and the way legal assists," Ostapuk explains. "The internship provides these students with what we hope are broadening experiences and long-lasting relationships at Intel that will enable them to hit the ground running in their second year."
This summer, Intel is welcoming two students from Kirkland and two from Perkins Coie.
"To effect real and lasting change, diverse students have to believe they can achieve great things. That will only happen when they see that attitudes and opportunities are open to them," he says. "To accomplish that, change must occur at every level in every type of institution—schools, law firms, government, and corporations. We all have a role to play."
Photo: courtesy of Intel