President  |  Nieto Advisory
---
HARVARD UNIVERSITY | UNIVERSITY OF CHICAGO
---
By Zach Baliva  //   Photography by Sheila Barabad
It was the 1960s, and a young teacher stood in a small Texas schoolroom in front of a group of third graders. She asked the eight-year-olds if they wanted to attend college. One hand—that of Lou Nieto—shot into the air. But as he looked around, Nieto noticed something—he was the only Latino kid who had raised his hand.
Nieto's parents, who were both from Texas and had very little formal education, impressed on him the importance of education. "My mother told me that I should become a lawyer," he recalls. "So the logical step was to pursue a college education. It was simply never a choice or a question in my mind."
Education transformed Nieto's life. He studied at a Jesuit preparatory school and completed an undergraduate degree at the University of Chicago, where he wrote a junior thesis on the advent of public education in the United States. After college and two years in banking, Nieto studied at Harvard Business School and launched a thirty-year career that took him to the pinnacle of the consumer packaged goods industry. He worked in leadership positions at Quaker Oats, Kraft Foods, Dean Foods, and ConAgra before founding his advisory firm.
Today, the retired executive runs his own consulting firm and serves on the corporate boards of Ryder Systems, AutoZone, and Food Evolution, a fresh foods company he acquired in 2014. Nieto also serves on the boards of several nonprofits, including St. Ignatius College Prep, the Academy for Urban School Leadership, and the Chicago Community Trust. "Supporting these groups is important to me because education was critical at every step of my life," he says. "If I can be successful, so can anyone else—it's simply a matter of finding someone who helps you build a vision for that success."
That conviction, combined with the quality Catholic education Nieto and his daughters have received, motivates his entire family to support educational institutions, with a focus on Catholic schools. Nieto was the founding chair of a high school in the Pilsen and Little Village neighborhoods of Chicago in 1994. The neighborhood that once lacked a high school is now home to the anchor in what has grown into a network of twenty-two schools across the country. The Nieto family is active at Christ the King High School, and they provide financial support to several other educational institutions and students.
Nieto encourages young professionals to stay connected to their alma maters. "You gain so much by staying active in your university networks," he says. "They become invaluable resources." He adds that someone he knew from Harvard invited him  to join nonprofit board service. Nieto stayed involved in Chicago's Harvard Business Club for almost a decade after he completed his master's degree. "If you don't stay connected, it's hard to contribute and give back. You need to be in a position to help others who approach you for advice or connections later in life," he says.
These efforts to give back complement Nieto's professional activities. Though he retired in 2009, he is still active in corporate life, chairing the finance committee at Ryder Systems and serving on the audit committee for both Ryder and AutoZone. Last year, Food Evolution acquired Fresh & Ready Foods and leapt from $30 to $70 million in revenue.
As a board member, Nieto leverages his background and skill set and works with peers from varied industries to help each Fortune 500 company weigh major acquisitions and strategic decisions.
He relies on his experience in successfully leading a major turnaround at ConAgra, as well as other lessons learned throughout his career. "I work to maintain good trust with executives and network with other board members so we can work toward common goals," he says.
Nieto previously served on nomination committees, where he used his influence to address the lack of minorities in corporate leadership. "I never set out to seat Latino candidates," he explains. "I set out to seat the best candidate, but as part of that process, we need to remain open to those from diverse backgrounds because gaining diverse perspective is in the best interest of the company."
Though he enjoys corporate board service, Nieto finds himself thinking less about profits and more about the legacy he'll leave behind.
"I'm advising some small company leaders on a pro bono basis because I would love to see their businesses flourish and thrive," he says. "Someday, someone can look back and say Lou Nieto made an important contribution to the growth of these businesses." All he asks in return is one thing—when his protégés are successful, he expects each one to support someone just starting
out in business.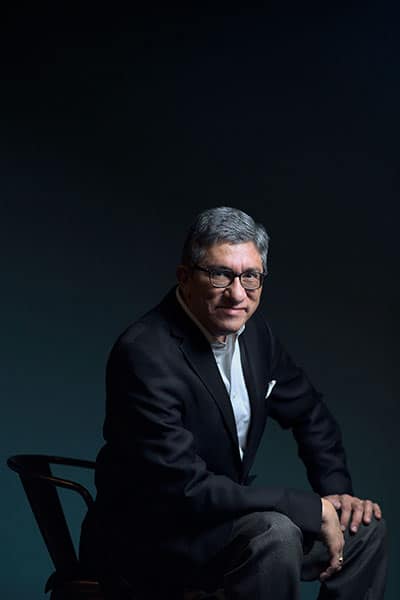 [kleo_gap]
---
A true Renaissance man, Lou has reached the highest levels in corporate America, ranging from top positions in the consumer packaged goods industry to serving as a member of the boards of directors of several prestigious Fortune 500 corporations. He has never forgotten how education paved the way for his success, and he has been a tireless supporter of educational institutions that focus on empowering and helping students to reach their highest potential."—Regina Montoya
---