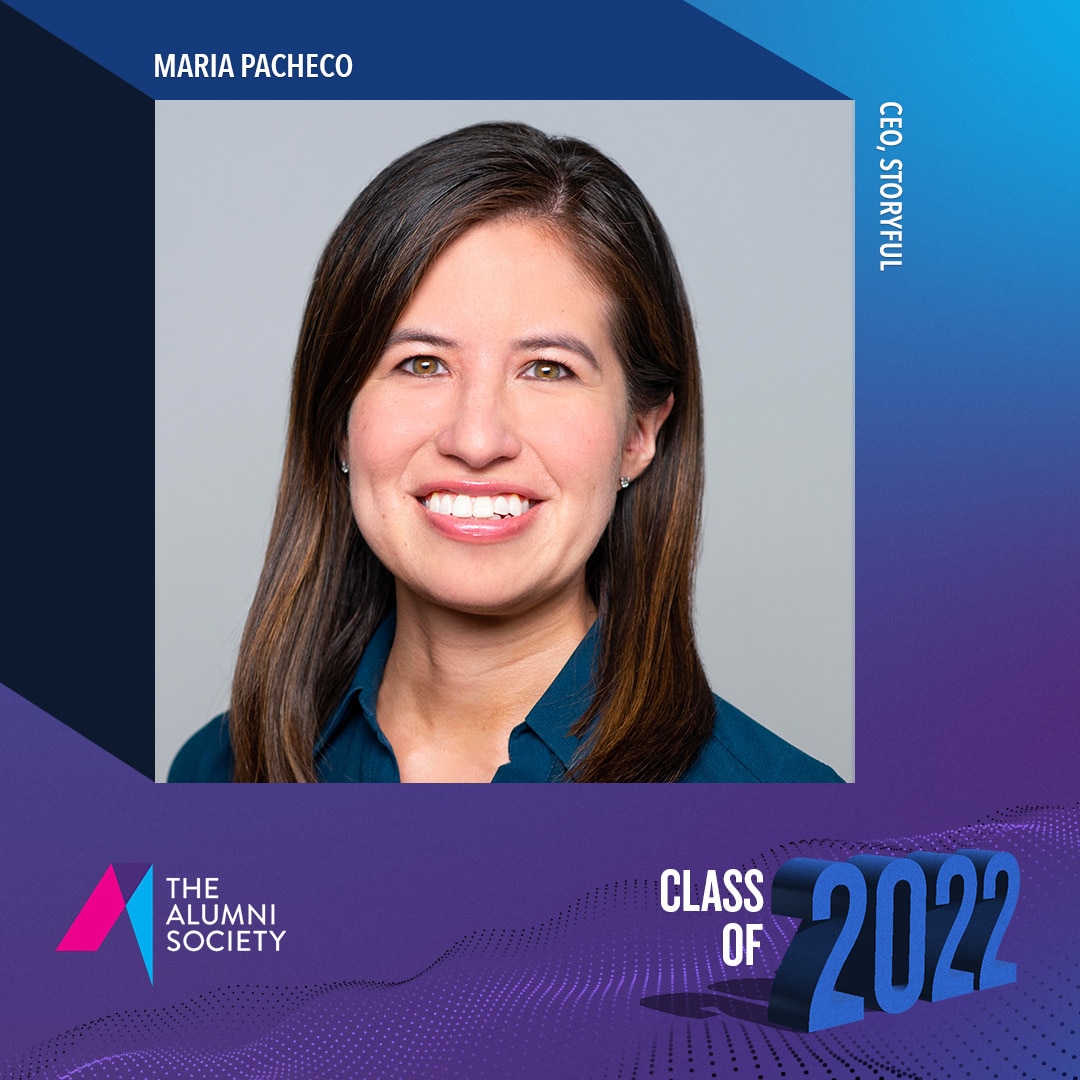 By: Frannie Sprouls
In 2011, Storyful launched as the first social media newswire to fill the need of breaking news faster while utilizing social content to add context to reporting. Three years later, News Corp acquired the company for $25 million.
Eleven years after its founding, Maria Pacheco became its CEO.
Pacheco, who holds a bachelor's degree from Harvard University and an MBA from The Warton School at the University of Pennsylvania, began her career at Univision in Miami. She's worked within competitive planning and strategic partnerships at Comcast and ViacomCBS.
She spent seven years at Portland Communications, an Omnicom agency. She started on the international affairs team, based in London, providing new business and digital campaign execution. Throughout her tenure at the company, she worked between New York and London to provide digital engagement and transformation strategies and organizational design.
After completing her MBA, Pacheco joined News Corp as its manager of corporate development and strategy and worked her way up to vice president of corporate strategy. In her roles, she spearheaded global initiatives, partnerships with Big Digital and across News Corp companies.
News Corp, a mass media and publishing company headquartered in New York City, has a diverse portfolio of well-known brands: Dow Jones, the Wall Street Journal, MarketWatch, HarperCollins Publishers, the New York Post, and others across the globe.
In September 2021, Pacheco moved to Storyful as its CEO. Storyful's mission is "dig deeper into the nuance inherent in digital media to establish context, verify the truth, and help our partners make sense of the world." She continues to be on the News Corp business leadership team.
Connect with Maria Pacheco on LinkedIn.