Journalist and activist Paola Ramos is happy to remind the Latinx community that each individual within it matters
We need more people like Paola Ramos.
The journalist and author is eager to see the Latinx community appreciate its own diversity and remind everyone within it that their voices matter and that they are absolutely capable of making a difference.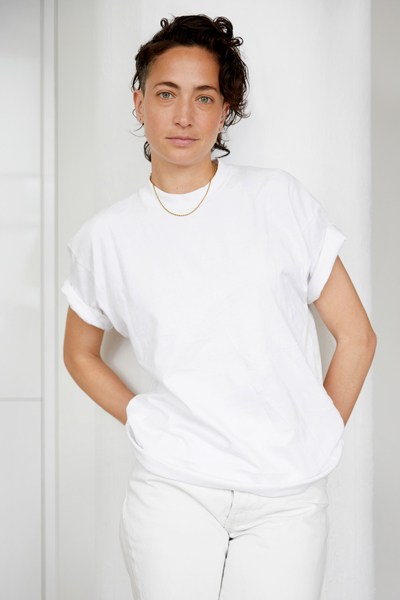 She isn't simply paying lip service. Ramos, who boasts more than fourteen thousand followers on Twitter and more than thirty thousand followers on Instagram, has always been a strong voice for the Latinx community—and long before the term "Latinx" was even making the waves it is today. Additionally, she was a political appointee under the Obama administration and served as the deputy director for Hispanic media for Hillary Clinton's 2016 presidential campaign, just to name two of her high-profile roles. Her current activities—there are many, to be sure—include being a contributor to MSNBC and Telemundo, as well as a host at VICE News.
Today, Ramos has yet another major milestone to look forward to: her book. Finding Latinx: In Search of the Voices Redefining Latino Identity will be released on October 20, 2020, by Penguin Random House, who describes it as an "empowering cross-country travelogue." Ramos interviewed a wide variety of members of the Latinx community across the United States.
"It was a road trip to discover what it means to be Latino," she told Hispanic Executive in an interview earlier this year. "From older generations to young people: I conducted so much field research and in-person interviews. It was amazing."
Refinery29 published an excerpt of Ramos's book a month ahead of its release, which gives readers a glimpse into what promises to be a richly told, character-filled narrative.
"The reality is that for decades that ache for change was inside many of us," Ramos writes in her book. "It was an ache that craved more unity, acceptance, and inclusion—an ache that simply wanted us to be seen. This ache wasn't felt just inside the bubbles of activism, DC politics, and media—it was a sentiment that lay mostly in the fringes of those very elite spaces: inside homes and out of the public eye. It was in these places that I started recognizing that a lot more people than I thought were not only coming out as Latinx but giving life to that word in a way no dictionary could."
With the presidential election coming up, Ramos is even more eager for the Latinx community to get out and vote.
"For many communities out there, it is kind of a life and death scenario," she told Hispanic Executive. "This community has been the number one target of the current administration. Even during [the COVID-19 quarantine], ICE continues to do their raids, the wall is still being constructed, folks are still in detention. Here in New York, four out of ten Latinos have already lost their jobs because of [the pandemic]. It just doesn't end."
Bottom line: Ramos wants everyone within the Latinx community to know they have a voice. And an unwavering ally.