Recap: Influencers Dinner @ HP
---
By Vianni Busquets // Photos by Rebecca Wilkowski
---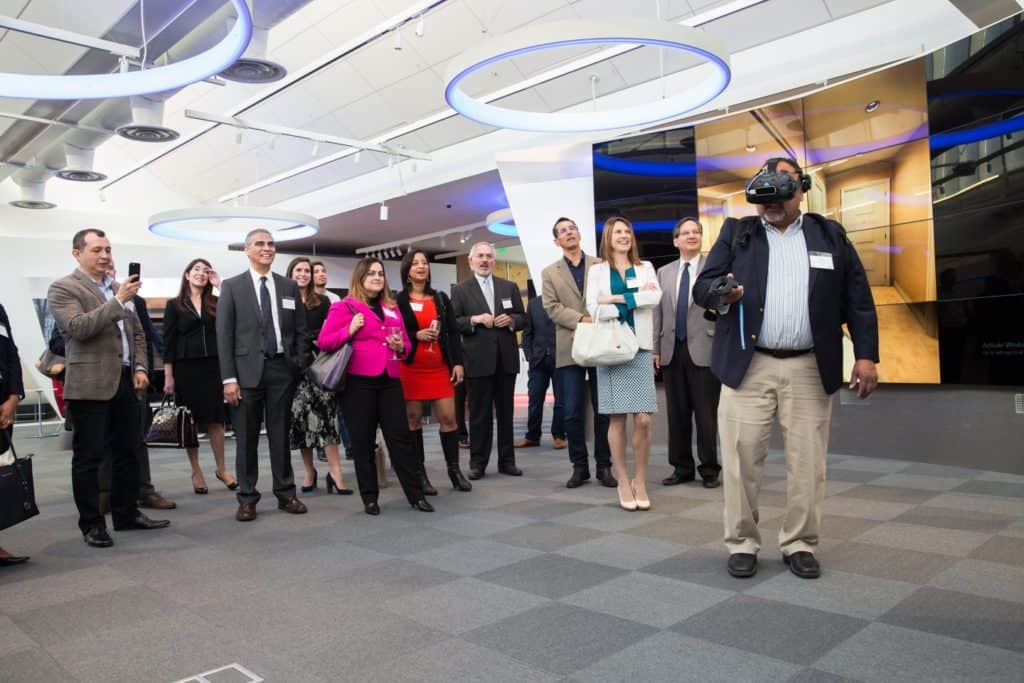 The 2018 Influencers Dinner @ HP, the first Alumni Society event of the year, took place on April 16 at HP Inc's headquarters in Palo Alto, California. Thirty thought leaders and business influencers working in the legal and tech industries convened for an evening of networking and candid conversation. HP's Chief Legal Officer and esteemed Society member Kim Rivera, along with Chief Diversity Officer Lesley Slaton Brown, hosted the event. Both shed insights into HP's intentional strategies on having the most diverse leadership in the tech industry, from the boardroom to the C-suite.
On the power of networking, Rivera expressed the importance of having a big and diverse network to support your personal and professional endeavors. "One of the best investments that we can make for ourselves, for our communities, and for our own careers is to learn how to cultivate powerful networks and to invest in that," Rivera says. "And, I'm not talking about doing so late in our careers, but rather right from the beginning. Because every great opportunity, every door that opens, great ideas or great brainstorming really happens as a result of having a big and diverse network."
The intimate gathering offered members a unique dining experience and opportunity to participate in a dynamic roundtable discussion on the state of diversity in the legal industry. The event also featured an interactive tour of HP's Welcome Center, where guests got a chance to experience some of the lesser known parts of HP's product portfolio along with exciting new technologies.
The event brought together leaders from Salesforce, Chevron, PayPal, Kaiser Permanente, Intel, Jones Day, and more. Photos of the event can be found on our Facebook page.
---
For members who attended the Influencers Dinner @ HP, you can find the attendee list on The Alumni Society app within the Member Hub.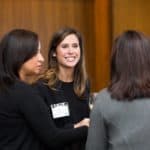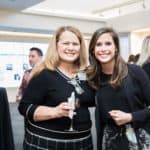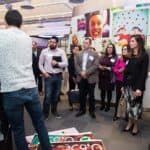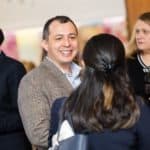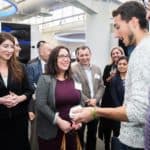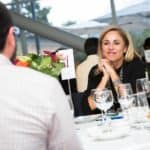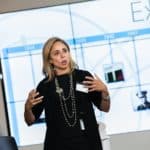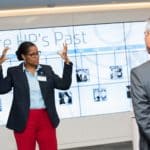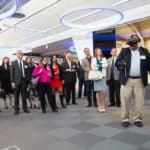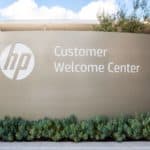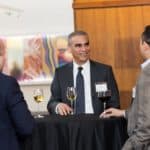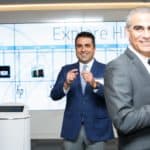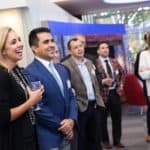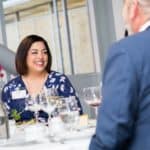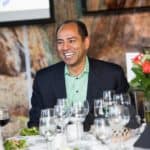 [kleo_button title="See the Album" href="https://www.facebook.com/pg/thealumnisociety/photos/?tab=album&album_id=2040696636146740″ style="custom" position="center" size="lg" icon="0″ letter_spacing="" custom_background="#29abe2″ custom_bg_hover="#29abe2″ custom_text="#ffffff" custom_text_hover="#ffffff"]