The Alumni Society Hosts First-Ever Event with BNY Mellon
Latino influencers and BNY Mellon Executive Committee leaders gathered in New York for a night of peer-to-peer discussions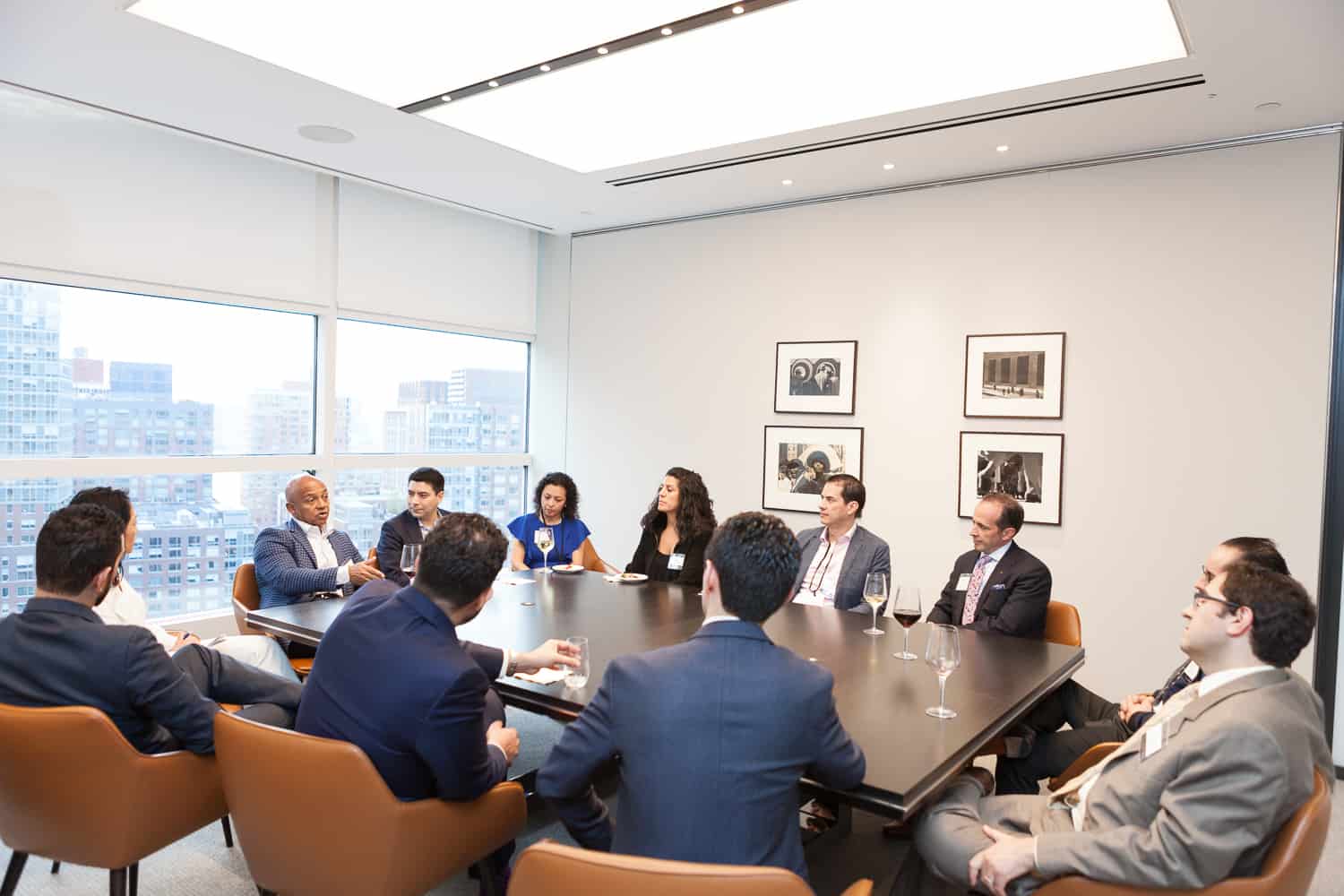 by Frannie Sprouls, photos by Sheila Barabad
The Alumni Society brought together an exclusive group of Latino leaders for its first-ever Society Connect @ BNY Mellon on Wednesday, April 18.
More than twenty members gathered for a night of roundtable discussions with three of BNY Mellon's Executive Committee leaders: Yau Cheng, global head of diversity and inclusion; Brian Ruane, CEO of BNY Mellon Government Securities Corp.; and Lester Owens, senior executive vice president and head of operations.
The event brought together finance, legal, and tech leaders from Moody's, BNP Paribas, JP Morgan, OppenheimerFunds, State Street, Entercom, and more.
"Tonight is about getting to know each other, having the real conversations we want to have," Cheng said during the evening's welcome remarks. "We're going to be informal and relaxed. This is about getting to know each other so you can understand BNY Mellon through its people, what we care about, how we care for each other, and the culture we're building together."
Diversity and inclusion are core beliefs at BNY Mellon, Cheng continued, and they are non-negotiable. "Diversity and inclusion underpin our ability to create the conditions for our people to do their best work, to have rewarding talent experiences, to build purposeful careers, serve extraordinary clients, and support a vibrant and healthy global financial market," she said. "It's why we sponsor organizations like The Alumni Society that share our values and commitment to diversity and inclusion."
After the brief introduction, members split into two different, intimate roundtable discussions, led by Ruane and Owens, to discuss trending topics in the financial services and securities space.