Goldman Sachs: Being a Great Place to Work
---
By Edith Cooper, global head of human capital management at Goldman Sachs
---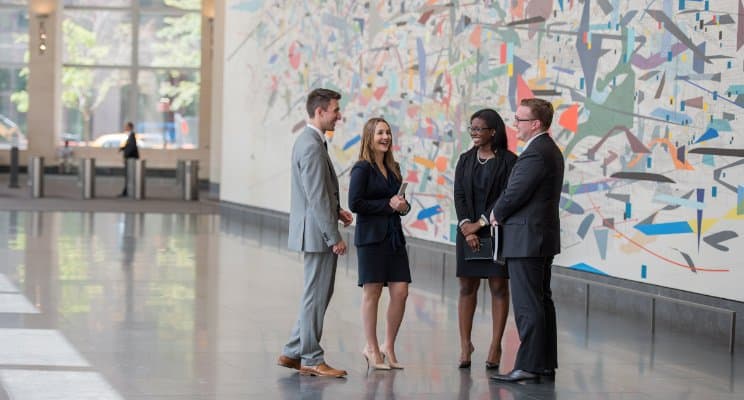 Today, for the 20th consecutive year, Goldman Sachs has been named to the Fortune 100 Best Companies to Work For list. We are one of only five companies – and the only financial services firm – to be included on the list every year since its inception, a distinction of which we are very proud. Being a "great place to work" is critical to our success because it is the foundation for attracting and retaining the best talent. People want to work for a company and be part of a culture that inspires them, supports them and provides them with meaningful opportunities to learn and grow, and that's what we try to do at Goldman Sachs.
As I've said in previous posts, our experience at work is the sum of our interactions with the people around us: colleagues, leaders, clients, recruits. When those interactions are stimulating, when they inspire us – even dare us – to be our best selves, we not only have a better professional experience, we perform at a higher level. At Goldman Sachs, we work hard to create an environment where our 34,000 people can have those kinds of interactions every day. In creating that environment, we base everything we do on the Business Principles that define our culture. And, we provide our people access to ongoing professional development opportunities, cutting-edge technology and a best-in-class suite of benefits to support them and their families. We believe that if we can continue to create a "great place to work," our people will reach their full potential, our clients will be better served and our firm will maintain a leadership position in our industry.
Of course, many companies highlight that they are "in the people business" – banks, tech firms, start-ups, not-for-profits, among others. And if that's the case, what truly differentiates organizations? More directly, what do we believe makes Goldman Sachs a great place to work?
The list is too long to outline here, but let me share a few of the reasons why I have stayed at Goldman Sachs for now more than 20 years:
We are passionate about performing with excellence and are constantly looking for ways to be a better firm.
We invest in our people and take responsibility to keep them engaged and ensure they are developing as professionals.
We foster an apprenticeship culture; our less experienced professionals work alongside and learn from more seasoned colleagues.
We believe that culture must be grounded in core principles, but it is not static; our culture must constantly evolve.
We encourage an open and honest dialogue about what's important to our people so they can bring their whole selves to work.
We take a stand on important topics that affect our people beyond the walls of Goldman Sachs – including LGBT equality, race relations and immigration.
We have terrific people. I consider myself fortunate that every day I come to work and get to solve difficult and important problems with dedicated and creative colleagues.
Over the past two decades, our firm has gone through significant change – we became a public company, we've opened new businesses, we grew meaningfully in terms of size and geographic distribution and we've become more diverse. What has remained constant is our commitment to our people and the clients we serve. We are honored to be recognized again as a "great place to work" and will continue to do everything we can to earn that honor consistently in the years ahead.