Netflixing: An Exclusive Interview
with Tawni Cranz
With the company's famed culture, the creation of Emmy award-winning content, and becoming a household verb, Netflix seems to have the secret sauce for taking entertainment into the future. Chief Talent Officer Tawni Cranz sat down with The Alumni Society to talk about her love of Stranger Things, viewing habits, and how she is building the team that's taking Netflix to new heights.  
---
Words by Zach Baliva
---
The Alumni Society: Before joining Netflix in 2007, you had held leadership roles at Bausch & Lomb and FedExKinkos. Is it difficult to switch industries?
Tawni Cranz: There's always a lot to learn in a new position, but for me, the moves were strategic. I wanted to work in different industries to see how HR makes a meaningful impact in a variety of industries. in each setting. I've never worked in the same industry twice. I've worked in start-ups and in large, established organizations. That variety helps me bring a better perspective, and more unique and innovative approaches to each new role I take.
TAS: Take me back to the start of your career. Why HR?
TC: I knew coming out of college that I wanted to make a broad-scale impact on the world, HR wasn't a known possible place to have that impact until several years of working in a business in operational leadership and realizing how much people matter to the outcome in a business. HR seemed like the right fit because you have the opportunity to learn a business and take that knowledge to make significant impact through the leaders and employees of a company. It's through finding, building and coaching the best talent in a company that you can have an incredibly significant impact to improve the odds of a company's long term success. That has proven to be true in my career.
TAS: What drew you to Netflix?
TC: I was intrigued by the culture, and when I met senior leaders, I saw that what I had heard was true. The culture came alive in my interactions with them.
TAS: What about the culture was so impressive to you?
TC: I could tell that each member of the leadership team lived out the culture they had helped create. I remember asking about performance and making mistakes. They told me that if someone fails, they examine underlying factors. Did a manager fail to set an expectations? Or did the person just make a big bet and get it wrong? Bold bets are important when stakes are high and competition moves fast. So it's a balance, but I could tell it was a good fit for me. It was also clear that they didn't see the company culture as fixed. They wanted to continue investing in culture, and they wanted to recruit people that would come make this culture better.
TAS: As chief talent officer, you have a huge opportunity to do just that.
TC: Right, and I love that. I knew from my previous roles that it was important to spend time with business leaders and employees to find out what really matters. Then, you can build a culture that's distributed.
TAS: At larger companies, is it tempting to do too much?
TC: Not anymore. I really believe in taking a focused approach. It's much more impactful to do a few high value things well than a list of twenty things marginally. It is also important to be clear about what you and your teams want to impact now, later and never. I've seen what happens when companies do too many things in HR that aren't truly valuable to the business but are more broadly done in other companies. It's better to do the things, even just a few, that align to what you are seeking to accomplish as a company and to improve your culture.
TAS: What are you focused on at Netflix?
TC: Culture, of course. Also building talent density is an important aspect of our culture. We seek to have the best person in every role. So it's important to talent scout. Netflix is a fast-moving place, so we have to know where we are going as a company not just where we are. Then, we can determine what kind of talent and expertise will take us there. We also have to become good internal scouts of talent, balanced with the right focus of external talent we believe would be truly additive to Netflix's mission. We give people opportunities to grow by allowing them to tackle new challenges and problems for Netflix.  
TAS: While Netflix once distributed predominantly licensed programming, you're now spending billions of dollars each year to produce original content. What does that mean for you?
TC: We've had to attract, hire, and retain top talent in new areas. We had to learn how to market to new members and get better and better at showing them what great Netflix original or exclusive content we have for them. It's been challenging and stimulating to hire and build the the teams that enable that to happen. And it's not just about this new original content—we are investing heavily in creating an amazing consumer experience and breath of content that appeals to consumers around the globe. We've been working rigorously to build strong teams across the globe so we are aligned to accomplish what we need to as a broad business with strong regional teams.
TAS: There's a lot going on. How do you succeed in such a dynamic environment?
TC: Our north star is what's best for our members, and second and third among equals is what's best for our employees and shareholders. If you keep those three things in mind, you can stay adaptive, nimble and focused on investing in the right ideas. Inherent in our culture is the desire to do a few bold things well. When you repeat that mantra over and over, you come up with a broad group of focused and talented employees that can impact the exact things you need them to impact without heavy coordination or too much top-down leadership.
TAS: As you look back at the last eighteen months, what do you see as some big wins?
TC: I'm proud that we were able to help the company shift into original content production. Netflix really reinvented itself. We have been hiring more people than ever before, and our retention is better than it's ever been. We're doing something significant by creating socially relevant shows that are driving conversations around the world. Think about Orange is the New Black or Beasts of No Nation or 13th. We're allowing stories to be told that wouldn't otherwise be told.
TAS: What else makes you passionate about your work?
TC: I'm a huge believer in team. I was an athlete for most of my life, and at Netflix, I get to see the strength of a team. When you have the best person at every position, and you give them the freedom to operate without a lot of structure and process, you get to see them do amazing things.
TAS: How does that play out at Netflix?
TC: We value diversity, and I get to see people from different backgrounds, and experiences, and ages come together for a common mission and absolutely exceed what anyone thinks is possible faster than most people would imagine.
TAS: You mentioned diversity. Why is that so important?
TC: As we expand globally, we're making content for a very diverse population and we need that content to resonate with each audience. We believe that the best ideas can come from anywhere, and part of my job is to help create an environment that births those great ideas—where people feel the freedom to speak up and to dissent from popular opinion.
TAS: Is there a risk in that global growth? That you'll lose your company culture?
TC: There's always that risk, but we help people immerse themselves into our culture. We live it and teach it. If we keep improving that culture and keep attracting people that area excited about it, then we'll have one global culture.
TAS: You said that coming out of college, you wanted to have a broad impact. How do you rate your success?
TC: I've been fortunate. I feel like I have made an impact, and it's been a mix of really hard work and a lot of luck. I was the first in my family to go to college and to buy a house. And now, the fact that I can make a difference at a company like Netflix is just amazing. It's very fulfilling because I see the impact our company makes on the world with the stories we tell. We live in a world where so many societal issues are at the tipping point, and those in the media and entertainment can respond in a powerful way. Our shows are talking about injustice and marginalization…and when you get enough people aware, and you allow the space for them to think about issues in a new way, you make a difference. And it's amazing to be a part of that.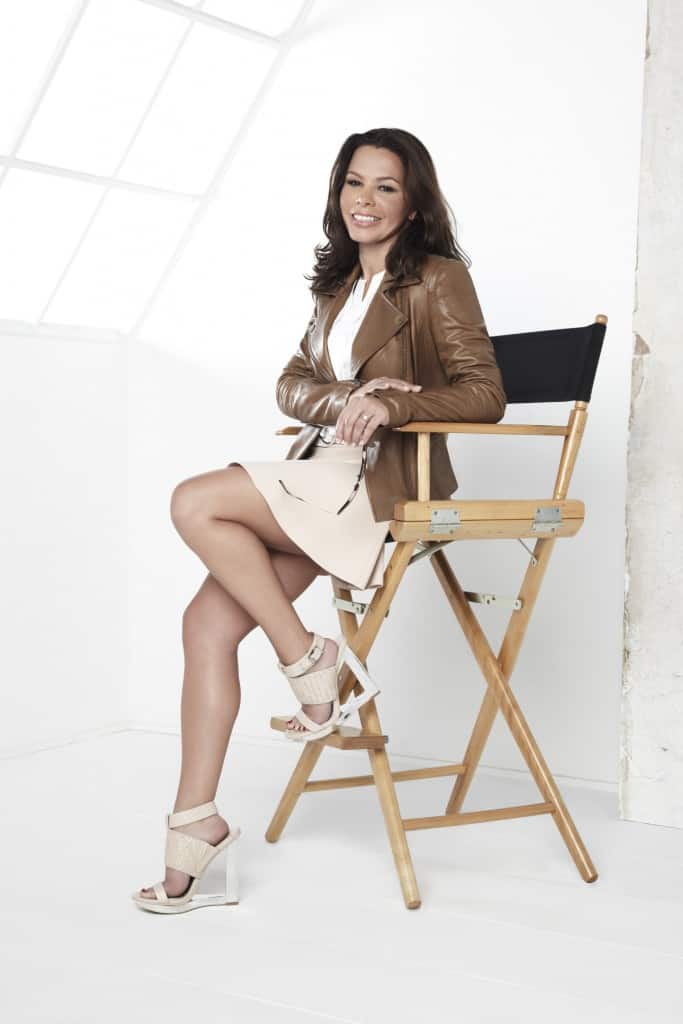 ---
Tawni Cranz
Chief Talent Officer
Netflix
---
[kleo_gap size="30px"]
Tawni Cranz on Viewing Habits
Q: What are you watching these days?
A: Narcos season two, and The Crown. My daughter and I were really excited for the Gilmore Girls revival, so we've been binging the new episodes.
Q: What does Netflix suggest based on your viewing habits?
A: It recently suggested The Fundamentals of Caring, which is a comedy in which Paul Rudd's character cares for a disabled teenager. I didn't know much about it, but it led to some great post-viewing discussions with my kids.
Q: Any tips or tricks for other users?
A: I'll just share some personal habits. We can all get obsessed with shows and look up only to realize that it's 3:00 a.m. and we've watched seven episodes. I save the shows I really like and use them to reward myself when I'm on the elliptical.
Q: What do you do when you can't decide what to watch?
A: I'll check out what's popular and it will at least show me what other people are getting into. That's how I discovered Stranger Things, and I absolutely loved it.