Recap: 2016 Catalyst San Francisco Event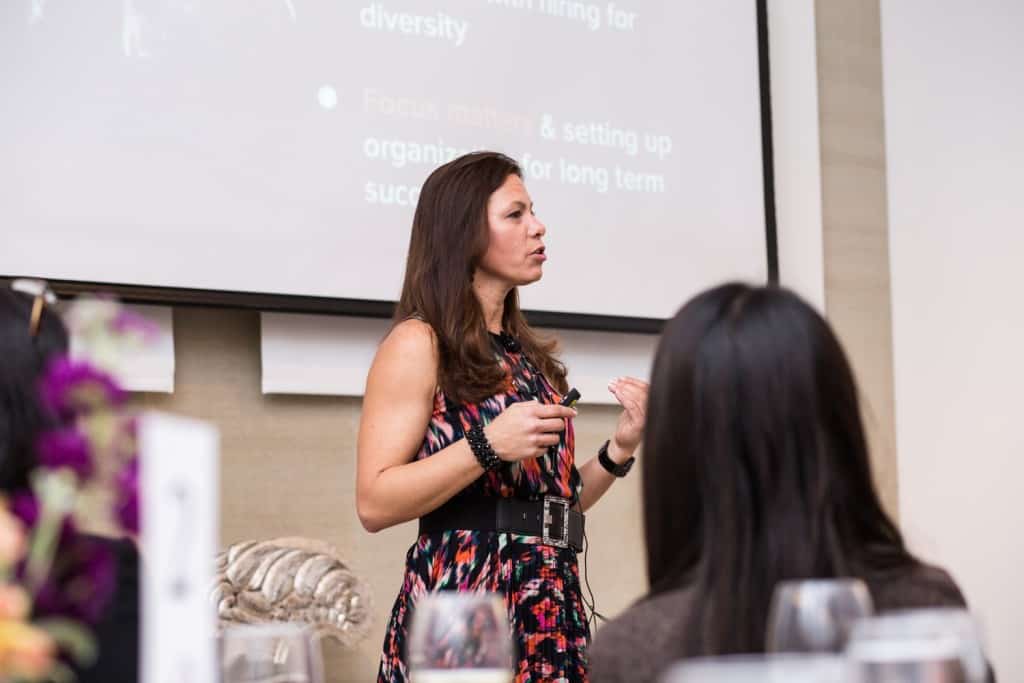 "What chapter of the culture will you help write?" poses Tawni Cranz, chief talent officer for Netflix, to an audience of over fifty Alumni Society members to help her team improve the organization's culture to be more inclusive—and more diverse. Cranz, who is of Puerto Rican decent, was the featured speaker during an exclusive presentation and breakout session at the Catalyst San Francisco event on November 16, hosted by The Alumni Society.
The event, presented by Netflix, was held at One Kearny Club in San Francisco, and brought together Latino executives and alumni from top-tier universities, working in tech, media, finance, and beyond from the Bay area. The evening featured two networking receptions along with a dynamic dinner and breakout presentation centered around a "solutions from within" session which tapped into the minds of the members to generate diversity of thought on best practices in diversity and inclusion.
The Alumni Society executive director Sergio Fernández welcomed guests and emphasized the organization's goal to become an indispensable partner to both members and corporate partners. "We have built an organization for our members, by our members," Fernández said. "Our promise is to deliver results that elevate Latino executive leadership through our innovative programs, media and technology platforms, and our exclusive events."
Cranz then kicked off the program with an engaging presentation on Netflix's culture. She discussed everything from the company's focus on high performance, to scouting talent in the workplace and creating the narrative of Latinos at Netflix. After the presentation, Cranz opened the floor to attendees where members commented on the importance of seeing themselves reflected in the leadership of the organization and building visibility to aid in retention among top talent, as well as in the importance of building a family-oriented or communal environment that speaks to Latinos. Varying approaches and perspectives were discussed and shared amongst each table and with the entire group.
Additional photos from the 2016 Catalyst San Francisco event can be found on our Facebook page.