NO SURPISE–WE'RE CHALLENGING THE STATUS QUO
T-Mobile is synonymous with innovation. We disrupted the wireless industry, reinvented customer service, and brought real 5G to the world. No wonder our Diversity, Equity and Inclusion commitment is just as transformative. From our Leadership Development programs and nationwide Employee Resource Groups to our Talking With Trailblazers speaker series, we're on a mission to create workplace equity for all.
JOINING CIVIL RIGHTS GROUPS
In 2019, T-Mobile joined a coalition of Civil Rights groups and filed a Memorandum of Understanding (MOU) with the FCC. This agreement outlines our plans to improve diversity in how we govern, recruit and promote employees, work with diverse suppliers, provide wireless services to underserved people, and give back to our communities. It's an honor to partner with these visionary organizations. Learn more → 
A CULTURE WHERE YOU CAN #BEYOU
T-Mobile champions Diversity, Equity & Inclusion not just because it's the right thing to do–but because it helps us break down barriers and rewrite the rules. Our culture is unlike any other, because every individual is empowered and inspired to bring their full selves to work and #BEYOU.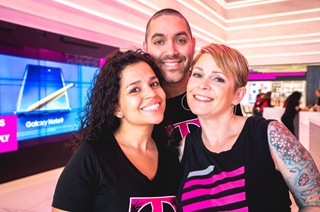 Your time is now. Fearless leaders, change makers, idea people—these are the qualities we're looking for. Join us in our effort to challenge the status quo and break the rules of wireless. Interested members can also contact our Engagement Managers to be introduced to T-Mobile leaders.
"Our longstanding commitment to Diversity, Equity and Inclusion started as a grassroots employee movement that has grown to be an integral part of our culture. We are a stronger company and can better serve our customers when we bring together the unique talents, backgrounds, and perspectives of every person on this team."
—Mike Sievert, CEO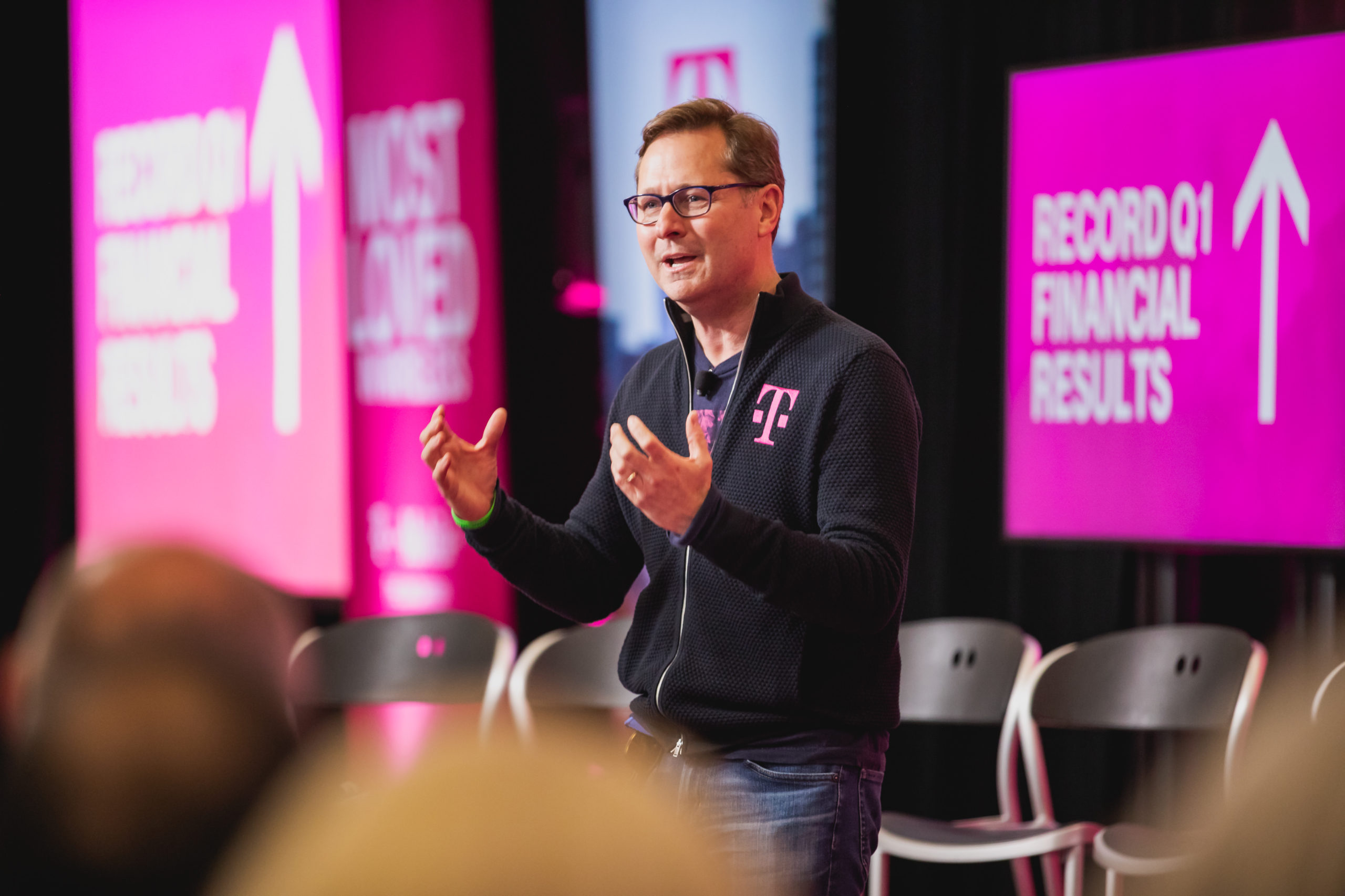 T-Mobile Employee Resource Groups are a nationwide network of over 30,000 employees connecting, supporting each other and raising awareness. They support each other and lift up their communities–and we couldn't be more proud of what they've achieved!
Access for Disabilities Network
Multicultural Alliance, including Magenta Latinx Network!
Multigenerational Alliance
Pride & Allies Network
Veterans and Allies Network
Women's Leadership Network
A Leader In the Workplace

We're repeatedly recognized for our DE&I efforts.
Top 30 Best Employers for Latinos in the Nation, Latino Leaders, 2018
Corporation of the Year, U.S. Hispanic Chamber of Commerce and NMSDC, 2018
Top Company for Executive Women and Multicultural Women, National Association of Female Executives and Working Mother, 2020
12th time World's Most Ethical Companies, Ethisphere, 2020
Top 100 Companies to Work For, FORTUNE, 2020
Forbes Best Employers for Diversity, 2020 and 2019
Fortune Best Workplaces for Diversity, 2019 and 2018
Comparably Top CEOs for Diversity, 2019 and 2018
70+ Awards In 2019, naming us a great place to work