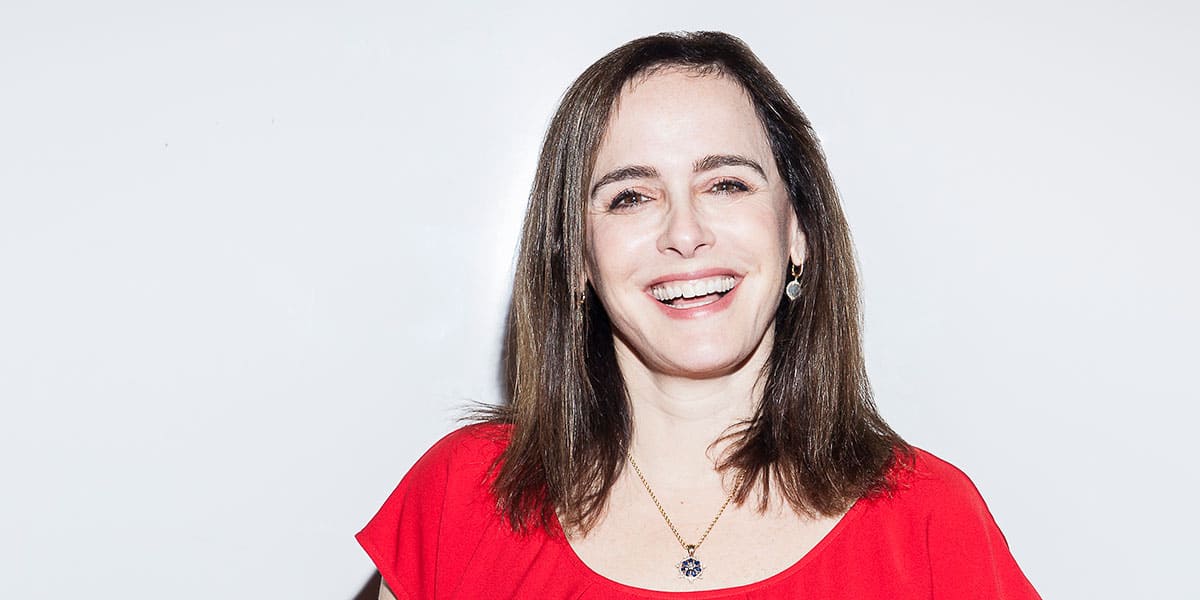 SVP & General Manager, Backup and Recovery Business  |  Symantec
---
CORNELL UNIVERSITY, UNIVERSITY OF PENNSYLVANIA
---
When Ana Pinczuk fled her native Argentina in 1976 amid a coup d'état, there was an understandable amount of uncertainty about her future.
Some children dream of going to college, but many never consider it a possibility. Pinczuk, on the other hand, knew from a young age that graduate school was the least of her parents' expectations for her; they were university professors who both earned doctorate degrees at Ivy League schools.
So when the family fled to White Plains, New York—where they had lived while Pinczuk's parents attended the University of Pennsylvania—their goals for 13-year-old Pinczuk did not change, but where she would achieve them was in question. "It was a difficult time for us for many reasons," Pinczuk says, recalling her struggle with the English language, being displaced from everyone she knew, and the transient nature of her new home. The family did not intend to remain permanently in the United States.
Her father found a job with IBM, and Pinczuk realized she wouldn't return to Argentina. She made a conscious decision to move forward with her life and establish a future in America—a difficult realization for a child, but critical to Pinczuk's future as a senior vice president at a Fortune 500 company. It meant getting herself into position to go to college.
The strong-willed Pinczuk received a scholarship from Cornell University, where she found a community of students who, like her, were passionate about what they were doing. She earned her bachelor's and master's degrees in mechanical engineering, then landed a position in factory automation at AT&T Bell Laboratories. Four years later, she moved to the telecommunications side to better position herself for leadership opportunities in AT&T's core business.
As she rose in the ranks at AT&T, she pursued her second master's degree, this time in management of technology from the University of Pennsylvania's Wharton School.
While there weren't many young women working for the company in the 1980s, AT&T Bell Labs was progressive in its diversity efforts and offered exemplary training.
Then, in the mid-1990s, Pinczuk's Hispanic heritage became an asset.
"I was approached to run business development in Latin America for Lucent's wireless business," she says. "This was a great opportunity to play a leadership role in which I could also leverage my skills and background. Having come from the region, I had cultural awareness—both in terms of how business is transacted and language skills—which helped me tremendously as I approached this new opportunity."
There were times, however, when she felt that being Hispanic was a challenge, especially when she tried to position herself as a future leader. There weren't many role models for Latinas leading teams, but Pinczuk was able to advance at AT&T, and later at Cisco, where she spent nearly 15 years in various leadership roles.
During her tenure at the latter, she earned her third master's degree, this one in software management from Carnegie Mellon University. In January 2015, she became senior vice president and general manager of Symantec's backup and recovery division, part of Veritas, the company's information management business.
As she has progressed in her career, Pinczuk has noticed that men, particularly white men, tend to have more connections that help them reach new professional heights. That's why she says it's vital for employees to seek out sponsors, so they can be recommended for leadership positions. "It's even more important for women and minorities to build our networks," she says. "It is through these interactions and relationships that we gain access to opportunities for growth."
Pinczuk herself has blossomed under the wing of a sponsor. "I was able to build a great professional relationship with a sponsor earlier in my career," she recalls. "He was my director [at the time], and he saw potential in what I could do and assigned me to strategic projects in which I could develop."
These projects gave Pinczuk skills that allowed her to move on to new roles. The sponsor helped her identify opportunities to rotate and get promoted.
"As he moved up to become [chief technology officer] of the business, I saw my career progress with his support, eventually becoming a VP," she adds.
Networking alone cannot build a career in leadership, though. Pinczuk adds that it's important to bring a set of core competencies to the table, including extensive leadership and business expertise.
"I think the opportunity for Latinos is endless," she says. "We can pursue a broad set of careers—including technology, finance, and business—and contribute to our companies in impactful ways that allow us to be extremely relevant in corporate boardrooms." 
---
Words by Melissa Anders   //   Photography by Sheila Barabad