[kleo_gap size="20px"]
Catalyst Austin
APRIL 27, 2017 | 6:00-8:30 p.m.
Hotel Saint Cecilia
Austin, TX

[kleo_gap]
About the Program
The 2017 Catalyst Austin event will welcome inspiring and successful Latino executives and members of our network for an exciting evening under the stars featuring a lively reception with cocktails and food, intimate networking opportunities and engaging dialogue with like-minded peers.
[kleo_gap size="20px"][kleo_button title="Register Now" href="https://thealumnisociety.eventsmart.com/events/catalyst-austin-2017/" style="custom" position="center" size="xl" icon="0″ uppercase="yes" letter_spacing="" custom_background="#ec008b" custom_bg_hover="#ec008b" custom_text="#ffffff" custom_text_hover="#ffffff"][kleo_gap size="20px"]
NETWORKING 
Foster meaningful connections with an intimate group of Latino executive alumni from highly selective universities working in tech, marketing, sales, and other relevant industries.
KNOWLEDGE 
Walk away with actionable takeaways and expert advice delivered by high-quality speakers.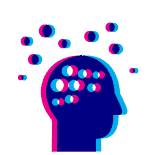 INSPIRATION
Experience share with like-minded peers and cultivate thought leadership that leads to actionable dialogue to implement in your respective roles.
CAREER
Connect with leadership at Facebook to learn more about their guiding principles of diversity and inclusion in attracting the best talent.
SOCIALIZE
Before and after the discussion, enjoy music, food, and network over cocktails.
[kleo_gap size="70px"]
6:00 p.m. – 7:00 p.m.
Check-ins + Networking with cocktails and light bites
7:00 p.m. – 7:25 p.m. 
Welcome + Remarks
7:45 p.m. – 8:30 p.m. 
Cocktails + Socializing under the stars
[kleo_gap size="20px"]
Victor Arias
Senior Client Partner, Korn Ferry 
Advisory Board Member, The Alumni Society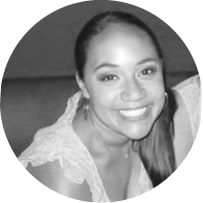 Jeanine Henry
Global Manager of Business Integrity, Facebook
Sergio Fernández
Executive Director, The Alumni Society
[kleo_gap size="20px"]
Connect
#TheAlumniSociety
[kleo_button title="Register Now" href="https://thealumnisociety.eventsmart.com/events/catalyst-austin-2017/" style="custom" position="center" size="xl" icon="0″ uppercase="yes" letter_spacing="" custom_background="#ec008b" custom_bg_hover="#ec008b" custom_text="#ffffff" custom_text_hover="#ffffff"][kleo_gap size="20px"]