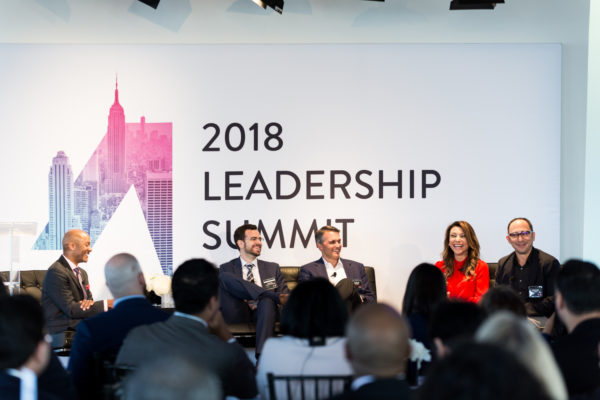 The Alumni Society's annual Leadership Summit in New York City isn't just a conference, it's a transformative experience that activates a network of top Latino business leaders in the United States and facilitates long-lasting relationships with like-minded leaders.
Now in its fifth year, the summit celebrates the successes of Latino leaders and confronts the issues facing our business community. Featuring keynote conversations, panel discussions, one-on-one interviews, and unparalleled networking opportunities, attendees walk away feeling inspired, connected, and ready to take on new challenges and opportunities to help advance their careers.
"This is one of my favorite events of the year! This is THE best event for Latino professionals—hands down."
—Eliana Murillo, Head of Multicultural Marketing, Google
WHEN
June 13, 2019
10:00 a.m.–7:00 p.m.
WHERE
SECOND
849 6th Avenue, New York, NY
We have reserved rooms at the following hotels for conference attendees.
Hotel Hayden
Superior King or Double Room: 15% off best daily rate
Book now
Rate Code: SOCIAL2
***
Courtyard by Marriott Manhattan Chelsea
Guest rooms on June 13, 2019 at $239 per night (king), $269 per night (double)
Book now
Or call 800-321-2211 and reference The Alumni Society Room block.
***
DoubleTree by Hilton Chelsea
Double Rooms on 6/13/19: $259
Book now