The Alumni Society Hosts Successful 2016 Leadership Summit
The Alumni Society hosted its largest member gathering of the year: the second annual Leadership Summit.
---
Photo by Sheila Barabad
---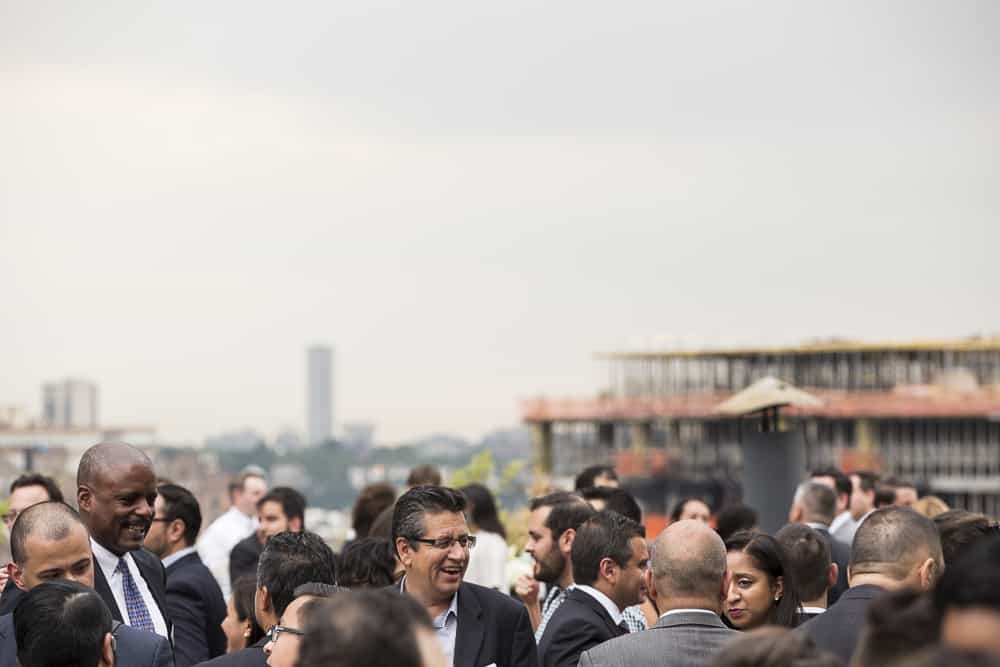 NEW YORK –The Alumni Society hosted its largest member gathering of the year, the second annual Leadership Summit on June 23 in midtown Manhattan.
The full-day conference and networking event—held in partnership with corporate sponsors Facebook, Goldman Sachs, and MetLife—brought high-caliber members of The Alumni Society together to connect, learn, and get inspired.
"This year's Leadership Summit connected the distinguished members of our society and the result was remarkable," said Pedro A. Guerrero, CEO of The Alumni Society. "The energy in the room from thought-provoking conversations, interactive discussions, and networking among Latino leaders and innovators was truly one-of-a-kind."
The event was led by Master of Ceremonies Heather Conneely, US Business Lead at Facebook, and advisory board members, Ricardo Anzaldua and Regina Montoya, who served as summit co-chairs.
The summit kicked off with a morning networking breakfast followed by a Leadership Session lead by members and leaders at Goldman Sachs, Anilu Vazquez-Ubarri, managing director, chief diversity and global head of talent development, and Heather von Zuben, managing director. The women discussed the challenges and rewards of leadership positions and the importance of mentorship programs for Latino executives.
"Ultimately, the drive of the Latino community is a very strong sense of community that we have and that drive is evident in this room," Vazquez-Ubarri told NBC News. "The people in this room did not get to where they are just by laying back. They are definitely very driven."
The second Leadership Session of the day was hosted by Facebook. This interactive gathering featured small group discussions on twelve relevant leadership topics and challenges lead by society members.
Both Leadership Sessions provided an opportunity for attendees to learn from established Latino leaders and engage with their fellow members through spirited and productive discussions.
Anna Maria Chávez, former chief executive officer of Girl Scouts of the USA, delivered the keynote address. She spoke about her experience as the first Hispanic leader of the organization and how innovation, risk-taking, and collaboration are key tenants of successful leadership.
She advised the captivated audience: "Do something you're passionate about. But do something every day that scares you just a little. Fail and fail spectacularly, because if you don't fail, you're not innovating."
She also announced her plans to leave Girl Scouts at the end of June to transition her career toward larger issues affecting Latinos in corporate America.
She spoke to NBC News about the importance of organizations like The Alumni Society, "…this organization is perfectly positioned to create that very powerful network of Latino leaders all over the country. And it's up to us to really give back to our communities."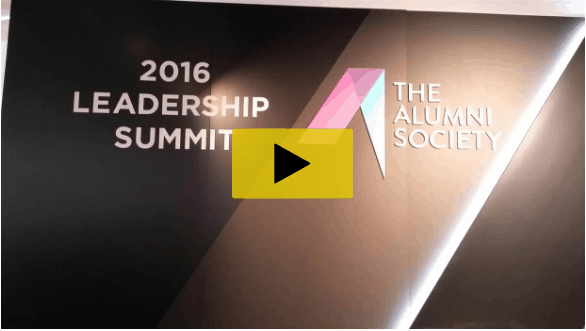 The afternoon presentation featured a Directors Roundtable Panel with six experienced Latino leaders. The veteran group discussed their personal career journey to the boardroom and provided their advice on how other qualified Latino leaders can follow in their footsteps.
"You don't have to go to a C-suite where you're going to be invisible," said Aída Álvarez, board member at HP, Inc. "We all come from so many walks of life. We need to be open about what we can bring to the table."
The summit concluded with a cocktail reception on the rooftop of the Hudson Mercantile. The Alumni Society annual magazine featuring profiles of the Class of 2016 was distributed during the summit to all attendees.
---
To learn more about The Alumni Society's mission, background, and the 2016 Leadership Summit, read the recent story from NBC Latino.
For media inquiries for The Alumni Society, please contact Kathleen Fox at 312-256-8493 or via e-mail at [email protected].
About The Alumni Society
The Alumni Society is a professional networking platform for mid- to senior-level Latino executives who graduated from the country's top universities and colleges. This network offers exclusive opportunities for growth and empowerment in the private sector, with the goal of advancing Latino leadership in corporate America.