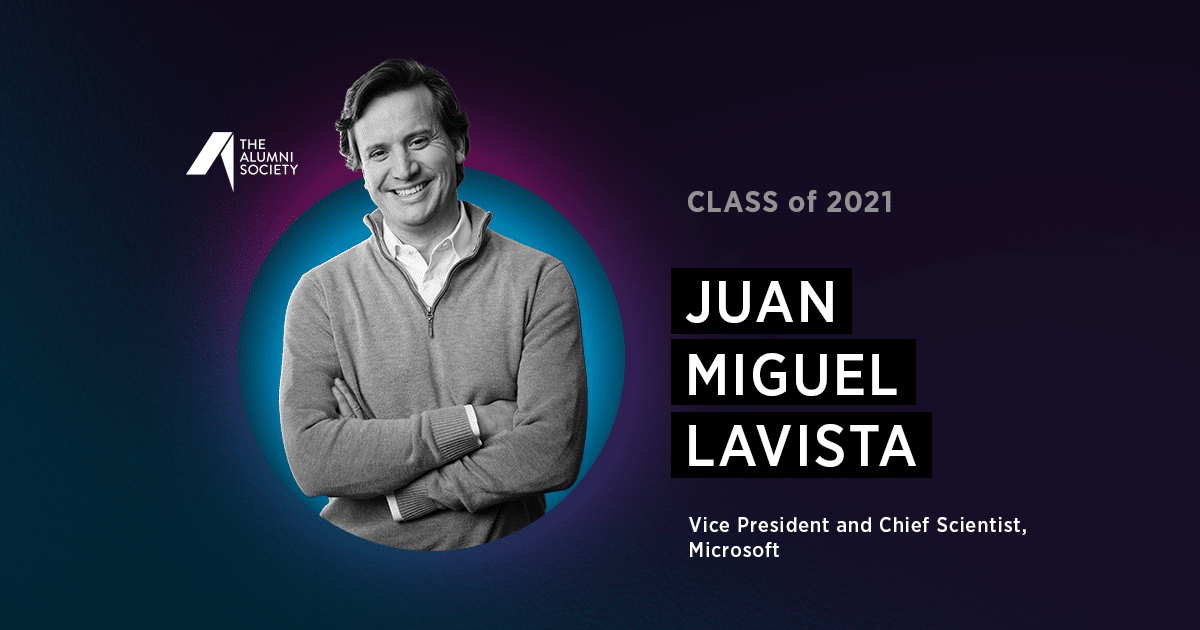 If there's one thing the COVID-19 pandemic proved, it's that there are mass inequities around the globe—and few people understand that better than Juan Miguel Lavista.
A data veteran at Microsoft for more than a decade, Lavista has had a front-row seat to the action in terms of global inequalities exposed by the pandemic.
Lavista is in an ideal position to do good. His latest step in a long and rewarding career at the tech giant was a promotion in April 2021 to vice president and chief scientist and lab director. This role involves leading Microsoft's philanthropic efforts to use data science and AI to address some of the world's greatest challenges.
"I look forward to continuing to expand our support for others and improve the lives of people and communities worldwide," he says.
Working for a major tech company in the age of remote work has had its difficulties, and Lavista is proud of how far he and his team have come during such a tumultuous time.
"While the past year has been the most challenging personally and professionally, I am proud of the deep commitment and substantial contribution that my team and I have made toward tackling the pandemic," Lavista said. "In record time we were able to collaborate with and support over two hundred researchers, nonprofits, and policymakers globally to discover new research insights and make data-driven decisions."
Like many other professionals, he's seen the benefits of working from home and appreciates that more companies are finding ways to put people first. He hopes to see this continue in the future.
"I'm glad to see many more organizations double down on the health and well-being of employees," he says. "The flexibility has allowed my team to provide the extra care needed for themselves and their families during these challenging times."
In terms of what's next for his industry, he predicts there will continue to be a significant investment in concerns regarding cybersecurity and misinformation.
"These issues were already impacting society, but through the pandemic, the speed accelerated," he says. "For instance, in the US people are dying from COVID-19 who had the opportunity to get a vaccine, and some of them didn't take it because of misinformation."
To this end, his professional ambitions involve democratizing data. "My goal is to continue to expand the reach and impact of my team," he says. "I hope we can continue to democratize data so that it benefits everyone."
With a career trajectory that continues to go upward, an awareness of global inequalities, and a fierce determination to right wrongs and increase access to information, Lavista is the kind of hero the world is lucky to have these days.