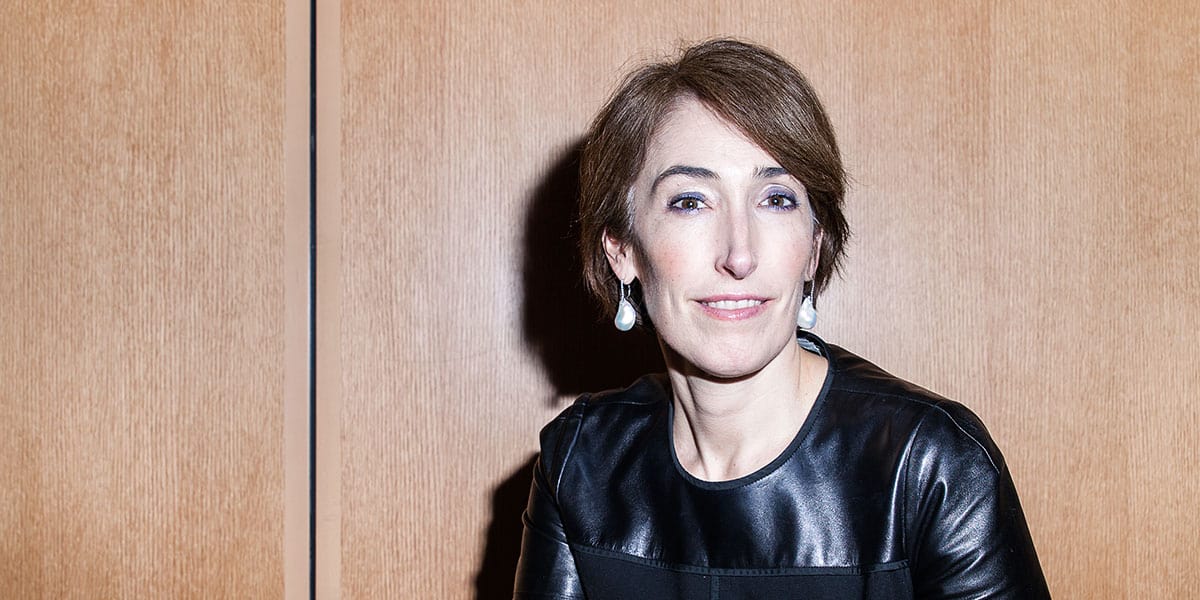 Managing Director & Private Wealth Advisor  |  Goldman Sachs
---
UNIVERSITY OF PENNSYLVANIA
---
Working hard is part of Paula Arrojo's DNA.
The daughter of Spanish immigrants, Arrojo watched her parents give everything to build a life in America. Her mother worked as a seamstress and dressmaker while her father ran his own construction company. "I saw my parents struggle and work a lot," Arrojo says. "I had a job when I was 15 years old. I worked all through college, and not even because I had to—my parents actually were able to pay for college—but I just wanted to."
That hard work paid off for Arrojo, who leads a team of 14 people and manages billions of dollars in assets as managing director and private wealth advisor at Goldman Sachs. Arrojo, 44, earned her bachelor's degree in comparative area studies, political science, and Spanish at Duke University, graduating in 1992. "I'm the first person, certainly in my immediate family, to go to college, and that was a very formative thing for me in my life and in my career," she says.
After graduation, Arrojo debated whether to go to law or medical school, but she decided it was best to work for a few years first. Although the economy was unsteady at the time, she credits a combination of "luck, timing, and skill" with earning her an offer from Chase Manhattan Bank after an on-campus interview at Duke.
She started on a rotational program in which she learned several aspects of the business. She eventually worked as senior relationship manager for Latin American clients, frequently employing her fluency in Spanish. "In my case, knowing Spanish was incredibly important to my career, my personal life, and my friendships," she adds. The job was a good fit—Arrojo says she loves the challenge that comes with the investment side of the business, as well as the relationship-building and sales elements of obtaining and retaining clients.
As her career progressed, Arrojo realized she would benefit from a business degree. She attended the Wharton School at the University of Pennsylvania while she worked for Chase, earning her MBA in 1999. The following year, she took a job with Goldman Sachs, where she could focus on investing and risk management.
Arrojo says growing up in an immigrant family inspired her to take more risks in her career, but her background has also proven challenging: she has recognized a cultural hesitancy to ask for more, a habit she's worked to overcome. She also notes that there's a "very palpable, measurable" lack of women and Latinos in the senior ranks of the business world. "People tend to hire, promote, and nurture people that remind them of themselves," she explains. But Arrojo is optimistic that there are ways to improve access to Latino talent for leadership positions, especially if companies focus on cultivating them early in their careers.
"At every level of the organization, you need to have consciousness about diversity, about the impediments that somebody who is Hispanic might have in taking the next step in their career," she says. "It's important for women in the male-dominated finance sector to advocate for themselves, understand the company culture and leverage it for opportunities, mentor others, and give back."
Education is one of the most obvious methods to improve the pipeline of Latino talent, and it has always been a priority for Arrojo. She serves on the board of Building Educated Leaders for Life (BELL), a national organization that provides summertime and after-school learning programs for at-risk youth. "It's very hard to talk about getting underprivileged kids to graduate from college when they have a hard time graduating from second to third grade," she says.
Arrojo first heard about BELL through one of her clients. The intersection of so many of her interests, as well as her own story, made the fit a good one. It's a good example, she says, of how career, personal passions, and philanthropy can all complement each other.
---
Words by Melissa Anders   //   Photography by Sheila Barabad