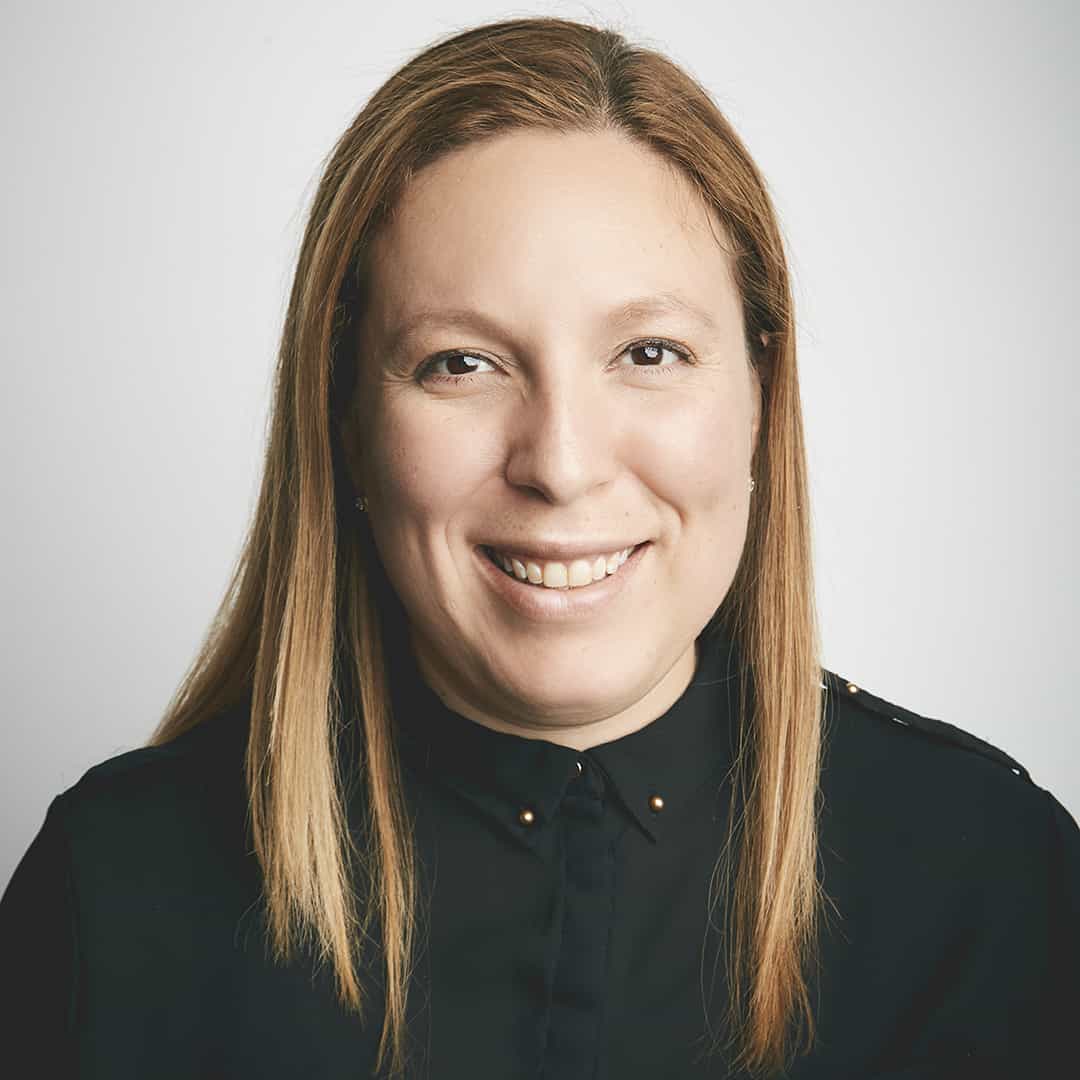 About eight years ago, Andrea Perez's mentor and manager, whom she trusted, told her to get 360-degree feedback on her performance. Perez considered, and still does, herself to be a self-aware person. As she waited for the feedback, she thought people would tell her how amazing she was at her job.
"I was really wrong," Perez says. "I learned a ton from that experience. People opened up with praise and offered feedback on the areas where I have blind spots. It was painful to hear, but it provided me with a baseline to be better."
Perez remembered that when she was an athlete, she was open to receiving coaching because she knew that she could only get better. She now brings that openness from her peers, managers, and teams at Nike Inc., where she has been for the past fifteen years.
"Everything is a highlight," says Perez, who is now vice president and general manager for Women and Kids at Jordan Brand. She began her Nike career in her hometown of Guadalajara, Mexico, eventually moving to Nike's global headquarters in Beaverton, Oregon, in 2008. Throughout her tenure, Perez has had myriad opportunities to make an impact on women's sports around the globe. She has worked on the Nike Training Club app and delivered a highly acclaimed Women's World Cup campaign, which culminated in the grand parade in New York City to celebrate the US champions.
In her current role, Perez built the Jordan Women business from the ground up, inspired by the passion of the women who are connecting with the brand. "Every time I can contribute to building a better future for our communities, especially women's sports, I feel lucky. It's my passion and what better place to do this than at Nike. I get to work for a company that is committed to creating a better future for our people, our planet, and communities around the world. Our goal is to empower everybody to show up fully as themselves, to give their best every day, and to live their crazy dreams," she says.
"Every time I can contribute to building a better future for our communities, especially women's sports, I feel lucky."
Every professional opportunity, Perez says, came from someone she played sports with, whether it was a coach or teammate. A 2015 espnW and EY study of 400 female C-suite executives found that 94 percent of women in the C-suite played sports—and more than half played at a university level.
"Sports teaches you key skills in leadership," Perez explains. "It shows you how to be resilient and helps you work toward short-term and long-term goals. It teaches you how to receive feedback. And it teaches you how good it feels to win while teaching you that you can't win them all."
It's those skills that Perez brings to the table as a mentor. Early in 2019, she shared with Forbes that she sets aside three hours each week for mentorship. At the beginning of the mentorship, Perez lets the mentee know that she is not there to tell her story. She wants to know their story.
"Telling you my story is not the best use of our time," she says. The time she spends with her mentees is about them—it's their journey, their ambitions, and their goals. "The more I know someone, the better I can understand what drives them, making me a better facilitator to help them navigate their own journey." As the mentorship evolves, there are be times where Perez's story comes out in ways that are relevant for the mentee. Mentorships have been critical for Perez's growth and peace of mind throughout her career—and she hopes she provide the same for her mentees.
"It's a privilege if someone asks you to be part of their journey," she says. "We all have one or more purposes in life, and I believe one of mine is to connect people with opportunity. The power is within them, and I can walk beside them."
Photo: Courtesy of Nike