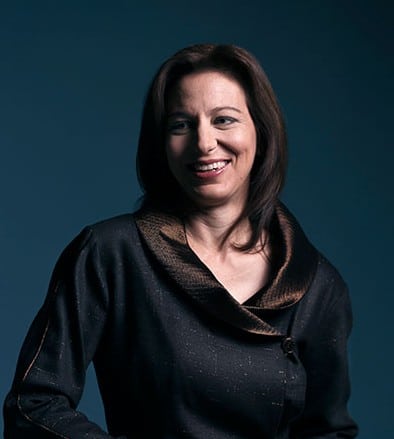 Chief Customer Officer | MetLife
---
YALE UNIVERSITY
---
By Matt Alderton // Photography by Sheila Barabad
If you're averse to it, constant change can feel chaotic. But if you're hardwired for it, perpetual transformation is an opportunity.
No one knows that better than Claire Burns, chief customer officer at New York-based life insurance company MetLife. Born and raised in Tucson, Arizona, she spent her summers visiting relatives in Mexico and her school years in Arizona, where she witnessed her parents try on several careers before ultimately becoming educators. "Though they both ended up becoming teachers, my dad originally was a musician, and my mom originally was a nurse," says Burns, whose mother also worked as an FBI agent. "I learned to embrace change because I experienced so much of it growing up."
She also experienced an emphasis on advocacy. "My parents were constantly dragging us along to protests and involving us in causes that were bigger than us," says Burns, whose parents were especially passionate about helping immigrants. "That was a big influence on me, and it made me feel like I should devote part of my life to the betterment of others."
That someone so open to change and committed to betterment ended up in a risk-averse industry like insurance might seem strange—at first glance. On closer inspection, though, it's a perfect fit for someone like Burns, who originally wanted to be a lawyer but pivoted after college when she entered a management-training program at health insurance company Aetna.
"I deferred my admission to law school to do this program, and it turned out to be really fascinating," Burns says. "I ended up rotating around the company and really loving it, so I never went to law school. Though I landed there a bit by accident, I stayed in insurance because I discovered that it fit really well with my desire to help others.
"After all," she continues, "insurance can mean the difference between really good outcomes for people and really bad outcomes; when you think about it that way, it has a very meaningful impact on people's lives."
Burns worked at Connecticut-based Aetna for six years while concurrently earning her master's degree at the Yale School of Management. After working at Lincoln Financial Group in Philadelphia, Pennsylvania, she started her own consulting practice, giving her a more flexible balance between work and family. Ultimately, though, the lure of the corporate world proved too strong, so she returned to it in the middle of the 2008 financial crisis.
Going from executive to entrepreneur and back helped Burns recalibrate her career in pursuit of what she values most: helping others. "As a consultant, your job is to help solve an individual business problem, but as a leader in an organization, you have the ability to impact people by helping them realize their best selves in their careers. This is a much wider, deeper impact. I found out that's really valuable to me."
As a leader at MetLife, Burns is leveraging her ability to embrace change. "I believe that insurance plays an extremely valuable role in people's lives, but as an industry, we've done a poor job communicating that to customers," she says. "Insurance can be very confusing and difficult to understand, so my current role in marketing and brand strategy is all about rethinking what we stand for as a company and how we can do a better job of creating value for our customers."
As chief customer officer, she wanted to make buying insurance as easy as ordering from a takeout menu, reducing the complexity to a few simple choices that were easy for customers to understand. This dramatic transformation has required MetLife to take a customer-centric view on collateral like enrollment forms.
What's been even more important—and more challenging—is the necessary change to company culture. Communicating that change to approximately 68,000 employees is an added challenge. "The cultural shift is all about creating more empathy and more transparency—both for the customers and for the organization," Burns explains.
Thanks to her own constant evolution, she is perhaps the most likely change leader of all. "Change isn't easy for anyone," she says, "but I've embraced it as a way to always keep learning, growing, and making myself better."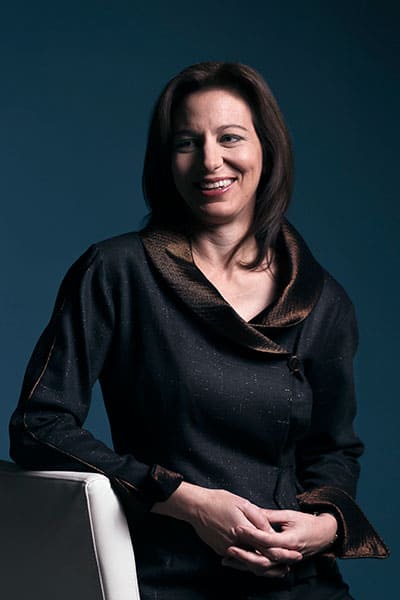 [kleo_gap]
---
Claire takes her cue from her familia! Raised on change, agility, and the confidence in a new future, she takes on challenges and helps MetLife transition."
—Terhilda Garrido
---