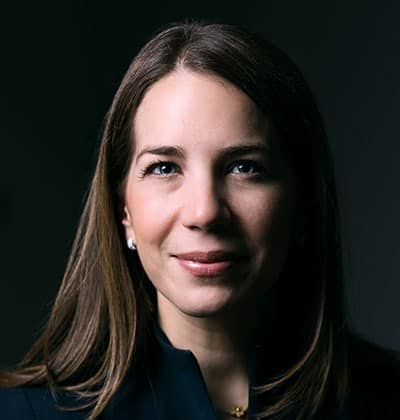 Managing Director | Goldman Sachs
---
COLUMBIA UNIVERSITY | GEORGETOWN UNIVERSITY
---
By Michelle Markelz
Imagine committing yourself to a discipline for seven years. Imagine investing time, money, and intellectual energy in a plan for your future.
Now imagine walking away from it all.
Heather von Zuben doesn't have to imagine because that was her reality at twenty-nine years old: after graduating from Columbia Law School, working as an associate at a top law firm, and starting her career, she felt dispassionate about it. "I felt like I had made a wrong turn," says von Zuben. "At the same time, I had been focused on a legal career for so long that it was hard to envision starting over. But if I played my life forward, I couldn't see myself working in law for the next thirty years, so I had to take the chance."
Though her legal career was progressing well, von Zuben knew she didn't have the passion and engagement necessary for her work to give her both success and happiness. She realized she needed to pivot—and do so quickly.
That was ten years ago. Today, von Zuben is a managing director and head of the US alternative capital markets group within the investment management division at Goldman Sachs.
Casting her line into the financial services sector was initially daunting, she says. "At the time, it felt like I was throwing away years of schooling, expertise, and relationships and jumping into something unknown," she admits. But one asset von Zuben didn't have to leave behind was perspective. "My family has always said, 'You're never stuck. You always have choices.' And they gave me the courage to take a risk and start over."
All her life, von Zuben has watched her parents and extended family from Cuba reinvent themselves in the United States. "There is great strength in the Cuban community," she says. "For my family and others who have emigrated, the knowledge of what your family has overcome provides resilience. My family's encouragement, particularly when confronting challenges, has been incredibly powerful. They believe in me 100 percent and then some, even when I've doubted myself."
Von Zuben's interest in law school stemmed from her desire to learn international law, a continuation of her undergraduate studies in international relations at Georgetown University. She wanted to continue learning about the systems that connect people across countries. Ultimately, though, she found the practice of law to be quite different from what drew her to it originally.
In financial services, von Zuben found a field that allowed her to be a lifelong learner and observer of the interconnectedness of global economies, which prompts her to constantly reevaluate the context of her work and soundness of her advice based on changing market conditions.
Working in private wealth management has allowed her to build relationships with families, high-net-worth individuals, and foundations. "It is very rewarding to be able to work with our clients and to see the impact of your advice," says von Zuben. "It's a great privilege not only to earn their trust as decision-makers, but also to learn about their experiences as leaders in their respective fields."
When von Zuben looks toward the future these days, she can see herself consulting investment clients for the rest of her career. She notes that she relied on the help of many people to get to this point and greatly values the time she spends mentoring and developing others today. "When I got here, I worked very hard and tried to learn as much as I could, but I wasn't having the impact I thought I was capable of," she says. "I needed to learn how to be more persuasive and to find more effective ways to be heard."
Mentors and sponsors helped her learn how to expand her impact by building relationships. "You have to earn the trust of the people you work with, and it's much easier to do that if someone understands the kind of person you are," she says.
In the end, von Zuben is grateful that at twenty-nine, she took the chance that she did—and that she was able to make a successful transition. "You have to work hard for what you want, own and leverage your strengths, and admit your weaknesses and mistakes along the way," she says. "I definitely believe that luck plays a big role in life, but I think you can set yourself up for more chances to be lucky by being willing to work hard and take on new challenges."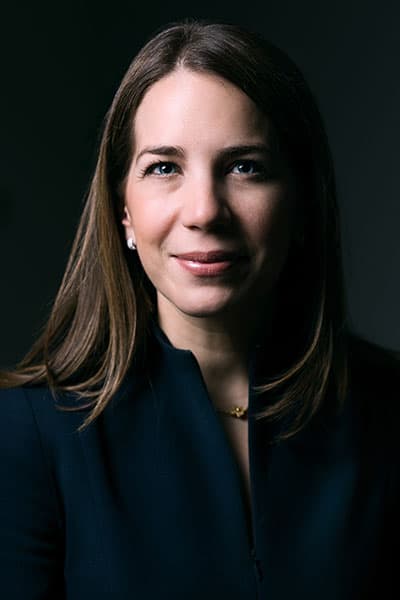 [kleo_gap]
---
Heather's story highlights one of the keys to success: being authentic. Her story also underscores how critical it is for companies to hire and retain people with diverse backgrounds and experiences if they want to fuel innovation and sustain a vibrant and inclusive work environment."— Anilu Vazquez-Ubarri
---