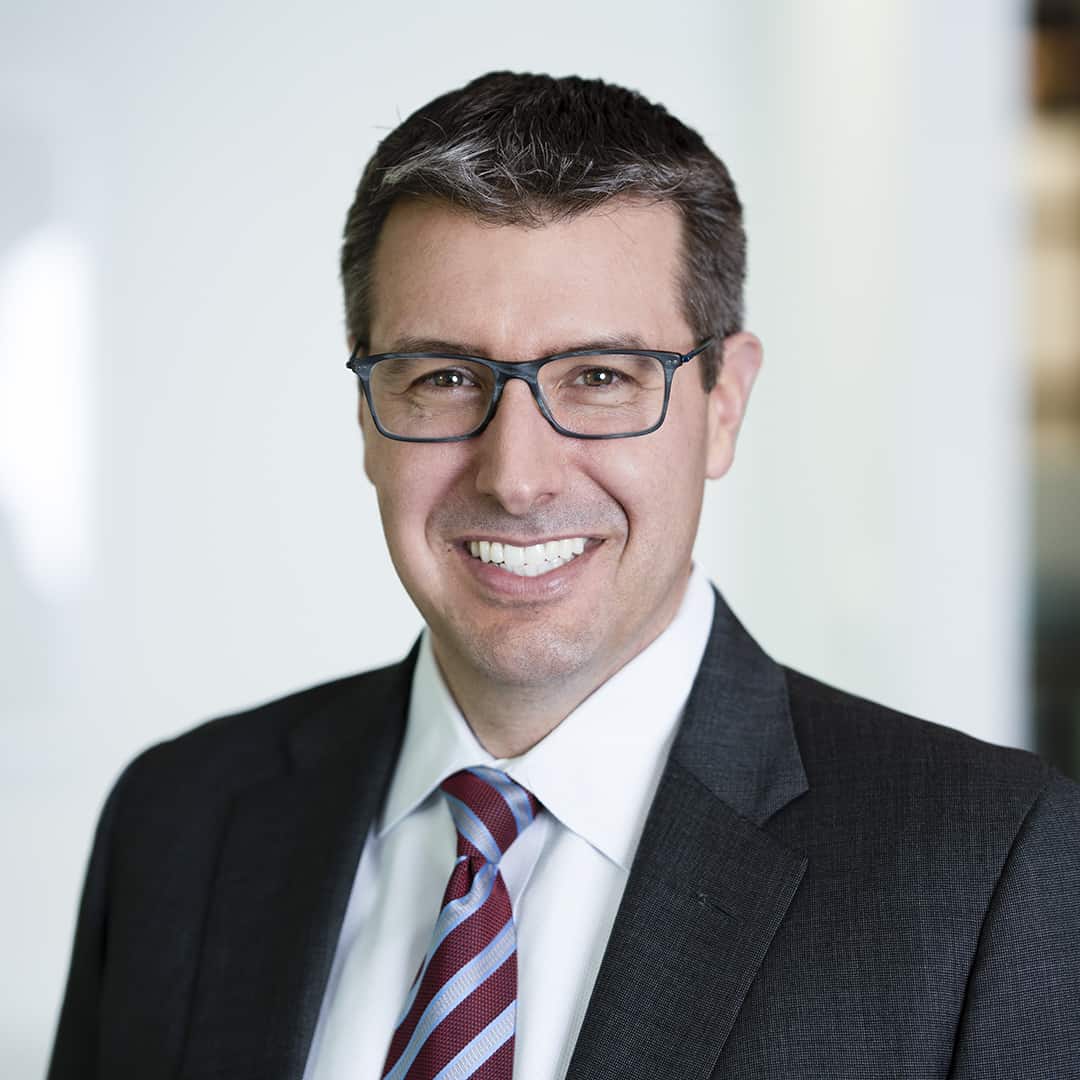 Jean-Marc Corredor entered kindergarten speaking French, Spanish, and English. His Cuban father and French mother had made sure their son grew up awash in a multicultural household. His school, however, didn't see the value of that experience right away.
"My teachers told my mother to only speak English to me, because I seemed to be a little slow," Corredor laughs.
Now a vice president and senior legal counsel at T. Rowe Price, Corredor chooses to look back on the story not with anger, but with inspiration—it's driven him to be a mentor for prospective students on behalf of the Stanford Alumni Association as well as an effective advocate for his son, who is nonverbally autistic.
Today, Corredor recalls memories of being misunderstood as a child as he conducts interviews of potential students hoping to attend Stanford. "Oftentimes in an interview setting, you can tell when someone is uncomfortable, and it may be because English isn't their first language or they're unfamiliar with the process," he explains. "I like to take them aside and let them know that it's okay and they may have a lot more to offer than someone who has grown up in a singular culture or experience."
Having a chance to mentor students at a vital crossroads in their lives is especially important to Corredor, who says he didn't have the same guidance. "When I was in law school, or even early in my career, I didn't really have a mentor," he says. "I always thought it would be nice to have someone who was willing to take their time to talk to me and offer advice."
In addition to working with Stanford students, Corredor says he and his wife are full-time advocates for their son, whose special needs exist on a spectrum that is widely misunderstood, though not intentionally. The couple has assumed activist responsibilities for their son's special needs class. "My wife and I try to team up on as much as we can and split up activities," Corredor says. "That's a huge thing for us, being able to act as a team, and allows us to be in two places at once."
As both a mentor and a father, Corredor says he hopes to be able to provide the best life for people who perhaps thought they were either unable or undeserving of the experience.
Fortunately, Corredor says the public school has done an outstanding job of not only accommodating his son's learning style but working to more widely include him in a more mainstreamed way. As an advocate for those with special needs, Corredor is driven to raise awareness of autism, reframing the mind-set that people with autism are developmentally disabled into a mind-set that they are neurologically diverse, as they are often highly skilled in ways that may not be evident at first blush. "My son generally is quiet and will not necessarily respond to direct questions," he says, "but his problem-solving skills surprise his teachers, and even the other students."
"T. Rowe Price has been really supportive of neurodiversity," Corredor says. "As investors, we pride ourselves in looking beyond the numbers, and I think, in the future, this is an environment where those who might be wired a little differently can thrive because of their unique abilities."
As both a mentor and a father, Corredor says he hopes to be able to provide the best life for people who perhaps thought they were either unable or undeserving of the experience. "I recently spoke with a student whose family emigrated from Mexico and he would be the first to attend college," Corredor says. "I let him know what an inspiration he could be for others, and that there would be people who would be willing to guide him so that he would not be doing it alone."
Photo: imre