Q&A with Lisa Garcia Quiroz
Time Warner's Lisa Garcia Quiroz sat down with The Alumni Society to talk entertainment milestones and championing diversity across industries
---
By KC Caldwell
---
Lisa Garcia Quiroz has been charged to ensure that Time Warner's investments in people, community, and content are reflective of a leading media company where the best talent can thrive and advance, and its content resonates with increasingly diverse audiences both domestically and globally. Quiroz recently sat down with The Alumni Society to discuss major milestones like the success of Hamilton, the undeniable business case for diversity, how each and every one of us can champion the cause across industries.
As a champion for diversity in the arts, what have you been able to identify as the biggest barriers to minorities in this area?
Opportunity; talent is often hiding in plain sight, and as innovative companies we have to cast a wider net. It's our mandate to seek talent in new places and expand our view of what stories are appealing to global audiences. That is how we move this industry and society forward.
Even though we're not yet where we need to be, there have been some steps forward in arts and entertainment. What are the most major milestones that you consider game-changers in this arena?
Things have changed since I launched People en Español, the first of its kind Spanish language magazine for American audiences. But there has only been incremental progress since; until we have more Latino voices and talent writing and directing, provided opportunity behind as well as in front of the camera, we won't reach our full potential. Fortunately we can celebrate groundbreaking victories like Lin-Manuel Miranda. He wrote, directed, and starred in the most successful musical of the decade. He transformed theater and how stories are told on Broadway, but we are still awaiting a Latino showrunner at the major media networks, like the cultural force that is Shonda Rhimes. I'm optimistic that our next milestones will be more Lin-Manuels in television and film.
Why is it so important to continue to push the issue until we can see tangible results in the industry?
At the end of the day, it's a compelling business case. There is an undeniable correlation between diverse content and success at the bottom line. The media is not what it was ten years ago; technologically and culturally, the world is not the same as it was ten years ago; therefore the business cannot be run the same way it was ten years ago and still make money. A new generation of viewers developed a taste for diverse storytelling, to see themselves represented on large and small screens, and it's been my mission to help Time Warner continue excelling in meeting that demand. Audiences are changing and we must offer relevant programming that resonates. It's a nice thing to do, but it's also a business imperative.
Where does the responsibility fall to change the scene? What can be done?
To each and every one of us in the industry. When I joined the Time Warner Foundation, the focus was not on diversity in the arts, but we saw an opportunity, took leadership, and pushed that initiative forward. It's been a tremendous success, resulting in four of the last six Pulitzer prize winners in Drama, fifteen Sundance winners, two Obie winners in the last three years, Academy Awards, Writers Guild of America awards, Tony Awards, three McArthur Fellows in the past four years. If you multiply that with all of us it makes all the difference.
---
This interview was published in November 2016. Lisa Garcia Quiroz passed away on March 26, 2018. Read our remembrance of Lisa, who inspired many at The Alumni Society and beyond.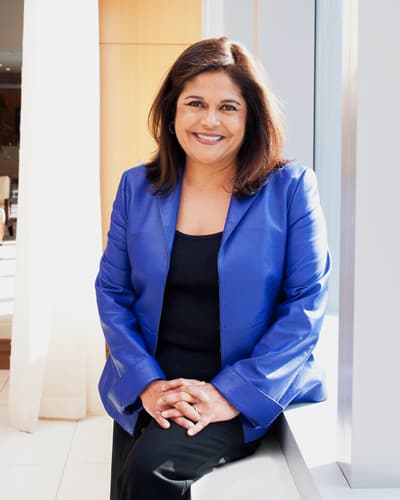 [kleo_gap size="5px"]
---
Lisa Garcia Quiroz
Senior VP and Chief Diversity Officer, Time Warner Inc.
President, Time Warner Foundation
Advisory Board Member, The Alumni Society
---